7-Year-Old Boy Hands Out Candy and Sodas to First Responders at the Collapsed Champlain Towers
When disaster struck the Champlain Towers, firefighters spent days rescuing civilians from the rubble. They were exhausted and weary, but one kind-hearted boy managed to bring smiles back to their faces. 
On June 24, 2021, the Champlain Towers in Miami faced an emergency that required immediate assistance. When a building section collapsed in the early morning hours, many residents were still asleep inside.  
Unable to escape the building in time, the residents needed help. The town's firemen reached the scene speedily and worked in difficult conditions with smoke and fire surrounding them. They were tired and in need of a break.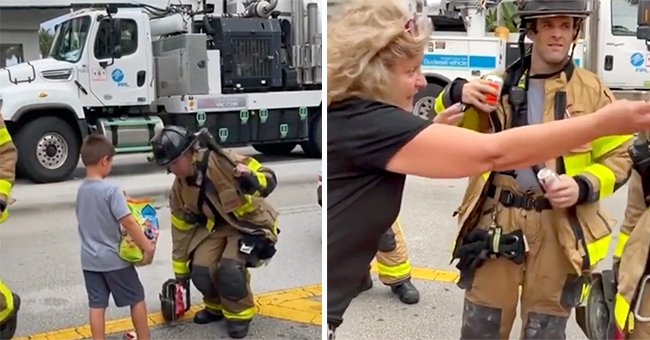 THE KIND GESTURE 
In the midst of their weariness, the first responders were surprised to see a 7-year-old boy standing along the road. He was located near the disaster zone and called them closer. As soon as they spotted him, their facial expressions changed. 
The youngster distributed sodas and candy to the first responders as they walked past him. His kind gesture would not go unnoticed, and the joy on the firemen's faces was clear to see.  
THE AFTERMATH 
CNN reported at least 18 fatalities and 11 injuries to date. Firefighters rushed to the scene and did their best to save as many people from the debris. The lengthy rescue mission was hampered by fears that more sections of the building would collapse. 
More than 80 rescue teams were deployed to help, and thankfully this little boy was there to offer them some happiness. He is the epitome of an active citizen doing his part, no matter how small.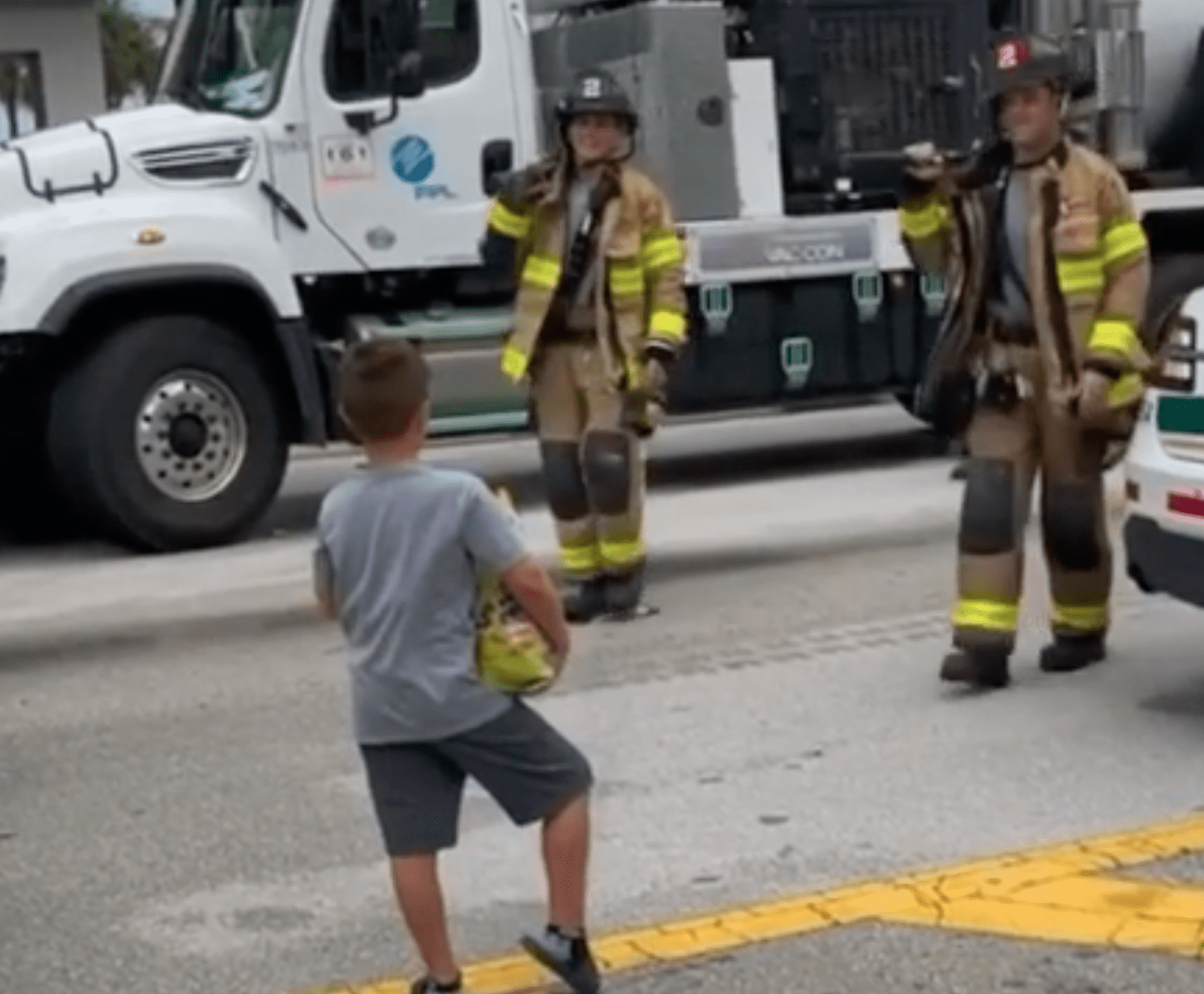 GOOD IN THE WORLD 
This little boy's gesture deeply touched online users. One commentator expressed that the video moved them and stated that the world needs more of this. They said, "Good people, doing good, for good people because it is good." 
"It's stuff like this that show[s] how much good in the world there is," another user added. People must act with love in and out of disaster, just like this 7-year-old boy.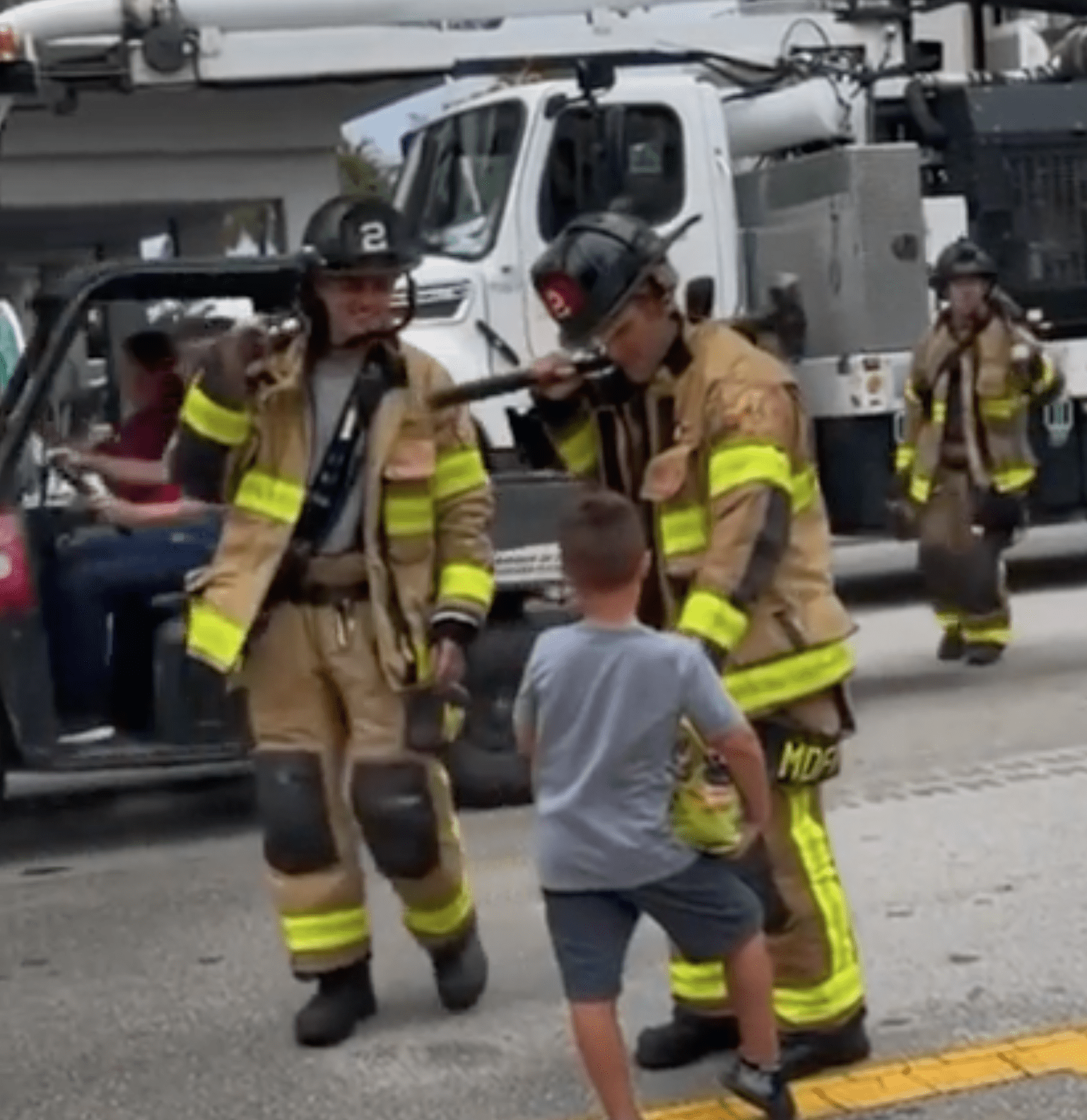 LOVE FOR FIREFIGHTERS 
The respect that firefighters deserve is clear in this video. Not only are they "kind-hearted angels," as one online commentator stated, but they act selflessly to help others. 
The actions of these noble men and women merit more admiration. One child's kind actions certainly made a difference. While it did not erase the long working hours, it did brighten their day!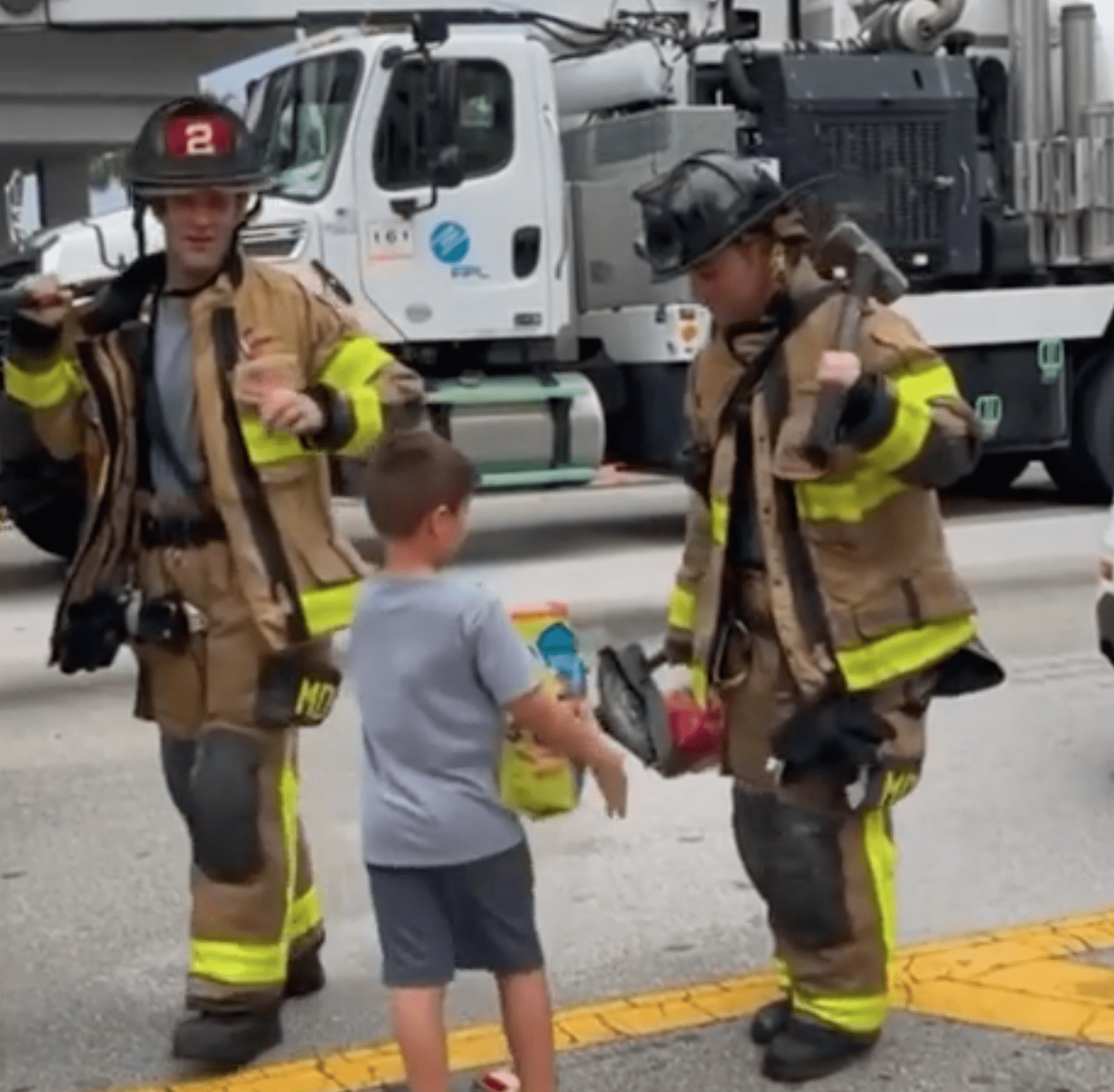 FIRST RESPONDERS 
Dan Phillips, national director of Responder Health, explained that first responders must also be encouraged to take care of themselves. They witness many tragic scenes, just like the Champlain Towers disaster, every day.
They are only human and not immune to the effects of trauma. Phillips said that first responders tend to be more concerned about others rather than themselves. To safeguard their health, they must also seek treatment for themselves.