Daily Joke: Husband Asks His Wife What She Wants to Get as a Gift on Their Wedding Anniversary
Today's #jokeoftheday is about a couple who couldn't decide how to celebrate their wedding anniversary. The husband had some ideas on what to get his wife, but it appeared she wasn't interested.
It is sure nice to see two people in love say their vows and tie the knot. However, it is notable that couples tend to face many ups and downs in marriage, even when faced with decisions that seem so simple like how to celebrate their anniversary.
In the case of John and his wife, Mary, who have been married for years and have marked so many milestones together, John couldn't seem to decide on what to do for their 40th wedding anniversary. Since he wasn't sure what to do or buy for his wife, he decided to seek her opinion.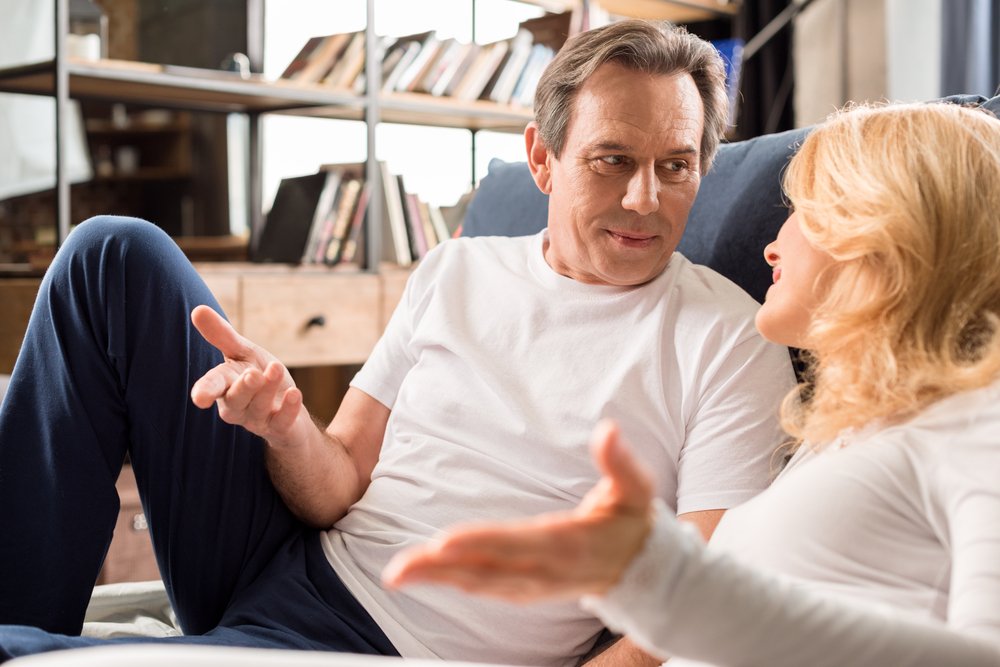 John, who already had a series of items he thought he could get Mary, asked if she would love to get a new mink coat. However, she wasn't thrilled by the idea of a new coat. So John asked her if she would like to have a new Mercedes sports car instead. Still, she replied with a "No."
He suggested they get a new vacation home, but his wife didn't seem to like the idea. She rejected that too. Unknown to John, his wife already knew what she wanted.
She told her husband that she would like to get a divorce. John had not expected such a demand and thought for a moment before he said to his wife: 
"Sorry dear, I wasn't planning to spend that much."
THE COUPLE ROBBERS
Here is another joke about a couple who decided to become bank robbers. John and his girlfriend Mary made headlines many times over due to their successful missions. Mary does the actual robbery while John gets a car ready for an escape. 
However, after several successful missions, they finally got caught. Mary was charged with ten years in prison and John got two years. But upon taking their places in their respective prison cells, it was discovered that an error had been made in their sentencing.
The mistake favored Mary who got two years instead of the initial 10-year sentence. John, on the other hand, got the 10- year sentence. They decided to keep this between them.
After two years, Mary was free but she continued visiting her accomplice in prison. They also exchanged letters and made constant phone calls. Mary stayed true to John, and when he finished serving his time, they reunited as a free couple.
The pair decided to leave their old ways and moved to another city. They grew old together, had kids, and even became grandparents. On their 50th wedding anniversary, friends and families gathered to celebrate the day with them.
The couple reminisced on their time as a young couple, and as the conversation took a different turn, a friend asked Mary why she stayed with John, and she said,
"Well… you know you've found the one when you finish each other's sentences."
If you enjoyed this joke, you might find this one even more hilarious. It's about a married couple in search of a hotel at night and the only available room was in a rumored haunted hotel. 
Source: Upjoke