Kellie Shanygne Williams AKA Laura from 'Family Matters' Is a Wife & Mother Now - inside Her Life after the Show
Kellie Shanygne Williams became a national treasure when she appeared on "Family Matters" as Laura. Find out what she's been up to since the show ended. 
Kellie Shanygne Williams is a household name in the TV industry, but that is hardly surprising, given that she practically grew up before the cameras. 
She is an actress who started to pursue her interest in acting at the young age of four. Such passion was what made her exceptional at acting; however, these days, she devotes most of it to more complex pursuits like governing a family, with the help of her husband, of course.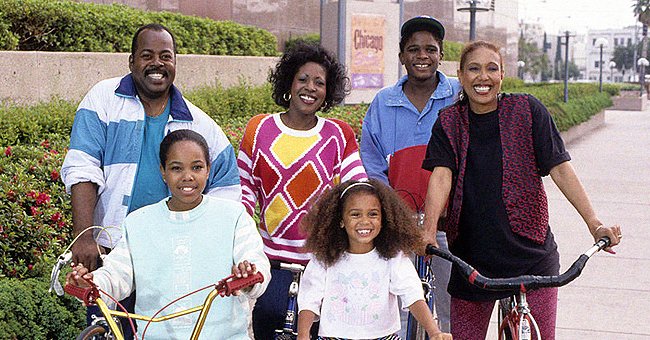 WILLIAMS'S BACKGROUND 
Williams was born in Washington D.C., March 22, 1976. As earlier stated, she has always had a knack for acting, and by the age of six, she has landed her first stage role in a regional production titled "Cousins."
From there, she started acting in commercials and theater, where she amassed a lot of credits for her astounding vocal performances. 
ROLE THAT CHANGED HER LIFE 
Williams had a lot of support from her parents; in fact, her father was the one who created the home video that won her the role of Laura Winslow on "Family Matters." 
When she isn't posting about their kids, she is most likely writing a heartfelt tribute dedicated to her husband.
She embodied her character so well that she won many viewers' approval across America, essentially giving her national treasure status. Not to mention, the talented entertainer also won many awards for her performances. 
AFTER "FAMILY MATTERS"
The show ended in 1998, and the cast moved on with their various lives, some to stardom and some to obscurity. Needless to say, Williams was one of those who stayed and remains relevant in present-day Hollywood. 
Since the show's end, she has acted in other sitcoms, produced some, and also appeared as a guest host on hit shows, including one that saw her partner with Niecy Nash on "Clean House." 
One of her most recent projects is a holiday movie titled "Christmas in Carolina," It saw her reunite with her fellow "Family Matters" costar, Darius McCrary.
The two have always had acting chemistry, and they had kept their friendship alive for years after the sitcom that brought them together ended. 
HER OTHER HATS
Like an onion, Williams has many layers; everyone most commonly knows her as an actress; for those who love "Family Matters" still, she will always be Laura, but peel back that layer, and there is another one that identifies her as a caring mother and devoted wife.
Williams is now married to the President and CEO of the IT firm Y-Tech, Hannibal Jackson, and they have two beautiful children— who can sing — together. Their names are Hannah Belle and John Ervin Jackson. 
Hannibal is a military genius who went on to found his own company, which according to him, operates based on strategy. He was born in Seoul to a white father and a young woman from Incheon. 
They had little, but they were there for each other, and now that he has kids of his own and a means to give them a life his parents could have only dreamed of, he tries to show restraint so as not to spoil them. 
Theirs is a close-knit family. She and her husband are never too busy to hang out with their kids; in fact, her Instagram page is filled with pictures that capture the essence of their home, and it is enough to remind anyone of what a family should feel like. 
When she isn't posting about their kids, she is most likely writing a heartfelt tribute dedicated to her husband to celebrate an achievement of his or sharing pictures that capture him engaged in daddy duties. 
Williams and her hubby have been married since 2009, but somehow when pictures of them together surface on the internet, they always manage to look like newlyweds. Hopefully, nothing will change that for them.