Angelica Ross Including Her Coming-Out, Transition, Lying Ex-fiancé, and More
Angelica Ross is known for her role in "American Horror Story." Here are some interesting facts about the actress, such as her coming-out, her transition, and her lying ex-fiancé.
In November 2019, Angelica Ross received recognition at The Root 100 gala at New York City's Angel Orensanz Foundation space for her advocacy work and dedication to the LGBTQ community.
"I'm so honored to be here in a time where I can stand here right now in the midst of this and know that I'm not just up here because I'm trans … [It's because] I'm a [good] actress," Ross said.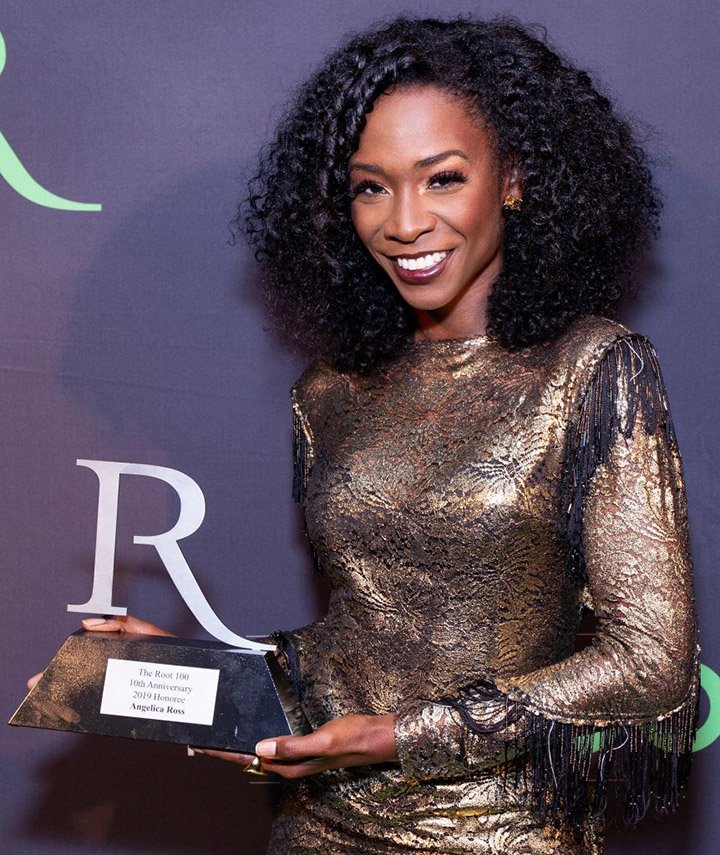 ADVOCATE FOR EQUAL RIGHTS
The ceremony concluded with the acclaimed actress touching on transgender issues and commending The Root for its willingness to address such matters and act as a resource for the LGBTQ community.
Ross has been working tirelessly to achieve equality and acceptance for members of the LGBTQ community by advocating for their rights. Her company, TransTech, helped change the lives of trans people.
Ross's goal is to put technology in the hands of people making a transition of various types, whether it's a stay-at-home mother returning to work or someone returning to society after being incarcerated.
SHE MADE HISTORY
Having appeared in two different projects created by Ryan Murphy, Ross has carved a piece of history. Two of her roles include Candy on the FX show "Pose" and Nurse Rita/Dee Dee in "American Horror Story: 1984."
Rather than seeing them as coincidences or random acts of fate, Ross views them as inspiration from the universe, sometimes depending on how aware and fast she can read the signs.
In "American Horror Story," Ross said she pushed for defying industry norms for Black people, both on and off the screen. Her commitment to this work was evident in every room she entered.
ENLISTED IN THE MILITARY
Initially, Ross entered the military to become straight. After discovering that she was gay, the star felt trapped. Due to her Christian upbringing, she believed her family would not accept her.
It was a plan gone wrong for Ross. When she attended a friend's barracks party, a man harassed her, forcing her to admit she was gay or risk getting punched by him. Eventually, she caved in and confessed.
However, the man dangled her from the window until she reaffirmed that he, too, wasn't gay. Following that, Ross voluntarily resigned under the "Don't Ask, Don't Tell" policy as "an admitted homosexual."
START OF HER TRANSITION
Upon her return from military service, Ross began the process of transitioning at age 19. After that, she became a model and actress for several years without ever sharing her gender identity. 
In the end, Ross put her trust in a gay booking agent who was willing to handle her on a confidential basis. Meanwhile, her mother was at first skeptical of her decision to come out as transgender.
During a recent appearance on "Black Women OWN the Conversation," Ross talked about how her mother was a solid Christian and believed that her transgender status was contrary to the Bible.
ONCE ENGAGED
Once, Ross was engaged to be married, but her fiancé asked her to keep the engagement a secret. The reason for this was that she is transgender, and her fiancé did not want other people to find out.
A man can take her to a restaurant but not home to his mother, Ross said. She pointed out that society still has a long way to go until it recognizes them as family members. In the end, she called off their engagement.
During her time on "Pose," Ross was vocal with both her peers and fans.
ANOTHER FAILED RELATIONSHIP
When Ross announced in 2020 that she was no longer single, the Internet went into a frenzy. The actress posted two pictures of herself and her new boyfriend, alongside the caption, "Finally found him."
However, by the following day, Ross was back to being single. She had to accept that the new man was not freely available to her. She said to her fans that all morning she has been talking to the mother of his son.
HER ADVOCACY
She's devoted her entire journey to a cause she believes strongly in: advocating for the needs of her own community. During her time on "Pose," Ross was vocal with both her peers and fans.
According to Ross, transgender actors should all earn significant SAG credits so they can further their careers without having to play the second-tier dead prostitute roles on CSI or other legal dramas.