Man with Special Needs Gets His Dream Job as Deputy at the Sheriff's Office
The Sheriff's office recently had an extraordinary man sworn in for his new role in keeping the community safe. Looking dapper in his uniform, Deputy Zach had a special message for all of the viewers on Independence Day! 
Gallia County Sheriff's office, in Ohio, made Zach's day when they promoted him to deputy just in time for the 4th of July celebrations. The young man smiled from ear to ear as he donned the impressive uniform and shiny badges. 
He also received his very own certificate and took the esteemed oath by which he pledged to serve his community and keep them safe. This was an experience he would never forget and one that provided him with joy that would last a lifetime!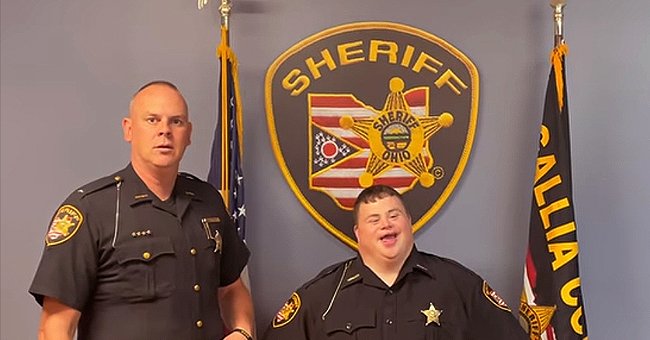 ZACH'S DREAM JOB
It had always been Zach's dream to work as a Deputy in the Sheriff's Office. Now, against all odds, it finally happened. Members of the public and online platforms all saluted the new officer and shared in his excitement.
Due to his special needs, this seemed like an impossible goal. Thankfully, the community over at the Gallia County managed to pull a few strings and made Zach's day. They bestowed a great honor on him and showed him the utmost dignity and respect.  
PUBLIC LOVE POURS IN 
Zach's bright eyes shone brightly throughout the ceremony, and the look on his face was unforgettable. Comments of love and support streamed in for him. One user expressed: "This makes my heart so full of Joy! Zack, I know you did a great job as Sheriff!!" 
Another user added a message of thanks to everyone who made the day possible. They said: "What a proud moment for Zach, the precinct, and the community. Thank you for making his dream a reality."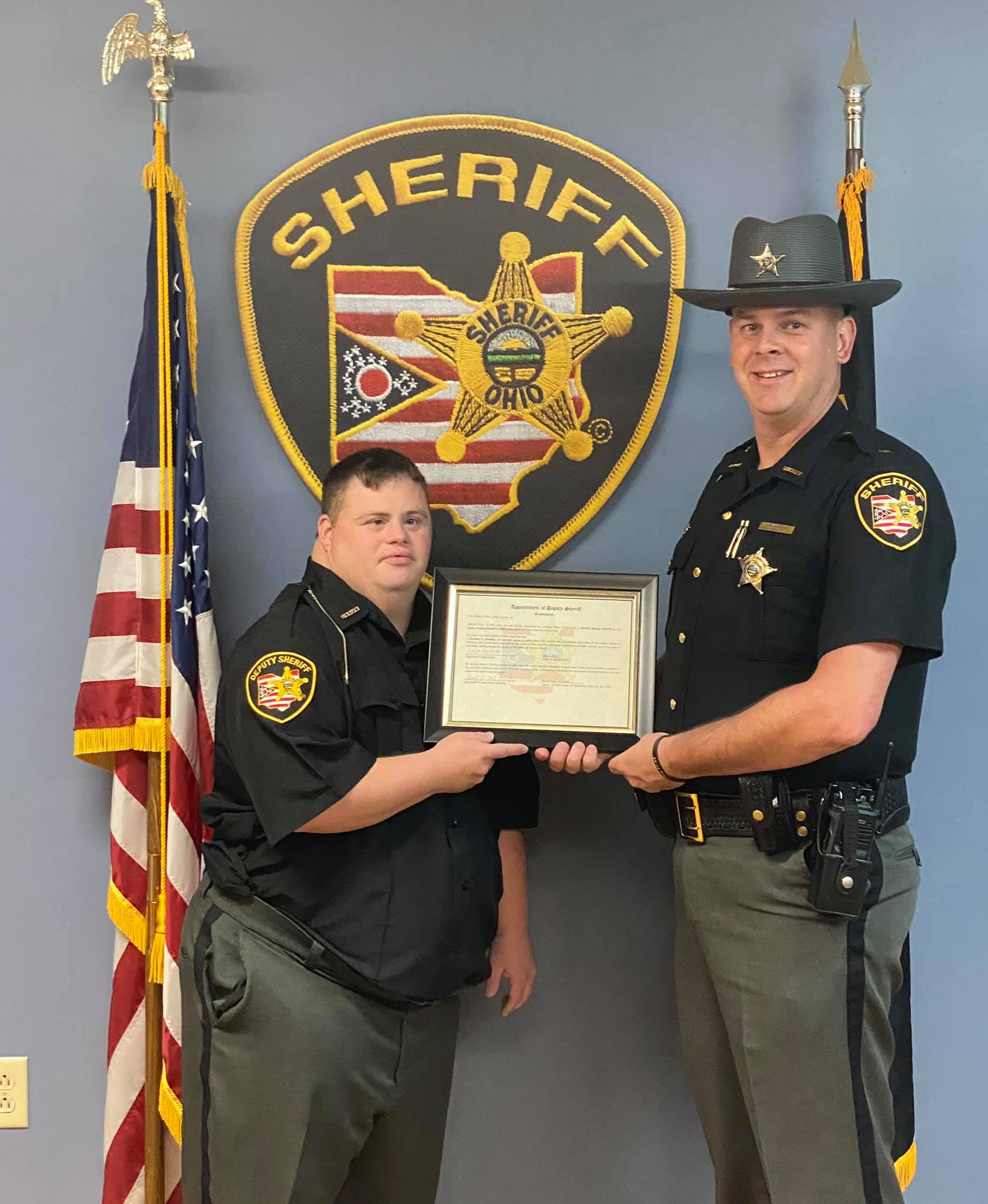 ANOTHER REMARKABLE CITIZEN
Zach was not the only remarkable citizen who landed his dream job. Jake Pratt, another man with Down Syndrome, did not allow his circumstances to stop him from taking on not one but two jobs!
The active citizen was hired by UPS and spent his morning working on the golf course. Pratt never let any challenges get him down. In fact, he rose above all of them. His sister, Amy Hyde, posted a picture of him proudly wearing his new uniform.
Thank you @UPS for giving my brother a chance & promoting inclusion in the workforce. Jake has Down Syndrome but that doesn't stop him! He loves his new job running packages up to 8 hours per day. That's after working 6-10 am every morning at the golf course. I'm so proud of him! pic.twitter.com/mvlZ1ry8JW

— Amy Hyde (@Amy_Lissa) December 1, 2020
INCLUSION IN THE WORKFORCE 
She expressed the importance of workplace inclusion and thanked the company that gave her brother a chance to work for them. Now, Pratt's life had new meaning, and he proved all of the critics who said he couldn't do it wrong. 
These stories demonstrate the beauty of resilience and are evidence that no dream is too big or impossible! Deputy Zach and UPS serviceman Jake Pratt are both excellent examples of rising above one's circumstances.