Girl with Down Syndrome Cries with Happiness after She Made the High School Drill Team
A Utah teenager with Down syndrome, Bree Cox, was delighted to share the exciting news of making the Drill Team with her father over the phone who was on a night shift.
The Love Makes Miracles Instagram page shared a clip of Bree Cox overwhelmed with emotions after learning that she made the team and could not wait for her dad to come home and called him instead.
The video starts with Bree in the kitchen face-timing her dad, saying, "Dad guess what? Guess what?!" as she stood up with a bright smile on her face.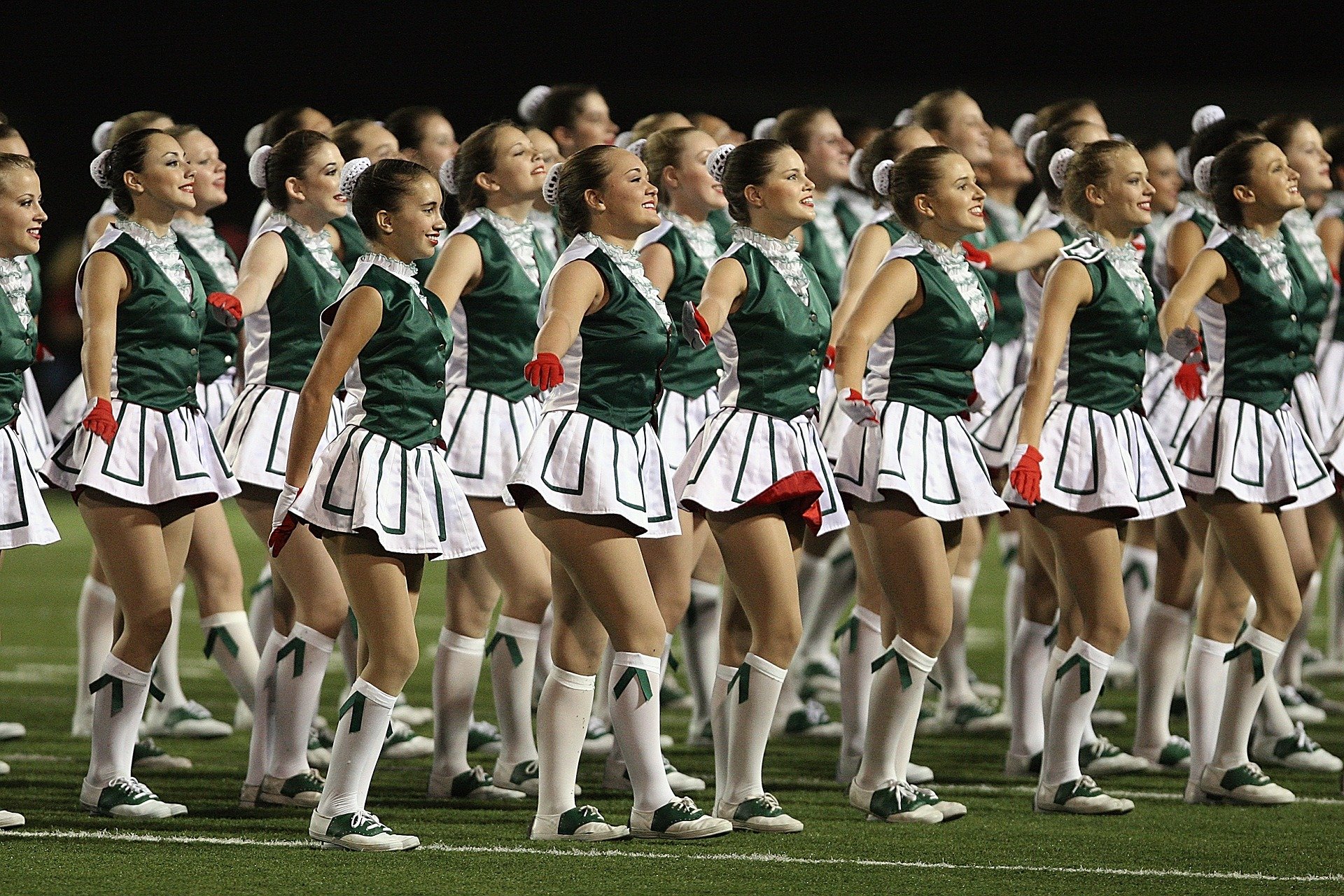 BREE IS OVERJOYED
"I made the team," she said while standing against the fridge, sharing a laugh and looking up before covering her face going through the motions.
The page stated, "Dad was working late, so she had to call him to share her exciting news before she got in bed. They said Bree started crying because of happiness and when asked if she was crying, said, "no, I'm laughing."
According to the page, the 14-year-old had never cried out of happiness before and did not even know what to do. Instagram followers flooded the comments section to gush over Bree's reaction and congratulateed her.
"I love her reaction, so sincere and so excited!!! Congrats Bree," said one user. Another expressed that her happy tears led to them crying as well.
JOINING HER SIBLINGS
Bree's mom Kecia Cox told People that it had been a touching few weeks ever since her daughter found out she made the competition dance team at Murray High School.
After securing her spot on the team, Bree will now dance alongside her sister Adrie, 16, and follow in the footsteps of her elder sibling Kyra, 18, both of whom she regards as her role models.
Welcome to the UPS family, Jake! We're lucky to have you on the team. https://t.co/d9QdAjJOQK

— UPS (@UPS) December 2, 2020
PRATT'S FIRST JOB 
Like Bree, another individual with Down syndrome, Jake Pratt realized his dream by landing his first job with the UPS. The Alabama native now works an eight-hour shift.
Even though he is not driving the truck, he walks some 15 000 steps daily, delivering packages to doorsteps. A report by WVTM stated all the 21-year-old has ever wanted was to be afforded a chance.
On Monday, "Amazing Amy" Bockerstette became the first person with Down syndrome to take part in a national college championship when she participated in the National Junior College Athletic Association National Championship in Florida ⛳️

You go, Amy! 👏 | #EmpowHER pic.twitter.com/k1IMtY6WFj

— On Her Turf (@OnHerTurf) May 12, 2021
AMY THE GOLFER
This month, Amy Bockerstette made history by becoming the first person with Down syndrome to compete in the college golf championship.
When asked why she loves the sport, she said she loves meeting new friends at the tournaments. Bockerstette has also earned her nickname Amazing Amy.
SPECIAL NEEDS KIDS
In October 2020, actress Caterina Scorsone got candid about raising a daughter with Down syndrome. The mom of three shared her daughter Pippa's difference lit a match in her life and the family.
The "Grey's Anatomy" star admitted that when Pippa was born, she was scared because she knew nothing about the condition. Scorsone revealed that all she was aware of was that people were afraid of it, and she figured she should be too.
However, her perspective changed when she saw her child's differences as beautiful individuality like anyone else's and said her daughter is perfect just the way she is.