Mustached Mike Epps & 3 Look-Alike Daughters Pose on the Beach Showing Their Strong Resemblance
Mike Epps and his three daughters recently warmed many hearts after a picture of them posing on a beach surfaced on social media — meet all his kids. 
Mike Epps wears many hats; not only is he a respected actor, but he is also a famous comedian and producer, but perhaps his most important role of all is the one that identifies him as a father.
The entertainer, who started his career by doing standup comedy, has five children with four different women. His love for his children is well known because he frequently shares pictures of them, with the most recent being one that captured them posing on the beach.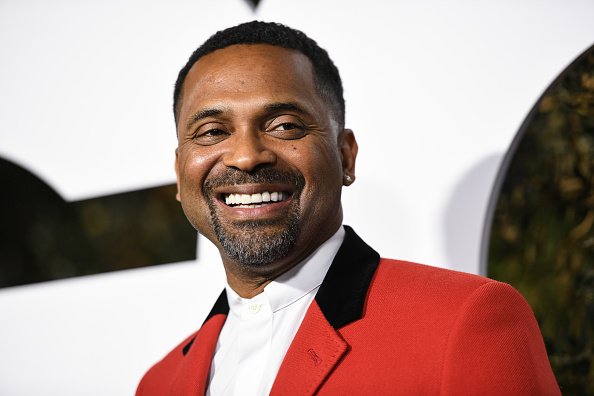 Incidentally, all of his children are girls, making his fans refer to him fondly as a "girl dad." Here are some things to note about his blended family.
HIS OLDER KIDS
Like many celebrities, Mike already had children before he made it to the altar. The first child he welcomed was named Bria; she works as a professional makeup artist and made him a grandfather when she gave birth to a child of her own they call Skylar. 
His second child was the result of an affair with a separate woman; her name is Makayla. She is into entertainment like him and is reportedly working hard to get her career off the ground. 
HIS FIRST WIFE AND THEIR KIDS 
The first woman Mike got married to was named Mechelle McCain. They met on the set of "The Fighting Temptations," and tied the knot in July 2006. 
The two welcomed two children together, Madison and Moriah. They spent more than a decade together before their union came to an end in September 2017. 
The separation was not a peaceful one, and it saw Mechelle accuse Mike of cutting off her access to funds to coerce her into accepting a lower settlement. The affair was an ugly one, but it did nothing to affect how the comedian felt about his children. 
Though he rarely gets to spend a lot of time with them, Mike never downplays their worth in his life.
HIS CURRENT WIFE AND THEIR CHILD
Mike found love again in 2017 with TV producer Kyra Robinson. They met at an airport very early one morning and struck it off after he used a pickup line she found hilarious.
That was enough to light a spark that quickly became a full-blown fire as they dated for a short period. Finally, the two tied the knot on June 23, 2019, at a star-studded ceremony so private, they had security take away all cameras from the guests. 
The gorgeous Kyra currently works on the famous TV series "Iyanla Fix My Life." She is also a producer on Oprah Winfrey's OWN Network, and her work has earned her an NAACP award. 
The talented woman and her husband welcomed their first child together on March 12, 2020. They named her Indiana Rose Epps in honor of Mike's hometown and announced news of her birth via their respective social media feeds. They're currently expecting their second child.
HIS BOND WITH THE GIRLS 
As far as parenting goes, Mike has it all figured out. He makes sure not to play favorites, and the rest comes easy since his girls are also "really, really smart." 
Mike has been very candid about the changes that followed the arrival of his daughters. One of those changes is his music preference among a host of other things — all good, of course. 
Though he rarely gets to spend a lot of time with them, Mike never downplays their worth in his life. Of course, he misses the experience of having to raise a male child, but he remains grateful for his brood; after all, a half loaf beats none.