Meghan McCain Shares Rare Family Snap of Husband Ben Domenech and 9-Months-Old Daughter Liberty in Matching Patriotic Outfits
Television personality Meghan McCain celebrated America's Independence Day with a rare snapshot of her beautiful family. In the photo, her husband and daughter rocked similar outfits.
TV show host Meghan McCain shared a rare photo of her adorable family on her Instagram page. Being a Patriotic citizen, she used the post as a medium to celebrate America.
McCain's husband Ben Domenech, and daughter Liberty Sage, rocked reciprocating outfits representing America's flag. While Domenech rocked his outfits with a pair of dark shades, little Liberty wore blue sandals and a red hair bow.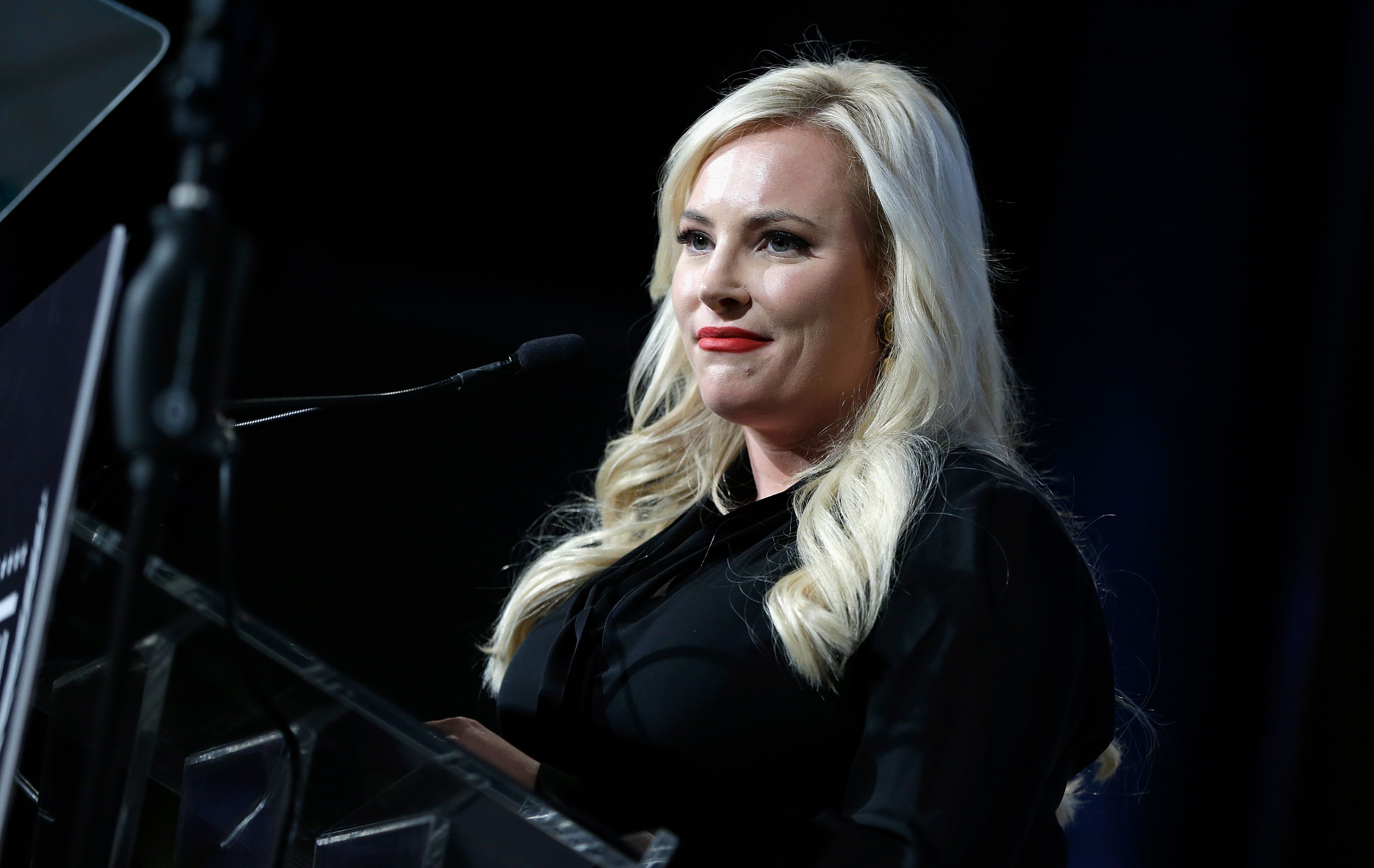 The photo shared on July 4th was appreciated by her fans. Many viewers shared lovely comments as they praised the bond between Liberty and her dad. The snapshot was posted with a caption that read: 
"Happy Birthday America! We love you!"
FATHER-DAUGHTER BOND
It's no secret that Domenech adores his little girl and would stop at nothing to show his love. On father's day, McCain, 36 celebrated the doting father with an adorable family photo.
One of the notable changes in McCain's life since Liberty's birth and COVID-19 is her relocation to Washington DC.
The snapshot was shared on social media with an epistle that showed her admiration for Domenech. She called him the most thoughtful and selfless dad in the world. She noted how happy she and Liberty was to have him in their lives.
Acknowledging the strong bond between father and daughter, McCain stated how Liberty responded to her father's voice and how they had a unique way of communicating. She thanked him for always keeping the family happy.
The 36-year-old view co-host can't get over her husband's sweet personality. She celebrated his recent birthday with a heart-warming tribute. McCain raved about Domenech on social media and appreciated his daddy skills.
The TV host stated that Domenech and Liberty are the best things that happened in her life. She noted that her TV commentator husband had a brilliant political mind. 
BABY LIBERTY
Since welcoming Liberty in September 2020, it is safe to say that there have been significant changes in McCain's life. The daughter of Sen. John McCain tied the knot with her co-founder and publisher of The Federalist partner in November 2017.
After they said their vows at McCain's family ranch in Sedona, Arizona, the couple welcomed Liberty. McCain noted that she wouldn't be sharing the details of her pregnancy because of the hateful comments she got after her father's death.
Following Liberty's birth, the Conservative TV personality stated that she had no intentions of sharing her mini-me's photos with fans because she believes babies have a right to privacy.
After three-month maternity leave, McCain returned to her hosting job and supported a program organized to promote paid maternity leave. She also shared her experience of childbirth. She explained that she had postnatal preeclampsia.
LEAVING "THE VIEW"
One of the notable changes in McCain's life since Liberty's birth and COVID-19 is her relocation to Washington DC with her husband. She also recently announced that she would no longer be a host on "The View" after almost four years on the show.
McCain who is usually seen on the Daytime political show with her co-hosts noted that the decision to leave the show was a tough one. Barbara Walters founded "The View" in 1997, and McCain is one of the longest-running conservatives on the show.
She had kind words for her four co-hosts during her announcement. The "Take Part Live" alum referred to Goldberg, Behar, Sunny Hostin, and Sara Haines as the most talented women on all TV shows.