Chandler Powell Shares 'Sweet Moment' Between Wife Bindi Irwin & Daughter Grace With Kangaroo Joey
Chandler Powell and Bindi Irwin recently introduced their baby daughter, Grace Warrior, to a kangaroo. Grace is not even a year old, and she already has photos next to several animals.
When most of us saw Bindi Irwin for the first time, she was just a girl under the protection of her zookeeper and TV personality parents Terri and Steve Irwin. Today, Bindi is a married 22-year-old mother.
Bindi and her husband, Chandler Powell, tied the knot on March 25, 2020. They started having kids right away as baby Grace Warrior was born on Bindi and Powell's first wedding anniversary.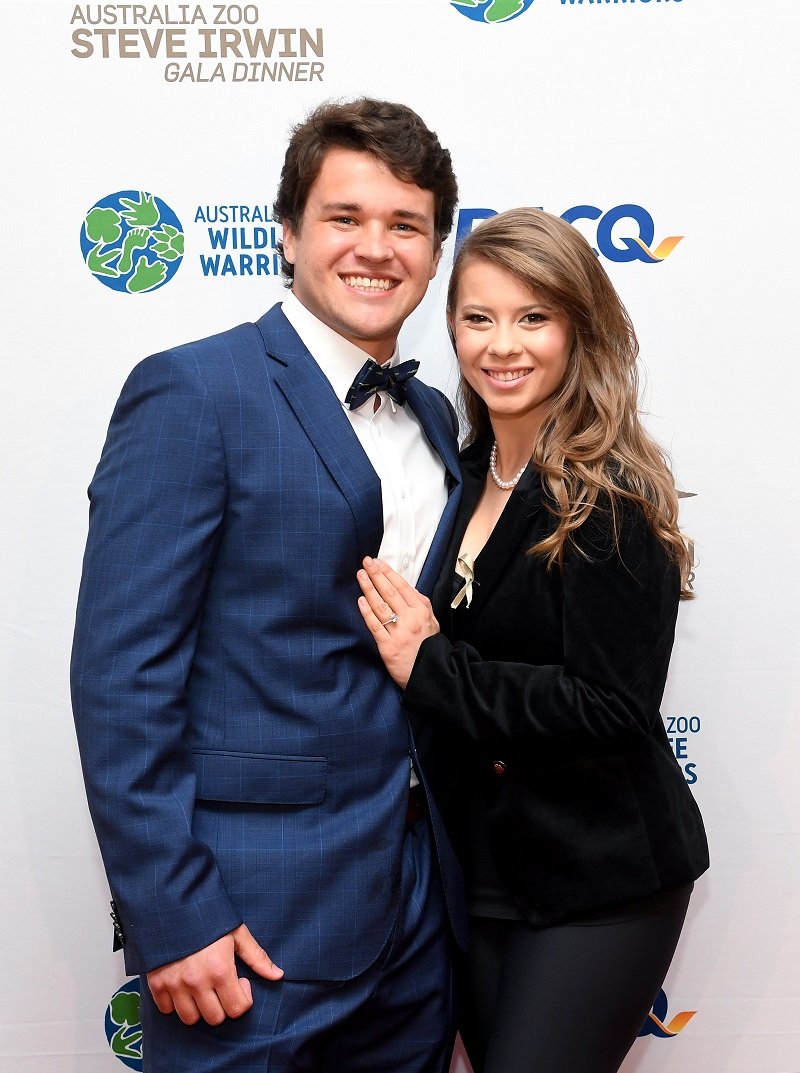 MEANING OF HER NAME
When the couple announced their baby's birth, Bindi explained why she and her husband chose Grace as her name, and it's all about paying tributes.
Bindi revealed her great-grandmother and some relatives in Powell's family dating back to the 1700s were called Grace. As per their daughter's middle names, Warrior Irwin, Bindi said they were meant to honor her late father and his legacy as a wildlife warrior.
Steve Irwin passed away in the middle of a diving expedition on the Australian coast in September 2006. He was only 44, and Bindi had just turned eight years old.
GRACE MEETS JOEY
As expected, Bindi and Powell are instilling in their daughter a love for nature. On July 4, 2021, for example, he uploaded a cute photo of Bindi and Grace next to a young kangaroo named Joey. 
The image showed the proud mother of one wearing a plaid shirt and blue jeans and holding Grace, dressed in a white and blue onesie and a pink beanie, while staring at the little kangaroo.
Joey seemed very interested in Grace as he was sniffing the baby's arm. It is clear that Grace already enjoys being surrounded by animals as she looked very calm. 
[Grace wore] something very symbolic for her family: a khaki outfit with her name on it.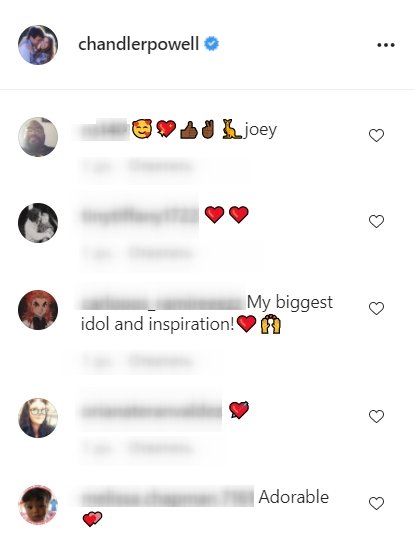 In the caption, Powell wrote that his daughter "absolutely loved" meeting the youngest kangaroos at the zoo, and some of his fans and followers took to the comment section to share their thoughts.
Most of them pointed out just how adorable Bindi and Grace looked together, while others went as far as to call Bindi their "biggest idol and inspiration."
POSING WITH MORE ANIMALS
It was not the first time that Grace was introduced to some animals at the Australia Zoo. In April 2021, when the baby was only three weeks old, matriarch Terri Irwin took her to meet two chickens. 
In the photo that Terri shared on Twitter, she appeared cradling Grace while the two birds were curiously looking at the yawning baby. Again, Grace seemed very calm.
Introducing Grace to some of the animals living in her backyard @AustraliaZoo. pic.twitter.com/kdlnjibZHJ

— Terri Irwin (@TerriIrwin) April 18, 2021
While the chicken photo was nothing short of adorable, Bindi uploaded arguably the cutest picture of her daughter so far on her one-month celebration. 
Grace, whom Bindi called her "Wildlife Warrior princess," was posing with four turtles and wearing something very symbolic for her family: a khaki outfit with her name on it.
NEW BIRD GARDEN
Nowadays, Grace is only three months old, but she's already quite important for her family's Australia Zoo. In late June, the Irwins officially opened a new bird sanctuary.
What's so special about the new area, home to almost 180 birds, is its name: Grace's Bird Garden. In the photo the Irwin family shared online, Bindi, Terri, Powell, and Robert Irwin looked quite excited, but baby Grace was fast asleep. 
Speaking of Robert, he is clearly excited about his new role as uncle and even described it as "awesome." He added he couldn't wait to watch his "little warrior" grow up and conquer the world. What a beautiful family he has!