Toni Braxton's Model Son Diezel Wows with Handsome Looks Wearing White Sweater & Pink Pants in Mirror Pics
Diezel Braxton-Lewis, Toni Braxton's model son, was previously diagnosed with autism. But the teen has managed to overcome the challenges brought about by his condition. Here is how he looks now.
Toni Braxton's son, Diezel Braxton-Lewis, looks so different now years after he was diagnosed with autism. Like his superstar mother, he has gained some level of popularity. 
Since gaining fame, Diezel has been updating his fans about his whereabouts on Instagram. Recently, he posted three selfies, smiling while enjoying precious time with his two friends.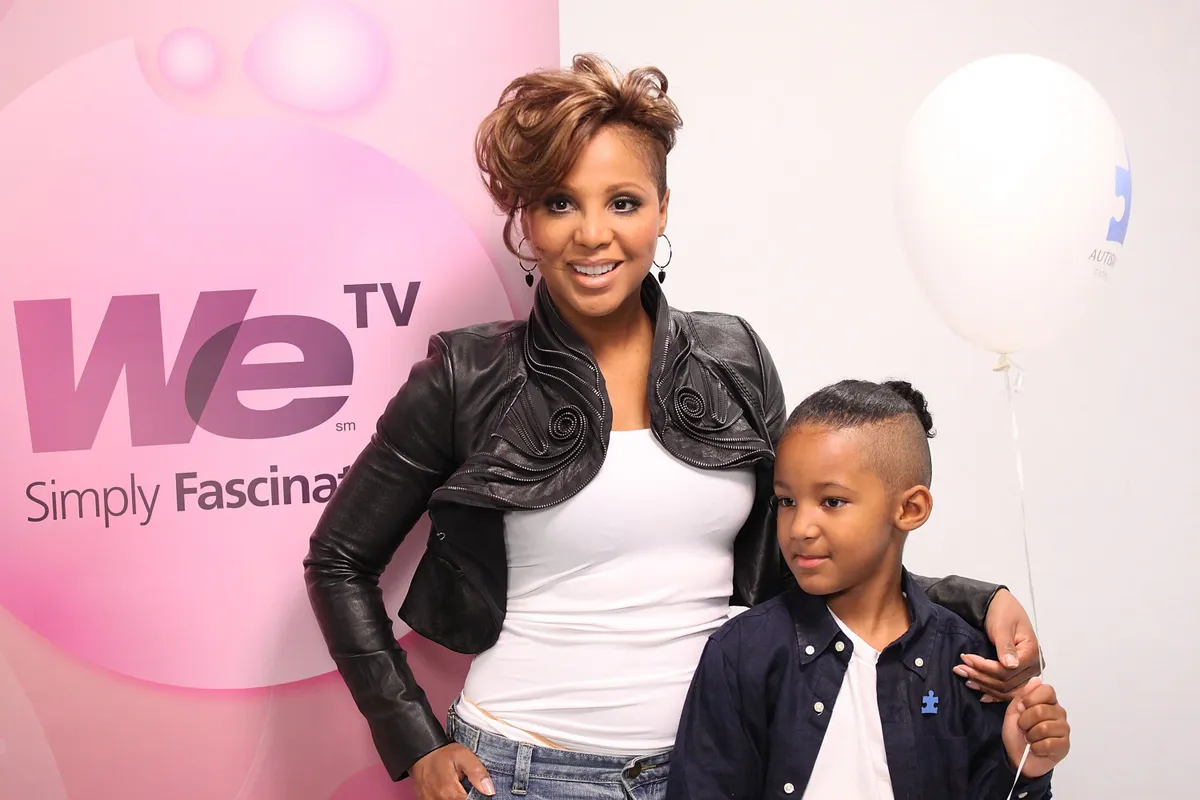 The photos showed Diezel holding his camera in front of the mirror next to his two companions who looked unaware of the young teen snapping their pictures. One of Diezel's fans commented:
"Diezel it should be illegal to be this handsome sir. 😢 [sic]"
While his friends looked dapper in their casual black shirts, faded jeans, and dark pants, the 18-year-old charming teen stood out as he rocked a white hooded sweater, white shirt, pink pants, and a printed white cap. 
Despite a tough childhood, Diezel seems to be navigating his teenage life well and enjoying every minute of it. At only three years old, he was diagnosed with autism.
Braxton revealed in 2011 that she used to blame herself for her son's condition because of the medications she took before becoming pregnant. The veteran singer also wished she knew what triggered her son's diagnosis.
The diagnosis prompted her to become actively involved with organizations advocating for greater awareness of autism. In 2012, Autism Speaks, which is regarded as the largest autism advocacy group in the  U.S., named Braxton as their Global Autism Ambassador.
In 2013, the 53-year-old music superstar revealed that Diezel, who was 13 then, no longer exhibited signs of autism. Braxton said she was one of the lucky parents whose child was entirely "off the spectrum."
Besides financial issues, Braxton said her lupus diagnosis in 2010 caused her to end their long union.
The "Braxton Family Values" star credited the late Autism Speaks co-founder Suzanne Wright for helping her and Diezel throughout his autism journey. Since then, the mother-son duo has lived a happy life. 
The "Un-break My Heart" hitmaker, who is also a mother to 19-year-old Denim, helped her youngest son achieve his dreams. In 2018, the doting mom proudly announced that Diezel was working as a model. 
He was 15 when he signed up under Wilhelmina Models, one of the top modeling agencies in the world. Braxton gushed about her son's career in the fashion and modeling sphere.
In addition to celebrating Diezel's modeling career, Braxton also celebrated his high school education completion. The young model recently graduated from Fusion Academy, a private high school in Los Angeles.
Braxton expressed that she was proud of Diezel's accomplishment and revealed he will be off to Howard University next year. The R&B singer attended the ceremony with Denim, alongside her ex-husband, Keri Lewis. 
Lewis is Diezel and Denim's father and was a former member of the popular '1990 R&B band Mint Condition. The 50-year-old singer-songwriter was married to Braxton for 12 years until their divorce in 2013. 
The mother of two previously opened up about the painful reasons why she split from Lewis. Besides financial issues, Braxton said her lupus diagnosis in 2010 caused her to end their long union.
At that time, the seven-time Grammy winner said she was unable to earn money because of her diagnosis. Despite their breakup, the former couple has managed to co-parent their children while pursuing their individual paths.