Here's How Amanda Kloots Honors Husband Nick Cordero One Year after the 'Blue Bloods' Star's Tragic Death
The first anniversary of Nick Cordero's death came around this month with his wife, Amanda Kloots, taking to Instagram with a heartfelt tribute and a clip of the good times they'd shared.
On Monday, July 5, 2021, Amanda Kloots commemorated her late husband, Nick Cordero's one year anniversary of his death. The Broadway star passed away on the day last year at the age of 41.
The actor sadly died after a long battle with the coronavirus. Kloots honored her husband by taking to her personal Instagram account to upload a video montage of their shared memories over the years.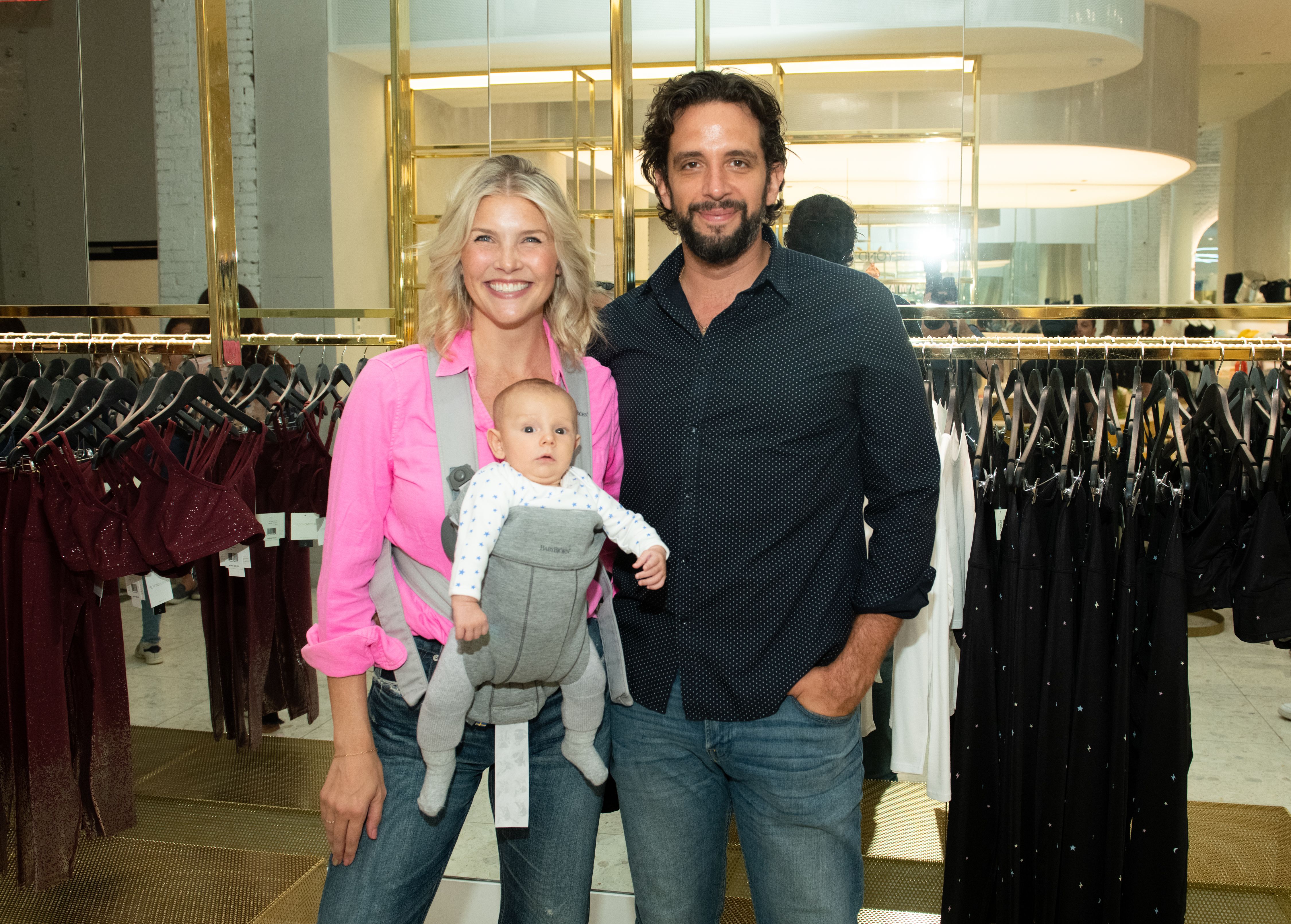 The over seven-minute clip was accompanied by a touching message from "The Talk" co-host to her late husband. She started by noting that it had been one year since Cordero's death before noting:
"Today hurts, there is no other way around it."
Kloots, 39, recalled how her husband passed on with Led Zeppelin playing on Spotify in the background. She confessed that it had been her "biggest fear" to lose the "Waitress and Rock of Ages" star.
The couple even spoke about it frequently, with the widow admitting to him that she wouldn't know what to do if she lost him. She noted how a day hadn't gone by without her missing, thinking, or talking about him.
Kloots thanked Codero for being her's and their son, Elvis Eduardo Cordero's guardian angel, sending her signs, and being her disc jockey in heaven. She said she knew he was just two inches away from them.
The fitness influencer noted how she and her husband had only been together for a few years before passing. However, they'd shared love, adventure, laughter, dreams, changes, and growth.
Cordero's wife called the time they'd spent together the "Nick era" that she would have forever. She explained that the first song in her tribute clip was "A Few Stars Apart" by Lukas Nelson, and she added a few of the lyrics.
In March 2020, the actor got admitted into the intensive care unit and ultimately went into a medically induced coma. His right leg had to be amputated before he regained consciousness in May.
Sadly, around two months later, he died due to complications from COVID-19.  About three weeks ago, Kloots published "Live Your Life: My Story of Loving and Losing Nick Cordero" to honor her late husband.  
In the book, she recalled how the last time she heard the Tony nominee's voice was on April 1, 2020, at 4:00 a.m. A nurse told Kloots that Cordero asked if he would see Kloots and his son again before going on a ventilator.
Before her book came out, the fitness instructor spoke to "Entertainment Tonight," confessing that the nurse's revelation felt like an angel had appeared in her husband's hospital room.
When the male nurse came in to tell them Cordero's last words, Kloots was waiting with her mother-in-law, Leslie. The widow and the actor's mother both cried, and they never saw the nurse again.
The talk show host has since become famous for her and the "A Bronx Tale" actor's COVID-19 story. Last month, "The New York Times" covered a piece about her story as a widow and her new book.
Kloots was relatively known with about 50,000 followers when her husband first went into the hospital in late March 2020. Her frequent social media posts helped grow her presence by more than 600,000 people.
While in hospital, Kloots kept her husband's memory alive by having daily posts of the "AK! Positive Thought of the Day" and a fan singalong to her and Cordero's "Live Your Life" at 3 p.m.  
Her [Amanda Kloots] new book was written with the help of her sister, Anna Kloots…
The former dancer also finished her late husband's song, "Not Far Away," that he'd started writing about his father's death before being ill. She also released an album of songs from one of his last live performances.
The former Rockettes performer banded together with jewelry designer Stephanie Gottlieb to make a ring with some of Cordero's ashes. Gottlieb had previously worked with the late actor to design Kloots' engagement ring.
The fitness instructor also renovated the Laurel Canyon home she and Cordero had purchased before he got sick. Eleven months after his death, she shared a heartfelt letter to him on her social media account.
Kloots now has the AK! Rope fitness program that is offered in Equinox clubs in New York and California. Her new book was written with the help of her sister, Anna Kloots, and it took them six months to complete it.
Some people might recognize Cordero as Victor Lugo in the eighth season of "Blue Bloods." He appeared in three episodes as a crime boss who served as an arch-nemesis for Danny, played by Donnie Wahlberg.