Rebel Wilson Stuns Fans with Low-Cut Swimsuit in New Beach Selfie Following Dramatic Weight Loss
"Jojo Rabbit" actress Rebel Wilson began shedding some pounds in 2020, and her recent beach selfie proves her weight-loss plan is working great.
Given that the pandemic made 2020 an unusual year, some people decided to do activities they wouldn't regularly do. In Rebel Wilson's case, she turned 2020 into her "year of health." 
After following the Mayr Method to eat healthier and working out with trainer Jono Castano to stay in shape, Wilson lost over 60 pounds and reached her goal weight before the turn of the year.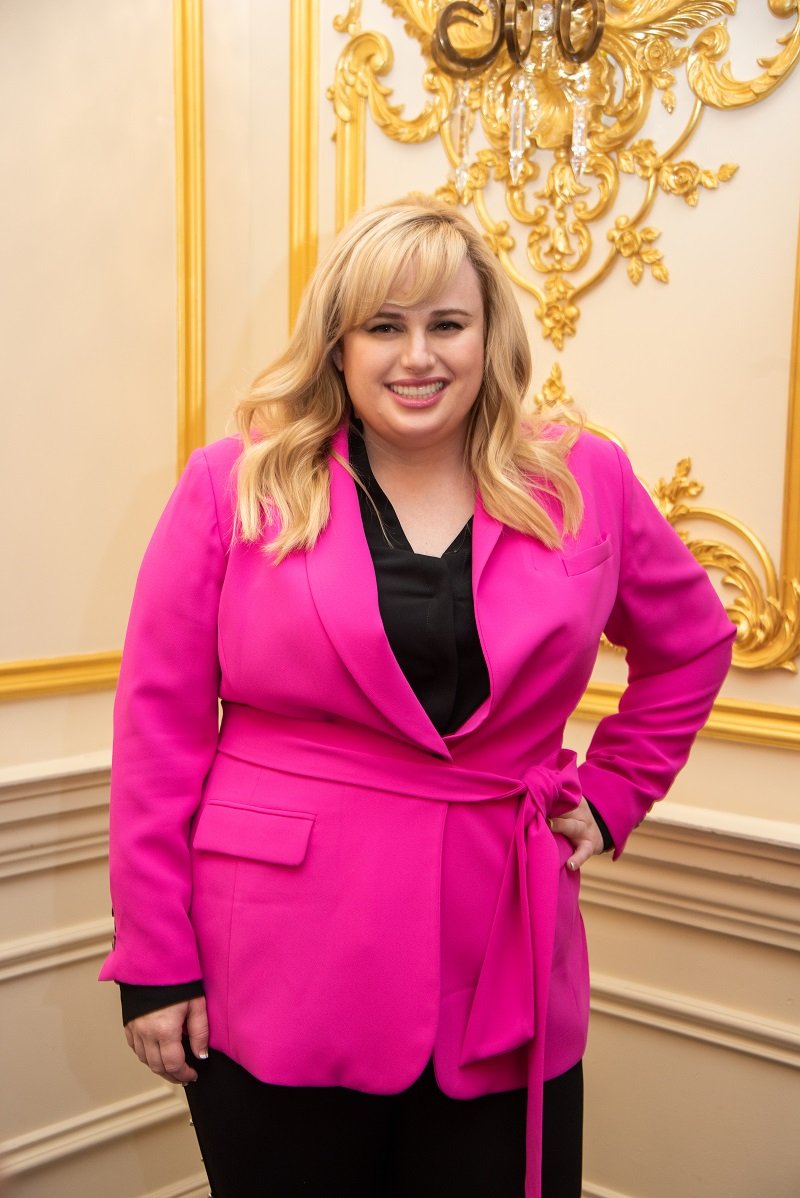 LOSING WEIGHT
Wilson first told her fans about her weight-loss journey in January 2020 and regularly shared updates. Everything started with more walks, smarter food choices, and drinking more water. 
Eventually, Wilson began uploading videos of herself working out, and they were nothing short of intense. Apart from walking up and down the stairs at the Opera House in Sydney, Australia, she channeled her inner Chris Hemsworth by flipping tires.
As per the Mayr Method, it was developed by Dr. Franz Xaver Mayr almost 100 years ago. He believed people poison their bodies with what they eat, so the method aims to improve health through digestion. 
To sum up, the Mayr Method eliminates food intolerances, cuts down sugar intake, and encourages eating whole foods. If done correctly, it is supposed to boost the immune system, reduce inflammation, and help lose some weight.
CHANGES AFTER LOSING WEIGHT
Her physique was not the only aspect in Wilson's life that changed after shedding so many pounds, though. She once confessed the rest of the world began treating her differently.
Before her "year of health," people hardly ever looked "twice" at her. Now, they offer her some help with her groceries and even hold doors open for her.
The difference is so evident that it makes her wonder, "Is this what other people experience all the time?" Fortunately, Wilson has always been confident of her body as she understands she looks good "at all sizes." 
According to the actress, losing weight made her "super confident," which is why she has been posting so many selfies on Instagram. Although she believes she shouldn't share that many pictures, her fans love them all.
One of Wilson's recent Instagram posts concerned her fans.
BEACH SELFIE
On July 5, for example, Wilson uploaded a slideshow with four selfies, and she looked gorgeous. The "Pitch Perfect" star appeared relaxing on what seemed like a yacht wearing a light blue outfit, a white hat, and blue sunglasses. 
As soon as she posted that image, her fans and followers took to the comment section to share their thoughts. Most pointed out just how "amazing" and "beautiful" Wilson looked, while others wrote that the color of her outfit was "lovely" on her.
One day earlier, Wilson shared another selfie from the beach lying on a towel and under a sun umbrella. She put on a black top and black and gold sunglasses for the occasion and looked flawless. 
She also uploaded a picture wearing a black bodysuit that made her waist look tiny. Her outfit was very similar to the one Olivia Newton-John wore in "Grease." 
Unfortunately, one of Wilson's recent Instagram posts concerned her fans. In the caption, she seemingly gave herself the courage to keep up with what she's been doing. She wrote:
"I know it's hard right now, I know you're trying to deal with stuff – but let's keep getting up every day and CRUSH IT."
Most of her followers – including some of her celebrity friends – showed support, but judging by her more recent posts, she's doing just fine.
Wilson is certainly not the only entertainer with impressive weight-loss journeys as Adele, Gabourey Sidibe, and John Goodman have also lost several pounds. Way to go!