Chris Brown's Youthful Mom & Daughter Reveal Strong DNA While Posing with His Ex Nia Guzman in Matching Headbands
Chris Brown's age-defying mom appears to be getting along just fine with the singer's ex-lover Nia Guzman, as they rock matching headbands during a summer outing with her granddaughter Royalty Brown.
It's summertime, and many families are having the time of their lives by engaging in fun activities that leave them with happy memories while they also get to bond better.
Chris Brown's family is tapping into that lifestyle by experiencing the outdoor thrill. Following the beginning of a new week, fans were privileged to see a rare snap of his daughter, Royalty Brown, mother, Joyce Hawkins, and baby mama, Nia Guzman, bonding.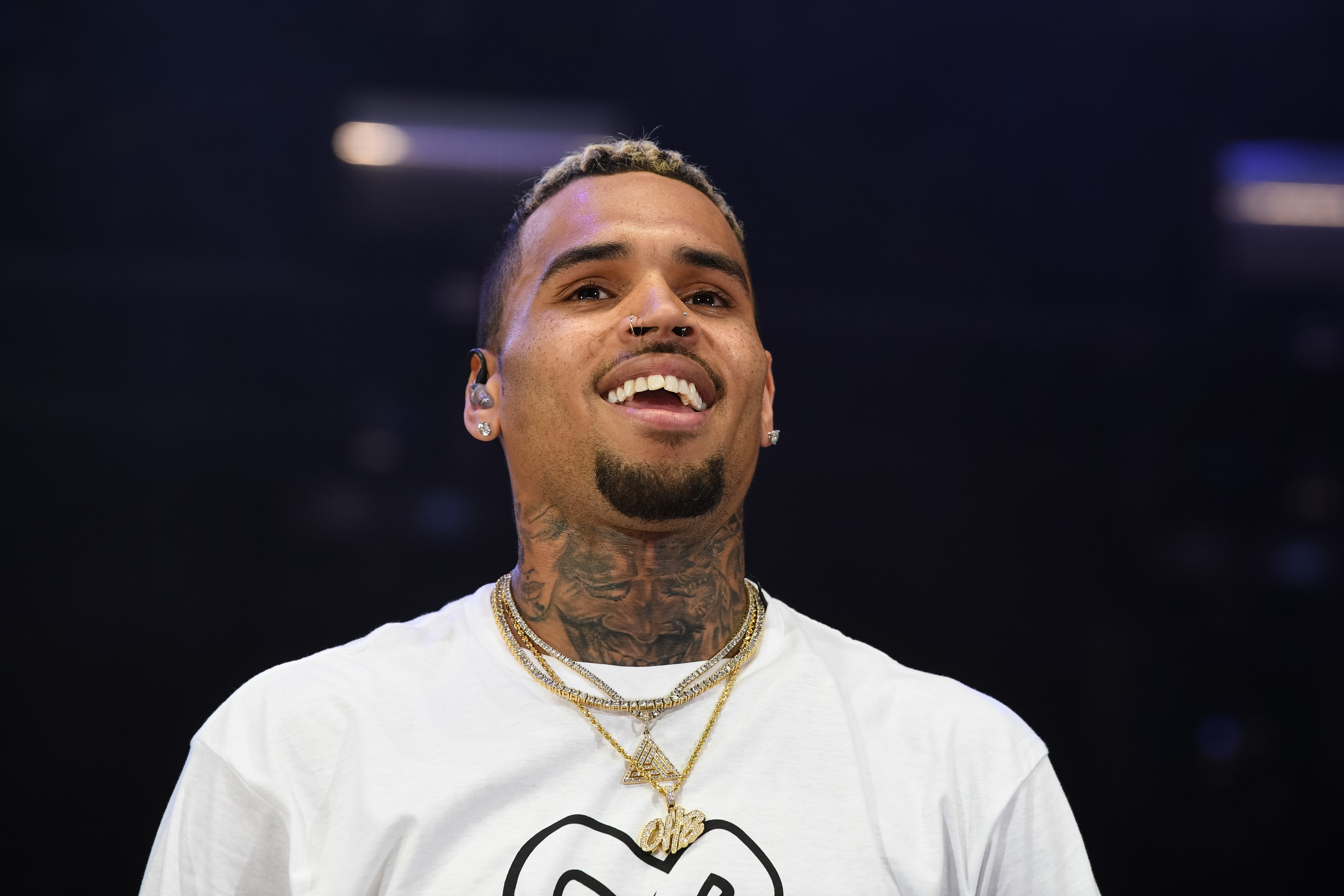 The girls twinned in matching rabbit ears headbands and posed closely. Hawkins donned a lacy attire covering her entire body, while Guzman dressed in a one-piece off-shoulder LV design swimsuit.
Apart from their lovely smiles and matching head accessories, they all looked like one big happy family, as the older women rested their hands on Royalty, who posed in their middle. Hawkins shared the admirable shot on her Instagram with the caption:
"FUN FUN DAY!!! LOVE YOU GUYS."
Fans found it hard to pinpoint Chris's mom; they confessed that she looked ageless and as young as Guzman. Some added that it was impossible to believe that she gave birth to the singer.
This love overflow was reciprocated by Royalty, who has an Instagram page run by her mom. She uploaded the same image on her page affirming that theirs is one happy family. 
That was not all; fans could see that the youngster, a spitting image of her father, shares a resemblance to grandma as she stood close to her. The accompanying caption read:
"On a Monday...we turn up!"
GRANDMA DUTIES
Before now, grandma Hawkins has been open to dispensing her duties with love and support for her grandkids. Chris shares a daughter, Royalty, with Guzman, and a son, Aeko Catori, with a former lover, Ammika Harris.
Despite the peculiar circumstances of their births, the singer's mom embraces the tiny minions and often spends time with them.
When Royalty was born in 2014, Hawkins was overjoyed at the new grandma status and began posting photos; a gesture that is often repeated to this day.
When her second grandson entered the world, the proud grandma shared her time between the siblings. Although she does not get to see Aeko often, as he resides in Europe, Hawkins makes sure to upload photos and praise the youngster often.
MOTHER & SON'S UNIQUE BOND
Both mother and son have an exceptional relationship. However, since Chris ventured into the music industry, his mom has been looking over his shoulders.
They have survived through the darkest moments— the Rihanna assault case of 2009 that nearly caused him a thriving career, the 2013 arrest, and the numerous feuds with other celebrities in the industry.
The singer has been in and out of courts several times, and Hawkins has never been absent from his side. She attends every court proceeding and ensures to maintain silence when it comes to speaking about it.
The mother of one often spends time with her son and is a stone throw from his luxurious LA residence. Amid pursuing a great relationship with her son, grandkids, and even baby mamas, she also takes her time to look good!
Last year, she stormed the internet with a selfie that showed her youthfulness, leaving fans to gush on the timeless beauty. However, some commented that Hawkins might have gone under the knife.
MEET THE BROWNS
Chris's genes are super strong as his kids look exactly like him. More than once, they have been referred to as his twin. Like his mother, the singer has tremendous love for the pair.
He even co-parents lovingly with their mothers. During Royalty's 6th birthday celebration, her parents hosted a spectacular luxury birthday bash and posed with the celebrant before sharing the moments online.
Aeko just like his sister frequently experiences fatherly love and family bonding time. In addition to this, his parents often team up for special outings where they display lots of affection towards one another. Chris does have an amazing bunch around him!