Rare Photo of Keyshia Ka'oir's Daughter Dior Donning Sheer Bejeweled Jumpsuit Has Fans Captivated
Keyshia Ka'oir posted a rare sighting of her daughter on Instagram recently, and fans are in awe. The model and her family celebrated her mother's birthday, and all looked stunning in their evening wear. 
It is a rarely known fact that Keyshia Ka'oir has children besides her baby boy with Gucci Mane. However, the Jamaican beauty seldomly mentions or posts anything about the children on social media. 
It hasn't been until recently that fans are finally getting a glimpse of Keyshia's older children on her Instagram. Consequently, fans of the model can't help but gush at the slightest peek of her stunning children.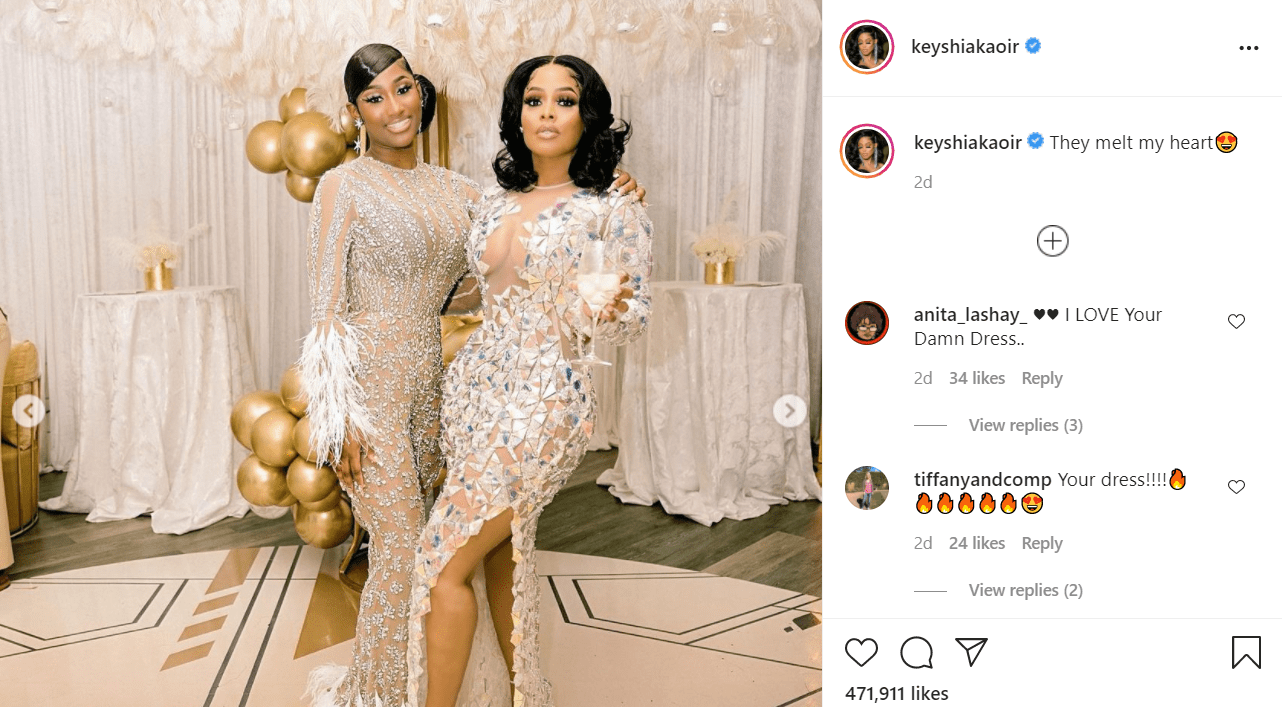 Fans couldn't help but notice how stylish Ka'oir's daughter, Dior looked in the image posted on Instagram. The teenager wore a crystal and feather embellished jumpsuit that was surely approved by her fashionably flashy mom. 
Dior's sleek ponytail hairstyle gave fans a clear view of her gorgeous face and brilliant drop earrings. Her elegant ensemble and flawless makeup look proved that Dior took a few notes from her mother. 

Ka'oir is a Jamaican-born model who moved to the US a couple of years after her father was murdered. After graduating college in 2009, Ka'oir moved to South Beach, Miami, to pursue her modeling career.
The model booked a couple of gigs as a video vixen and even appeared on Timbaland's "Say Something" music video. She soon saw the exposure as an opportunity to grow her social media following and brand. 
Ka'oir's husband Gucci Mane spotted the model on an XXL Eye Candy of The Month column and cast her in a video. When the two met on the set, it was love at first sight for Gucci Mane, and the rest is relationship goals history.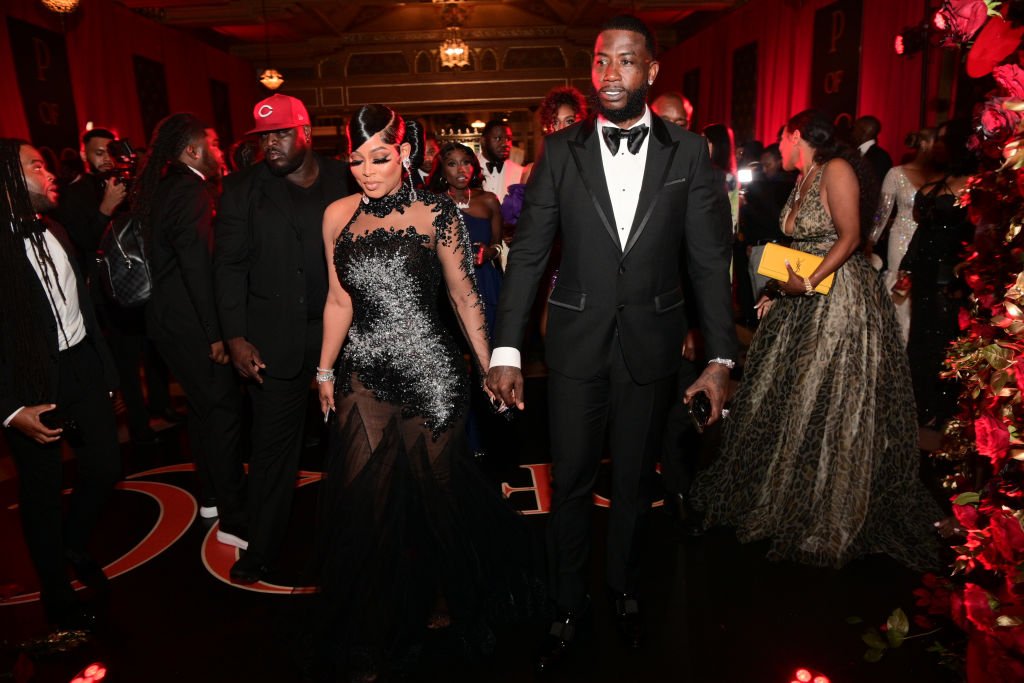 Ka'oir and her rapper husband married in 2017 and had a star-studded ceremony that attracted tons of media attention. Unfortunately, the publicity soon turned sour with rumors claiming that Ka'oir had secret children in Jamaica. 
The newlywed addressed the rumors that started because viewers didn't spot the children at the publicized wedding. She first clarified that she does, in fact, have older children and that they were all at the ceremony. 
Ka'oir then touched on why she is reluctant to share images of her older children on her social media. Many rumors plague her relationship, so omitting may be the best, as she explains in the interview: 
"It's a situation where I am proud to be a mother, but, at the same time, I need it to be private, I don't want them in the limelight. I don't want them to be on social media."
Although Ka'oir does not regularly share images of her children, she still celebrates their milestones online. Last year, she shared pictures from Dior's birthday party to celebrate her birthday on social media. 
She also shared a video of her other daughter, Sade, on her birthday last year. The doting mother gifted her daughter a luxurious Lamborghini truck and documented her reaction to the present for her fans to see.
Today, Ka'oir is a mother of four since welcoming her baby boy Ice last winter. Her husband announced the baby's birth, weight, and name on an Instagram post but only shared a picture from Ka'oir's pregnancy shoot. 
Unlike the other children, Ka'oir and her husband seem to be more comfortable sharing images of their baby. Baby Ice even has his own certified Instagram page managed by Ka'oir and Gucci Mane themselves.
Perhaps the hip-hop couple has a better handle on life in the public eye after sharing so much over the years. Fortunately, that means fans may get an even closer glimpse at the family as baby Ice grows.