Daily Joke: Man Hires Detective as He Fears His Wife Is Cheating On Him
Today's joke is about a man who became suspicious of his wife's activities, fearing that she might be having an affair. He was ready to take all possible measures to find out the truth, but what he discovered, in the end, shocked him to the core. 
Marriage is a beautiful phenomenon, and every day is full of brand new surprises. However, these unexpected gifts can be good and bad, depending on the circumstances and the people involved. The man in this joke experienced something peculiar and hilarious simultaneously.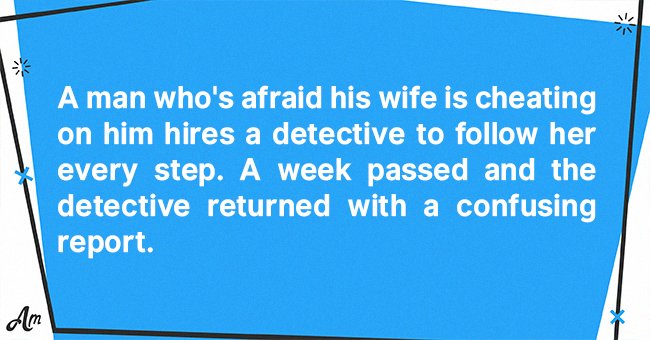 Mr. Smith became doubtful of his wife, thinking that she might be having an extra-marital affair. He was determined to uncover the real story, so he sought help from a private investigator and asked him to keep tabs on her for one week. 
The private investigator followed Mr. Smith's wife for a week and came back to report the results. He told Mr. Smith that he had come bearing good news and bad news. Starting with the good news, the detective informed him that his wife wasn't cheating on him at all. 
Upon hearing these words, Mr. Smith heaved a sigh of relief, but it soon dawned upon him that he was yet to listen to the bad news. He became a little nervous and asked the investigator to proceed with the bad news. 
The detective seemed a little uncomfortable as he shared the bad news: "This is a bit weird, but I managed to get a piece of her hair. I ran a DNA test, and it appears she is actually your mother." 
As soon as Mr. Smith heard the investigator's response, he was utterly confused, but he managed to formulate an answer and said: "Which Mrs. Smith did you investigate?" 
A HUSBAND COMES HOME AND ASKS HIS WIFE FOR A DRINK
Here's another joke about a husband who came home and asked his wife to bring him a beer. He beckoned: "Quick!! Get me a beer before it starts." The wife quickly went and brought him the beer. After gulping the drink, the husband demanded another beer. 
The wife once again fulfilled her husband's request and fetched him a beer. After downing the drink, the husband demanded another one: "Quick!!! Get me another beer before it starts." The wife had had enough of his orders and replied angrily: "If you want another beer, you lazy, get your fat ass up and get it yourself!" 
Upon hearing his wife's response, the husband could only manage a soft murmur: "Oh no!....it started."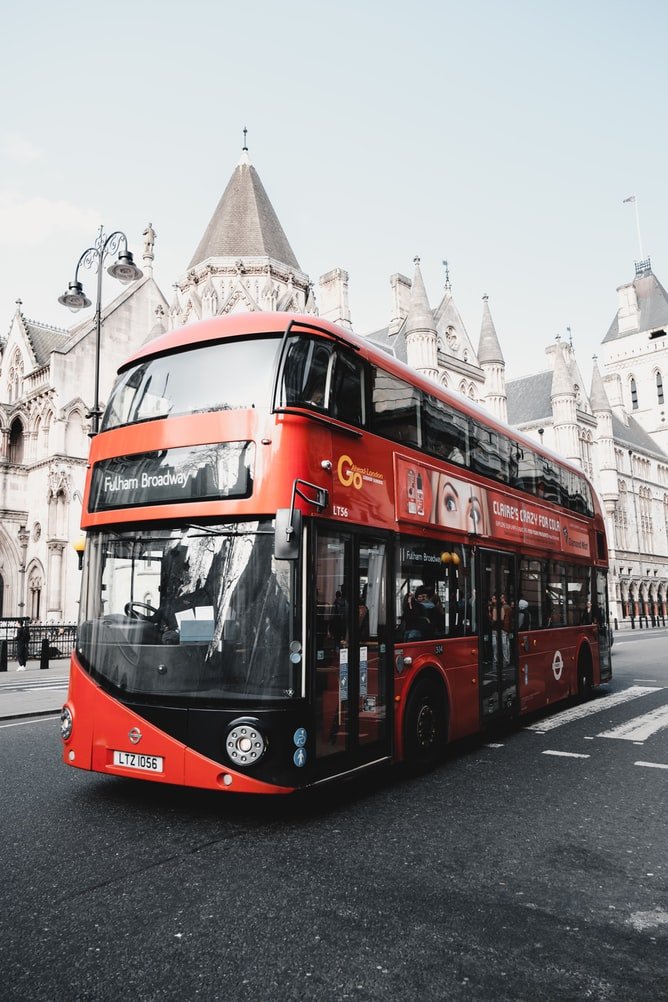 TWO MEN ARE TRAVELING TOGETHER IN A BUS
In another joke, two men were traveling together in a bus when one took out a picture of his wife. He then addressed the guy sitting next to him and asked: "Ain't she beautiful?" The man looked at the picture and responded, "If you think she's beautiful, you should see my wife." 
The first guy was a little surprised to hear such a response, so he eagerly asked the man if his wife was a stunner as well. To this, the man replied, " No, she's an optician." 
If you want to enjoy more laugh-worthy moments, check out this other joke about a pregnant woman who sues a man for laughing on the bus.