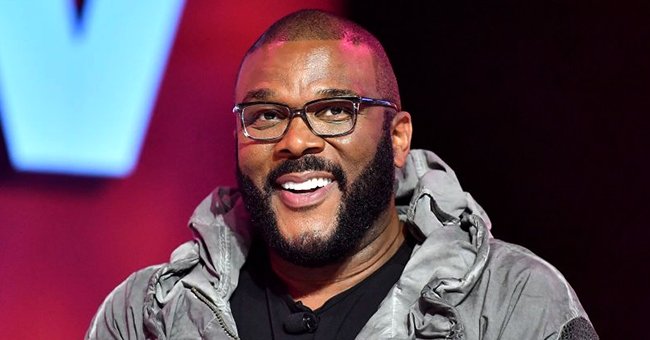 Getty Images
Mother of Tyler Perry's Son Gelila Bekele Stuns in Sheer Black Dress on Red Carpet in TBT Photo
Gelila Bekele, the former lover of filmmaker Tyler Perry and mother to his only son, dazzled fans with a throwback image of her rocking a sheer black dress while posing on the red carpet.
Tyler Perry's former lover Gelila Bekele is as successful as the prolific filmmaker. She is a model, philanthropist, producer, and mother.
Bekele lives under the radar but sometimes connects with her fans via her social media platform. A few hours ago, the model shared a throwback snap where she was stunned in a long sheer black dress designed by Giorgio Armani.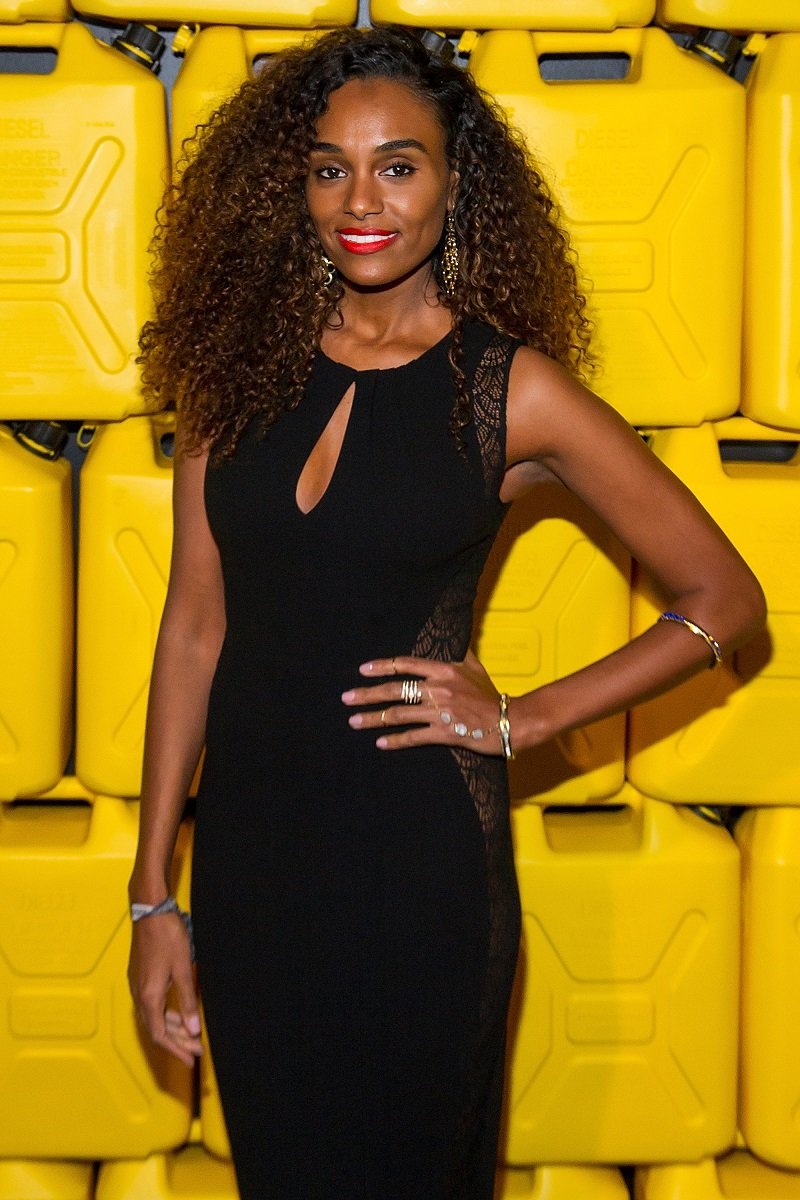 Gelila Bekele in the Brooklyn borough of New York City on December 16, 2013 | Photo: Getty Images
The piece was uniquely designed to be sheer, with a nude fabric lining underneath the dress. Bekele posed on the red carpet in high-heel strap shoes with comfortable platforms.
She rocked a charming smile on a nearly natural face beat that matched her voluminous curly honey and black-colored hair. Her upload was taken two years ago when she attended the Cannes Film Festival after being nominated for her production "MAi."
The model made the post in honor of the Cannes Film Festival; she congratulated the films and filmmakers nominated for the awards this year. She added:
"Feels good to have cinema back as shared experience. Definitely a new memory for me as a new filmmaker…."
Although it was an old snap and not the ideal time for a throwback since it was not a Thursday, commenters found the image appealing and commended the charming beauty.
Gelila Bekele is a young and influential woman in the entertainment industry. She was born in Ethiopia, where she lived with her grandmother, Almaz, until age 4, before moving to the city and finally out of the country.
Her success story began after she left Ethiopia for Europe. At age 19, and as a student of the University of California, Berkeley, she decided to try modeling and began her career with Ford Models NY and Ford Models, Paris.
Since then, she has worked with other big brands like Levi's, Diesel, Michael Kors, Mikimoto, H&M, Pinko, Nespresso, L'oreal, and Tory Burch.
After making her mark in the modeling industry, she extended to humanitarian works and activism, bearing in mind that she has to help young people in her birth country.
Bekele actively supported non-profit groups where funds recovered help third-world communities with safe and clean water. That is not all; she helps these communities secure other necessities and advocates for better education opportunities.
Ethiopia seems to continue to be a place of interest for her. She authored a book titled "Guzo," meaning "Journey," after traveling around the country. Guzo documented the lives of people and six rural communities in Ethiopia.
Actor and Producer Tyler Perry first set eyes on Bekele in 2007 during attendance at a Prince concert. Two years later, news of their romance reached the media.
They maintained a low-key profile; without much of their relationship issues being publicized, the duo never spoke extensively about their relationship.
Still, these two lovebirds appeared to be one of the industry's power couples, even though they decided not to get engaged or married. The long-term partners later welcomed a son, their only child, Aman, in 2014, opening a new chapter in their lives.
Perry confessed that his baby mama informed him of the pregnancy via FaceTime. Although they were in different locations, they planned to be the best parents to their baby.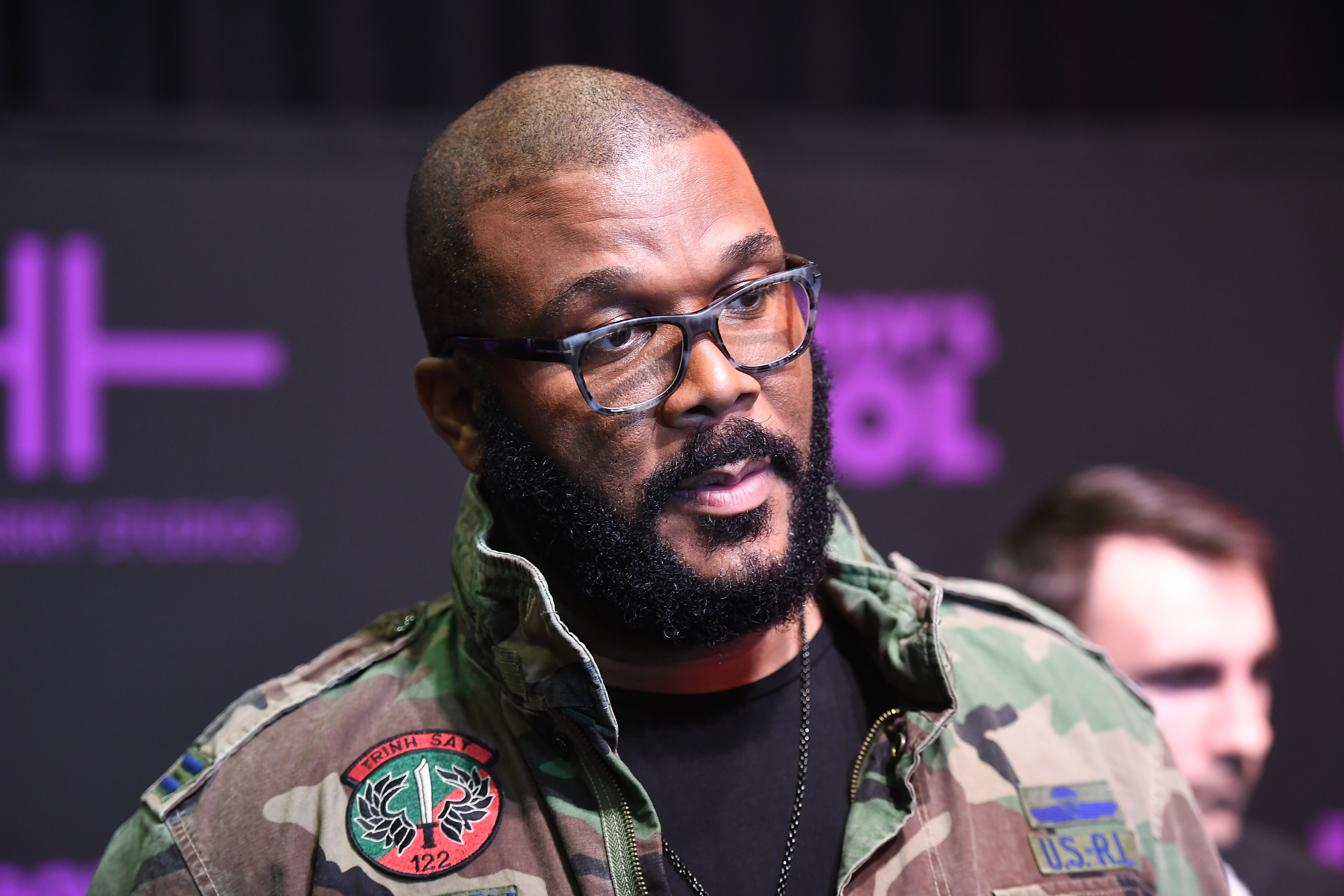 Tyler Perry attends the "Nobody's Fool" Atlanta screening at Regal Atlantic Station on November 1, 2018. | Photo: Getty Images
After Aman's birth, his parents decided to protect him from the prying eyes of the media by choosing not to post his photos. They seldom talk about him, too, with the belief that he should be shielded from the glitz, glamor, and craziness associated with their lives.
Both Perry and Bekele have always been present and hands-on for their son. Even after they split in 2020, they admitted that their son remains a priority, and they intend to keep a healthy co-parenting relationship.
When the father of one broke off his relationship status, he maintained that he was going through a midlife crisis but looked up to God and hoped for a better future.
Despite their separation, the pair are living their lives with no controversies. In fact, a source explained that they are genuinely good friends and that the split was amicable.
Please fill in your e-mail so we can share with you our top stories!