Tyler Perry's Ex-girlfriend Gelila Bekele Stuns in a Green Silk Dress during a Photoshoot
Model and filmmaker Gelila Bekele displayed her one-of-a-kind beauty in a photo of herself rocking a green silk dress. Check out her breathtaking snaps.
Media mogul Tyler Perry's ex-girlfriend Gelila Bekele looked fabulous in a set of pictures from a recent photoshoot with New York-based photographer Yulia Nar.
Bekele struck a sensual pose in the photos, two of which were set in black and white. She served a sultry expression while clad in a green silk dress.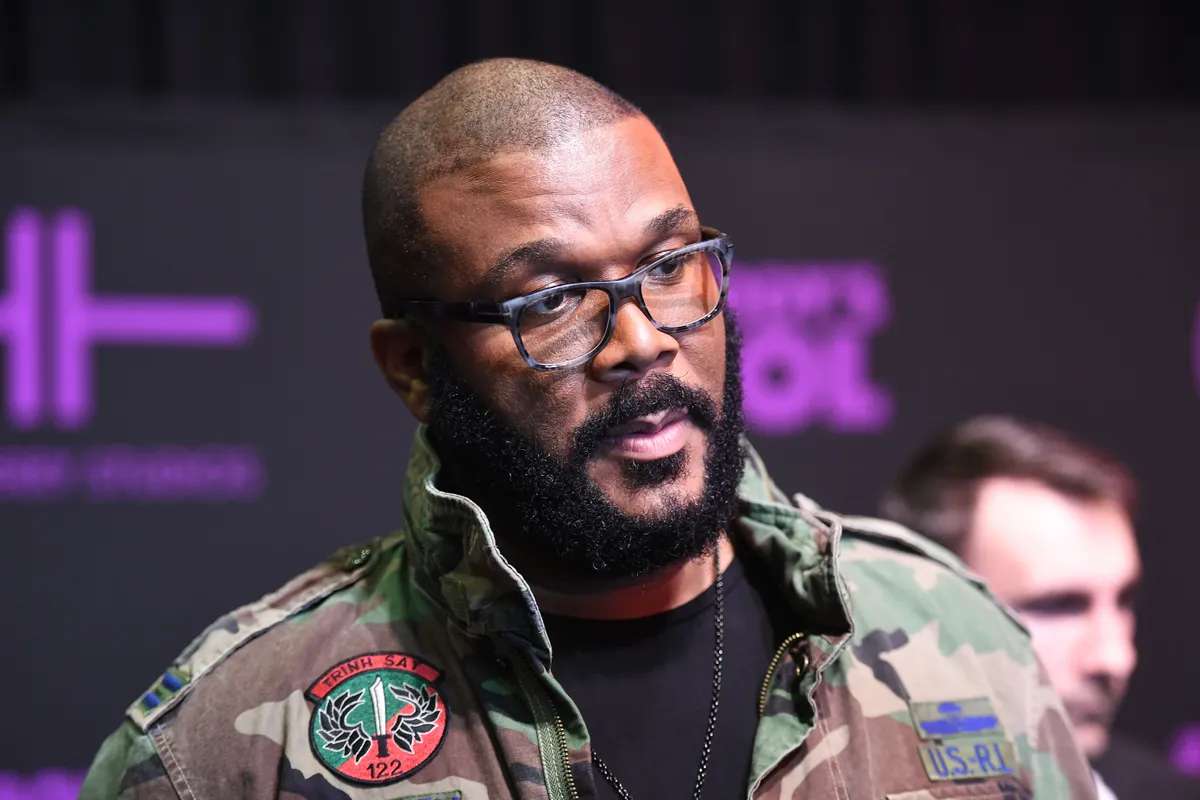 The American-Ethiopian model did not wear any accessories, allowing her bare beauty to shine through and displaying her curls in all their glory while posing sideways.
She oozed with sensuality in her dress which featured a deep cut on her back and side, revealing one flawless shoulder. Her photographer captioned the snaps:
"It's a great pleasure to know and work with this girl… you make world a better place [sic]."
Nar branded Bekele a model, activist, and photographer. True enough, the 34-year-old beauty is not only busy with fashion campaigns; she is also preoccupied with advocating for women and children's rights.
Both Bekele and Perry are known for rallying behind social causes.
Her activism resonates in her projects as a documentary filmmaker. Her works include "Mai: Life is not Honey," "Anbessa," and "Model Activists."
Besides being a model and filmmaker, Bekele is also a published author. Her book, "Guzo," published in 2018, documents the daily lives of six Ethiopian tribes. Born in Ethiopia, she has shown pride in her heritage through her various works.
Bekele has appeared in several fashion and beauty campaigns as a model, including for L'Oréal, Levi's, Michael Kors, Pantene, Diesel, Tory Burch, and H&M, among others.
She rose to fame in the modeling world after being discovered by an advertising art director while studying at UC Berkeley in California. She went on to work under Ford Models New York and Ford Models Paris.
A few months ago, the multi-hyphenate made headlines after calling it quits with Hollywood tycoon Tyler Perry, with whom she shares a son, Aman Tyler, 5.
The 51-year-old producer who met Bekele at a Prince concert in 2007 announced their split in December 2020, stating he was single and embarking on a new chapter in his life.
Like Bekele, Perry is also known for rallying behind social causes. He has been vocal against racism in America, particularly in the wake of the protests sparked by police violence towards the Black community.
He is also widely admired for his philanthropic activities, including the time he gave away 5,000 meals to Atlanta families during the Thanksgiving celebration amidst the pandemic.