Jeremy Suarez AKA Jordan in 'Bernie Mac Show' Turns 31 — Check Out Loving Birthday Wishes from His Co-stars
Jeremy Suarez, one of the child actors on "The Bernie Mac Show," recently celebrated his 31st birthday. His on-screen sisters wished him well on his special day. Take a look at their sweet birthday posts.
Former actor Jeremy Suarez, best known for portraying Jordan Thomkins on the hit television series "The Bernie Mac Show" in 2001, is all grown up. He recently celebrated his 31st birthday. 
On the actor's special day, his on-screen sisters Camille Winbush and Dee Dee Davis shared touching tributes for him on Instagram. Like him, both actresses were famous for their unforgettable roles on the show.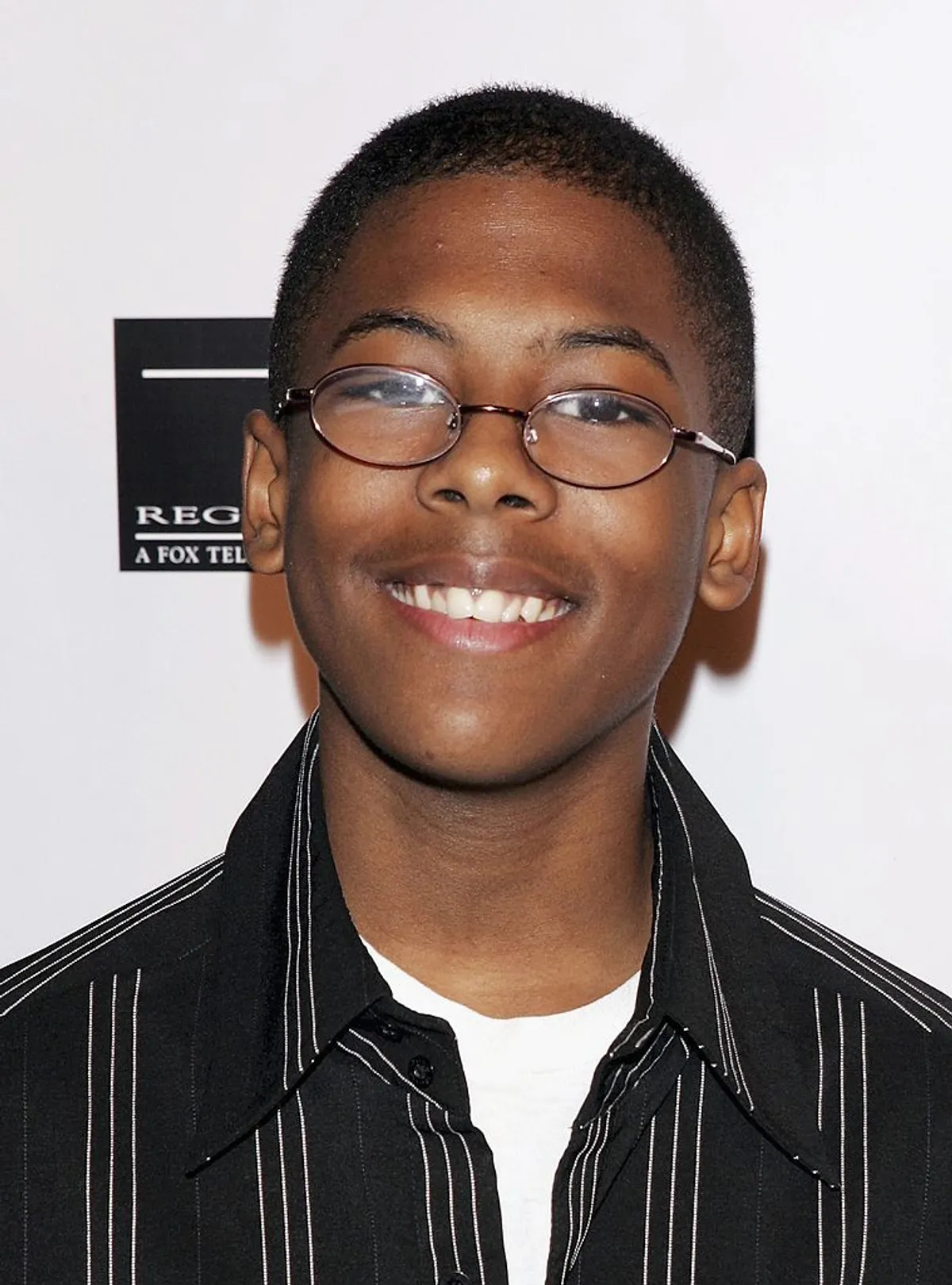 Davis, who played Bryana "Baby Girl" Thomkins on the series, shared a photo of Suarez standing beside an old school-themed exhibit area and wearing a printed black shirt and jeans. Davis wrote in the caption:
"Happy birthday J hope you enjoy your day love you [I] mean it.[sic]"
Meanwhile, Winbush, who portrayed Vanessa Thomkins, penned, "Love you, little bro," and attached a group picture with the birthday boy wearing a crown with "HBD" on it. 
Suarez and his former co-stars were able to meet in a sweet reunion in 2019. He even posted a photo on Instagram, making many fans feel nostalgic about their on-screen chemistry.
After six months of being jobless, he blamed himself, thinking he was not talented enough. 
Some fans were happy that Suarez was able to catch up with his co-stars. Winbush remains active in the entertainment industry, while Davis left her acting career and is now a mother of two children.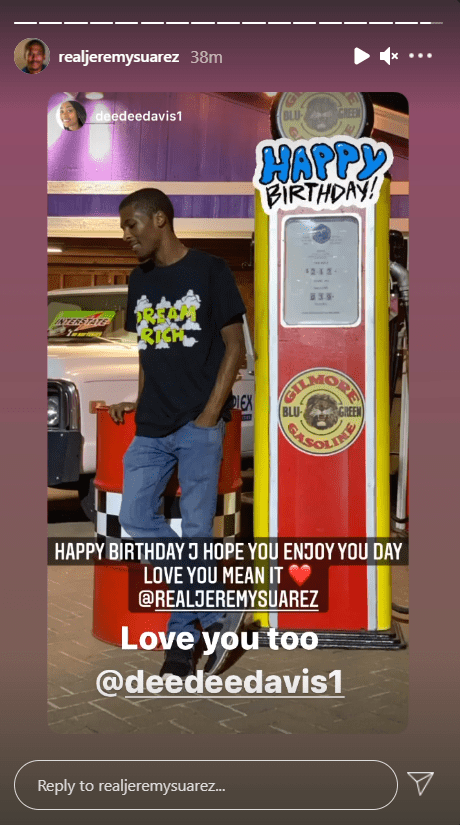 In addition to Winbush and Davis's greetings, another TV actress sent her well-wishes for Suarez. Ashley Monique Clark posted a close-up snap of the former TV actor dressed in a blue suit.
With a clean-shaven haircut, Suarez looked dapper and sharp in the picture. "We had so much fun celebrating with you! Keep the party going," wrote the 32-year-old actress.
Suarez first started acting on the 1996 movie "Jerry Maguire." The Burbank, California native starred alongside  Hollywood heavyweights Tom Cruise, Cuba Gooding Jr., and Renée  Zellweger.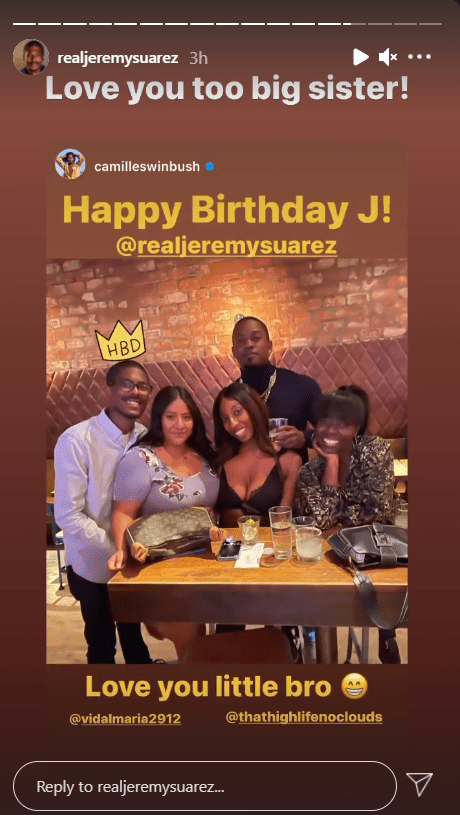 On "The Bernie Mac Show", he gained more popularity while playing the role of Jordan, one of the well-loved characters next to the late actor Bernie Mac.
After the critically acclaimed sitcom ended in 2006, Suarez gained more movie projects. His acting credits include the 2003 "Brother Bear" and 2014 "Angry Video Game Nerd: The Movie."
However, Suarez seemed to have disappeared from the limelight in later years. He recently revealed the reason behind his absence from the Hollywood spotlight.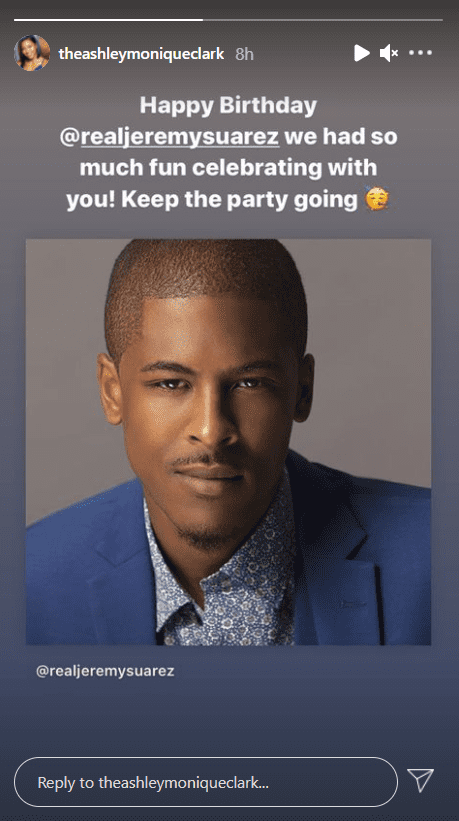 Suarez explained he had a hard time landing roles because he was an underaged actor. He said some TV networks preferred to work with actors who are of legal age.
Because he was a child, he didn't understand the business side of acting. After six months of being jobless, he blamed himself, thinking he was not talented enough. 
Suarez changed his focus. Instead of chasing fame, the once-celebrated actor decided to live a private life and took a job he described as "normal," far from what he was used to doing. 
Taking a job in construction enabled him to start fresh, and said that the new experience has made him stronger. Adding color to his life is his happy marriage to his wife, Maria Suarez, with whom he tied the knot in 2017.