Naomi Osaka Announces She's Now a 'Mother' after Welcoming New Family Member — See Her Post
Tennis superstar Naomi Osaka announced she is officially a "mother," and her little one already captured everyone's heart. Check out the star athlete's surprising post.
After several weeks of silence, Japanese-Haitian tennis star Naomi Osaka recently returned to social media with a piece of delightful news to her fans. 
She posted five pictures and two clips on Instagram, showing what kept her busy while spending time offline. "I'm a mother, no drama," Osaka wrote as she introduced to her 2.5 million followers her new "child."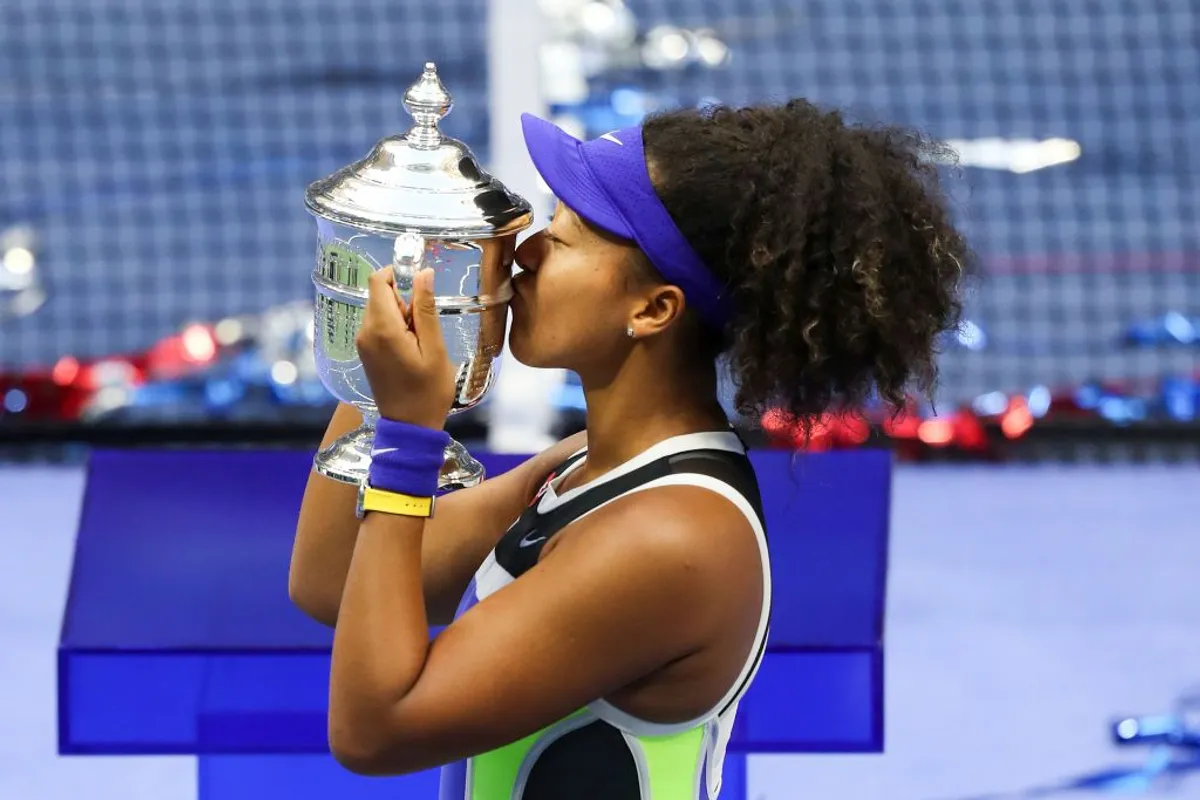 A  fan quickly congratulated Osaka on the latest addition to her family: a cream-colored French bulldog named Butta. Many fans have fallen in love with the adorable puppy. Another fan gushed:
"OMG! That face! So cute."
The photos showed the 23-year-old tennis icon sporting beautiful braids, smiling, and cuddling her puppy. Butta looked relaxed and appeared to be enjoying the moment.
Some snaps showed Butta sleeping on Osaka's lap as the latter watched TV. Besides sleeping, the dreamy puppy was also pictured peacefully lounging with her fur-mom by the poolside.
Osaka's charming pet also appeared to like car rides and the tennis champion's fitness routines. A clip showed Butta eyeing Osaka while she was exercising on a treadmill.
The post amassed more than 400,000 likes. Like the rest of the admiring fans, tennis legend Venus Williams was not spared from Butta's charm, writing, "Awww!!! Perfect together."
A few weeks before introducing Butta to her millions of Instagram fans, Osaka withdrew from Roland Garros, also known as the French Open. Her exit from the tournament in June ignited public reactions.
After refusing to be interviewed for a month, Osaka agreed to a Zoom interview recently.
Osaka's exit started when she announced she would not grant media interviews, explaining that she protected her mental health. She revealed she had suffered bouts of depression since 2018.
Osaka's decision did not sit well with the French Open organizers, who require tennis athletes to do press interviews after the game. However, Osaka did an on-the-court interview.
After that, the four-time Grand Slam champion skipped the post-tournament media interview, a practice she described as harmful to tennis athletes' mental health.
The French Open organizers fined Osaka $15,000 for violating that tournament rule on media interviews. To improve the tournament, they also addressed the need for engagement from their players.
They also highlighted that their resources are all focused on athletes' well-being. Although she was forced to pay the fine, Osaka hoped the money would go to a mental health charity.
After quitting the French Open, Osaka also skipped the Wimbledon tournament. While she missed the game, the tennis pro said she would be back for the Tokyo Olympics, where she will play for Japan.
She said she has big dreams for Japan, and it would mean the world to her to bring home gold for her home country. It will be her opportunity to make the country proud.
After refusing to be interviewed for a month, Osaka agreed to a Zoom interview recently. She expressed her thoughts about police brutality in the U.S.
She opened up about the Minneapolis protests over George Floyd's death last year, saying it was an "eye-opener." The social event deeply moved the athlete-activist.
As a result, Osaka has become more outspoken. During the 2020 U.S. Open, she wore protective face masks printed with the names of Black victims of police violence. 
The Associated Press named her Female Athlete of the Year in 2020 because of her social activism. More recently, Osaka will star in a three-part docuseries on Netflix that will first air on July 16.