Daily Joke: Three Brothers Aged 92, 94, 96, and with Bad Memory Live In the Same House
Today's jokes are about a few older gentlemen, including three brothers over the age of 90 who were very forgetful and a Navajo elder who had a message sent to the moon. 
THE FORGETFUL BROTHERS
Three brothers aged 92, 94, and 96 all lived in the same house. One day, the 96-year-old was running a bath, and as he put his foot in the water, he forgot what he was doing. 
So he yelled to his brothers, "Was I getting in or out of the bath?" The 94-year-old responded, "Hmm, I am not sure. I will come up there and help." But as he was climbing up the stairs, he lost his train of thought.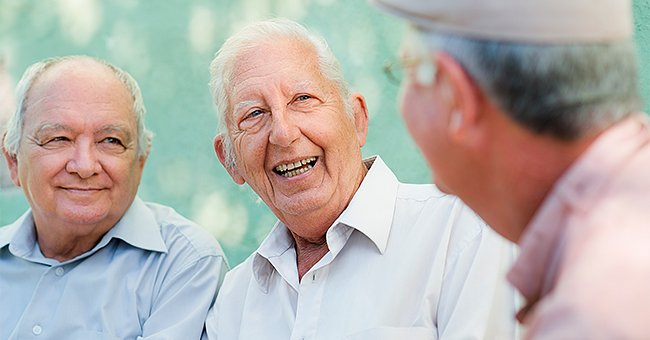 So he yelled, "Was I coming up or going down the chairs?" The 92-year-old was sitting by a wooden kitchen table as he listened to his two brothers. He said to himself, "Gosh, I hope I never get as forgetful as them."
He then knocked on the wooden table for good luck and said, "I will come up and help you both after I check who is at the door."
A MESSAGE TO THE MOON
NASA was preparing for an Apollo project. Some of the training took place on a Navajo reservation. One day, a Navajo elder and his son were herding cattle when they came across NASA crew members training. 
The son asked his father, "What are these guys in big suits doing?" A crew member explained to the father and son that they were training for a trip to the moon. The Navajo members were very intrigued. 
The elder asked if he could record a message for the astronauts to take to the moon. The NASA crew members thought it would make for a great PR moment, so they recorded the elder's message. 
The NASA PR people then asked the son to translate the message, but he refused. They then went to the local Navajo village and played the video to the tribe's people. Everyone laughed but refused to translate the message. 
Finally, NASA called in a translator who explained what the elder had said. The translation was, "Watch out for these guys. They have come to steal your land."