Daily Joke: Husband Didn't Want His Wife to Notice That He Came Home Very Late
Flynn came home totally drunk, and he tried avoiding a confrontation with his wife who was already in bed. He devised a means to enter the house unnoticed.
Flynn had a great night out with Paddy. However, there was one problem. He had indulged in heavy drinking and could barely navigate. He also did not want his wife, Mary, to know this.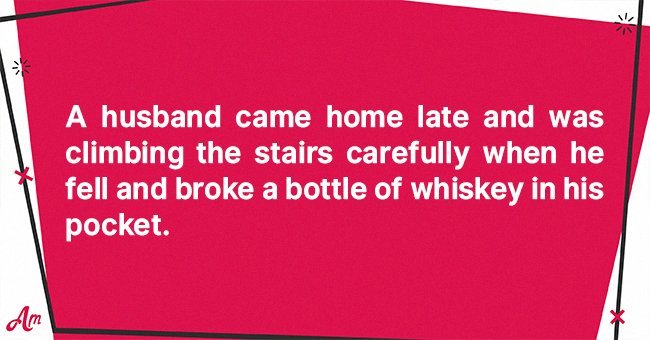 After leaving the bar, he got home and quietly opened the door, making sure to be as discreet as possible. He staggered up the stairs, all the while treading softly.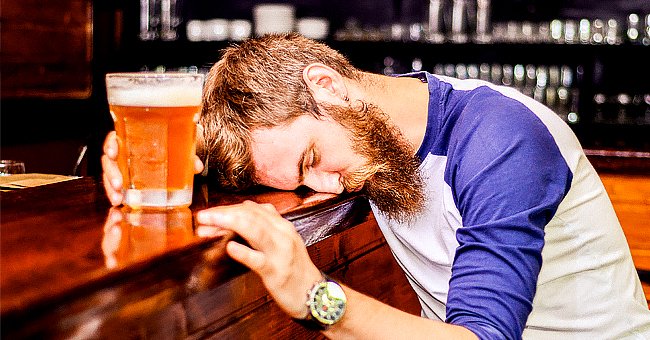 However, things didn't go as planned as he missed a step and toppled over the banister. He landed on his butt, and there was a bottle of whiskey in his back pocket.
The bottle shattered, and he even felt more excruciating pain on his backside. He made sure not to make a sound as he got up in pain and shuffled to the bathroom.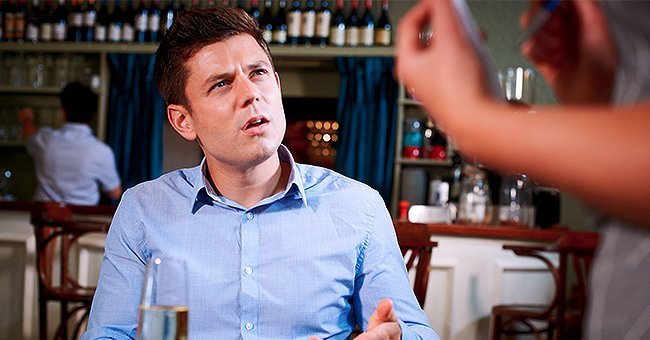 Flynn pulled off his trousers and briefs with his bare backside turned to the bathroom mirrors. He saw that his butt was bloodied with cuts from the bottles and quickly cleaned up.
He took a plaster from the shelves, and while staring at the mirror, he applied the bandage to his injured backside. By the time he was done, Flynn had used up almost all the plasters.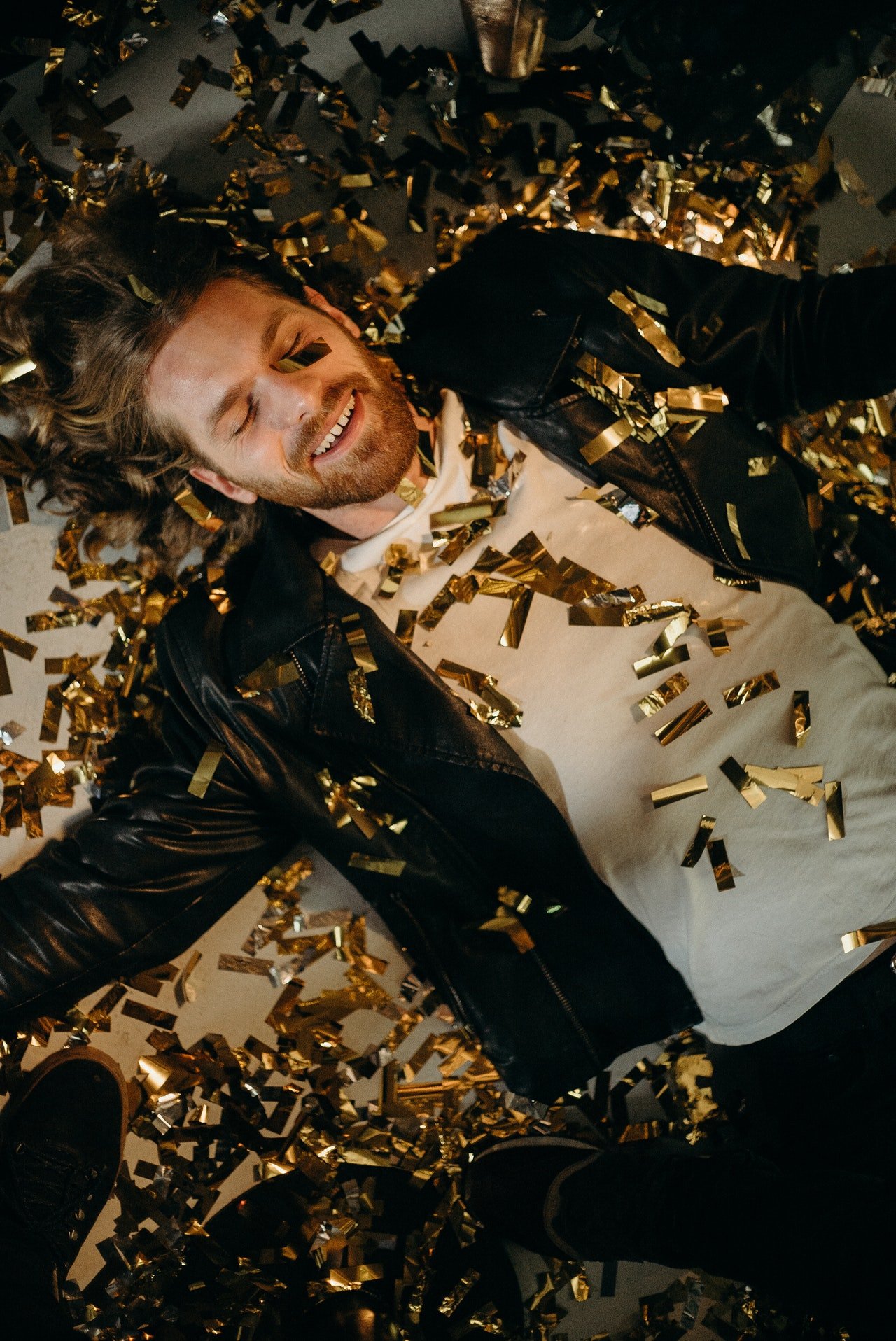 Next up, he climbed up his room, noticed his wife was fast asleep, and gently mounted the bed. The following day Flynn was feeling bad from the heavy drinking and injuries. 
He opened his eyes and saw his wife by the doorway with her hands folded. She knew he had been drunk, but Flynn denied it, asking her why she would say such a thing.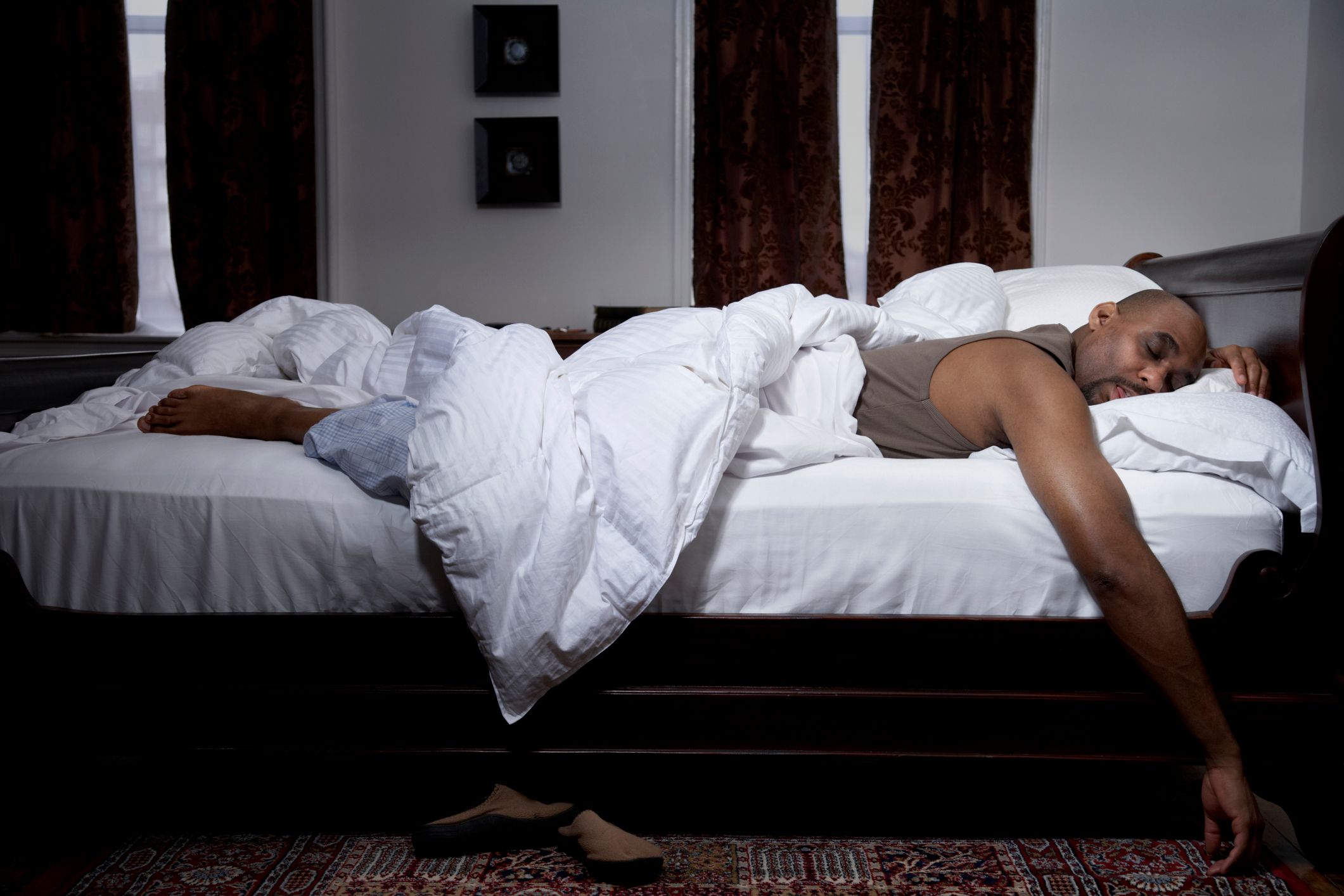 Mary replied: "Well, it could be the front door left open, the broken glass at the bottom of the stairs, the drops of blood trailing through the house. It could be the bloodshot eyes, but mostly... it's all those plasters stuck on the hall mirror."
THE CHEAT AND THE DRUNK
A woman was in bed with another man when she heard the lock of the door turn, and she knew it could be no one but her husband. She also knew he would be drunk.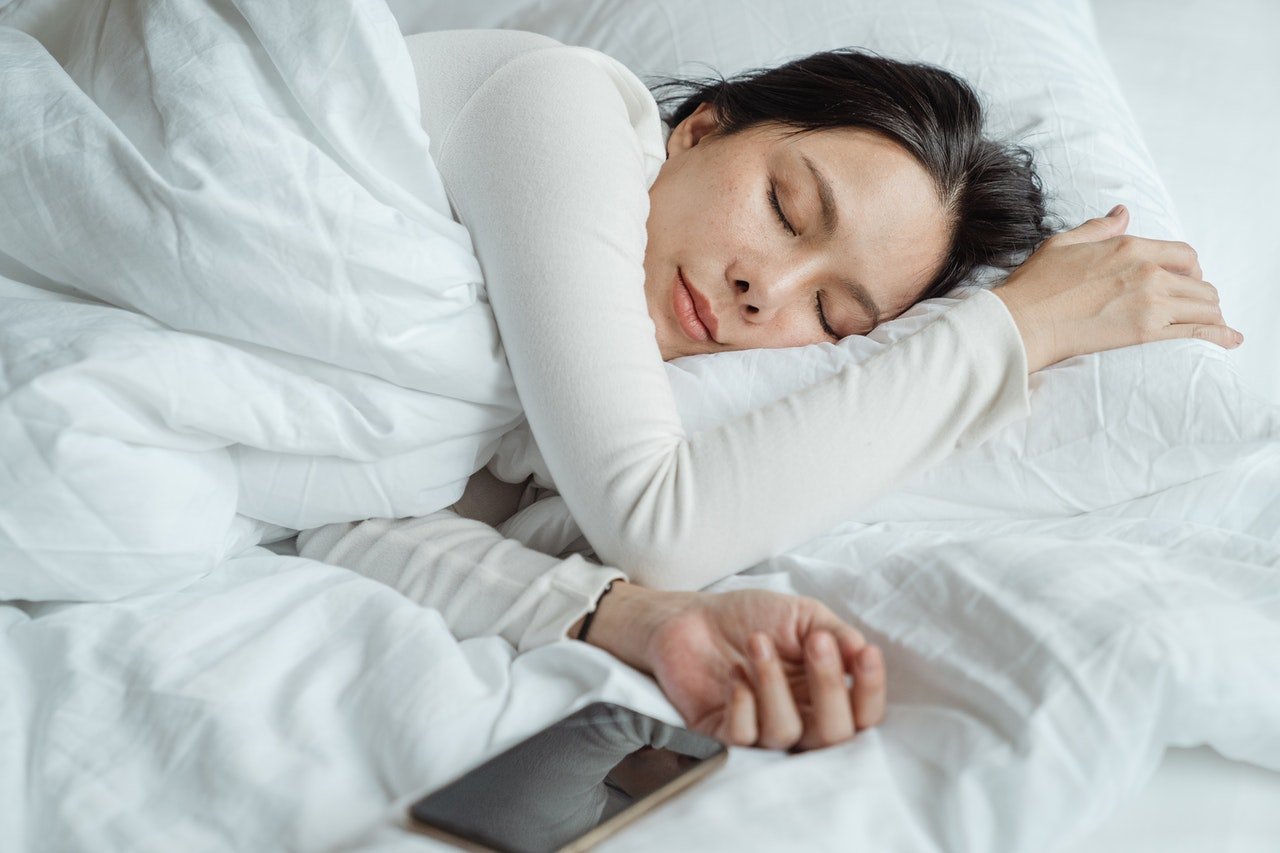 She immediately told her lover to run under the covers because her husband would not notice there was another person in bed. The lover did as told, and true to her words, her husband was drunk. 
He was also oblivious to what was going on. However, as he climbed into bed, he noticed there were six pairs of legs and called her attention to it.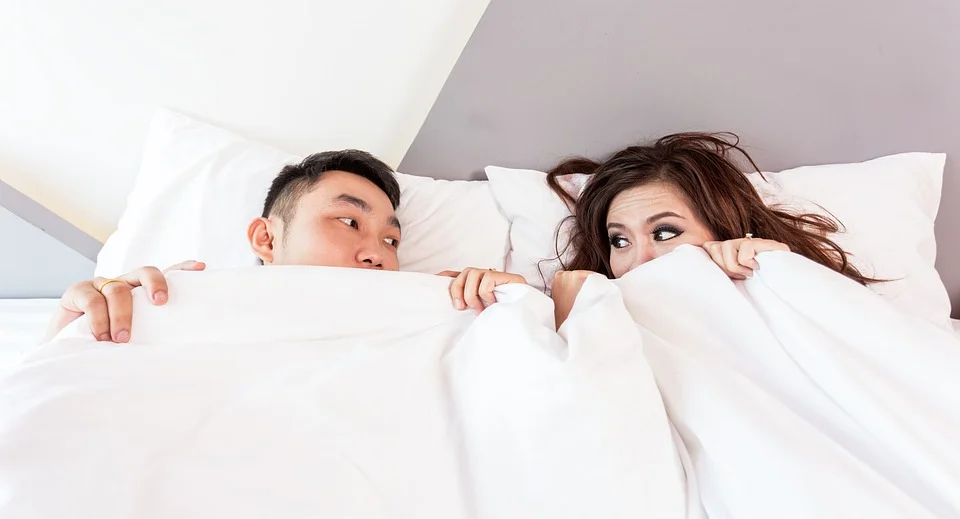 The wife told him there was no such thing. To prove this, she asked him to get out of bed and check again. "You can see better from over there," she added.  
He did as told and instead of six legs, he saw four. The man then said to his wife: "One, two, three, four. You're right, you know."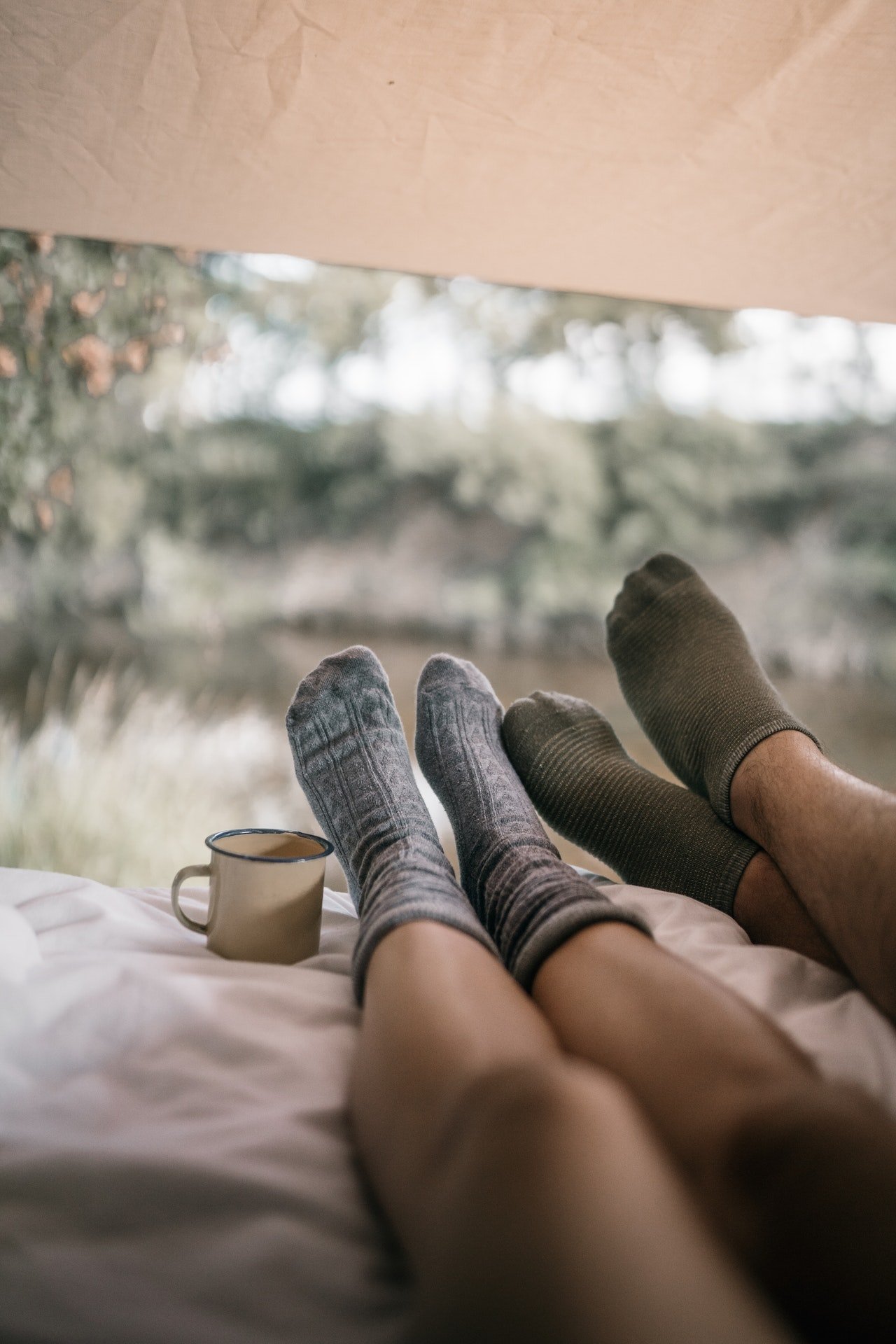 Enjoyed the two jokes? Here is another interesting joke about a man who decides to leave work early and go to a bar.
Source: Smilezilla.com, Jokes4us.com