Hollywood Life: Gwen Stefani & Blake Shelton Discuss Having a Baby Together to Grow Their Family
Country music icons Gwen Stefani and Blake Shelton officially said their vows and started their happy ever after. Now, however, the pair are reportedly ready to expand their family.
Gwen Stefani and her husband Blake Shelton tied the knot earlier this month. Now that the couple is enjoying married life, sources have confirmed that they are ready for the next phase.
Reports show that Shelton and Stefani are planning to expand their family. The "The Voice" judges are said to have discussed many things concerning her marriage, and having a baby is one of them.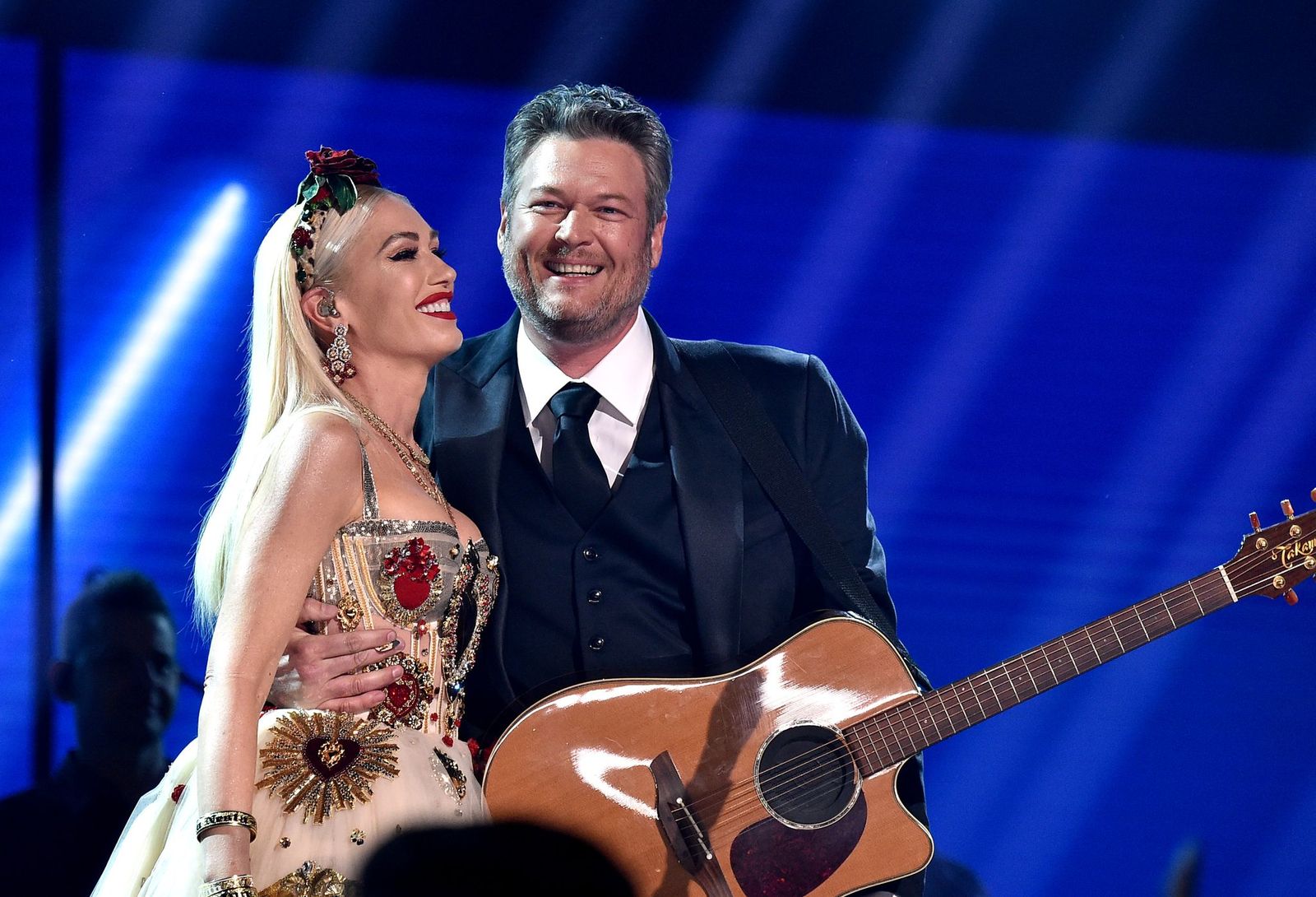 INSIDE THE COUPLE'S PLANS
An insider relayed that Stefani has been vocal about wanting a daughter. She is the mom of three sons, Apollo, Zuma, and Kingston, from her first marriage to Gavin Rossdale.
Now that she is with Shelton, Stefani desires to have a daughter. The source said that the music star loves being a mom to her sons, but she also cherishes the thought of having a daughter. 
The informer also mentioned that the "Let Me Reintroduce Myself" crooner is aware of her age factor but will not let it stop her. To this effect, the couple is also wasting no time.
When Shelton was about to propose at his Oklahoma ranch, he first got the approval of Stefani's kids.
The source noted that Stefani and Shelton have a few options about how to expand their family. In the same vein, Shelton is quite smitten by Stefani's sons but would also love to have his own child.
Stefani confirmed that her husband was a great dad in a post she shared on Father's Day. She described him as the most generous, patient, and fun-loving guy. Stefani also showed the extent of her love in the post.
MEET STEFANI'S SONS
Stefani and Gavin were married for 13 years, and in 2015, they called it quits. However, the pair remained amicable as they have focused on co-parenting and nurturing their children.
The "Bling Ring" actor and his ex-wife have combined efforts into raising their kids to their best abilities while they group in the spotlight. Stefani has also been open about learning from her children.
She once made it known that she found out about her dyslexia through her boys. The trio had difficulty reading, and Stefani discovered that she had the same struggles as well. 
The "Sweet Escape" singer's oldest son is Kingston, born in 2006. The teenager is becoming aligned with the fashion world. As of 2012, he was on GQ's 30 under 30 most stylish men in Hollywood. 
Zuma is the middle child born in 2008. The youngster has his parents' knack for fashion, and like his older brother, he loves outdoor activities. Apollo is the youngest, and his mom adores him so much.
Stefani did not hold back her pride after she announced that her son started kindergarten. Stefani's kids adore Shelton, and according to her, he is a good and helpful dad.
The boys were quite helpful during their mom's wedding as they played a lovely part. During the ceremony, Kingston and his siblings perfectly delivered the bible reading gleaned from the book of Corinthians. 
THE ALL IN STEPDAD
The award-winning musicians have been judges on "The Voice" for some years now, and that was where they met. They started dating in 2015 following Stefani's divorce from Gavin.
Shelton has also gone through with a divorce from fellow star Miranda Lambert. He and Stefani announced their engagement in 2020 and tied the knot this year.
When Shelton was about to propose at his Oklahoma ranch, he first got the approval of Stefani's kids. A close source relayed that Stefani's kids approved of Shelton and viewed him as "a great extra dad."
Once speaking about being a stepfather, Shelton noted that it was not an easy task. He said that he drew inspiration from having a stepfather himself, which has helped him.
The "God's Country" crooner shared that he couldn't imagine his life without his stepkids. He once shared with Hoda Kotb that he now recognizes the responsibilities that came with having children.