Fantasia's Daughter Zion Rocks Daring Tight Gown with Sheer Sleeves Wearing 2 Hair Puffs, Nose Piercing & Red Lips
Fantasia Barrino's eldest daughter Zion Quari pours her unique physique into a daring tight black dress with sheer sleeves while displaying her beautifully caked face, nose piercing, and stylish hair puffs.
19-year-old Zion Quari is the first child of the "American Idol" winner and talented singer Fantasia Barrino. Like her famous mother, she is on a pathway to making an impressive success story, this time, with fashion.
Although Zion may be young, she has started building a catalog of head-turning, jaw-dropping styles via her closet selections which appear on her Instagram page.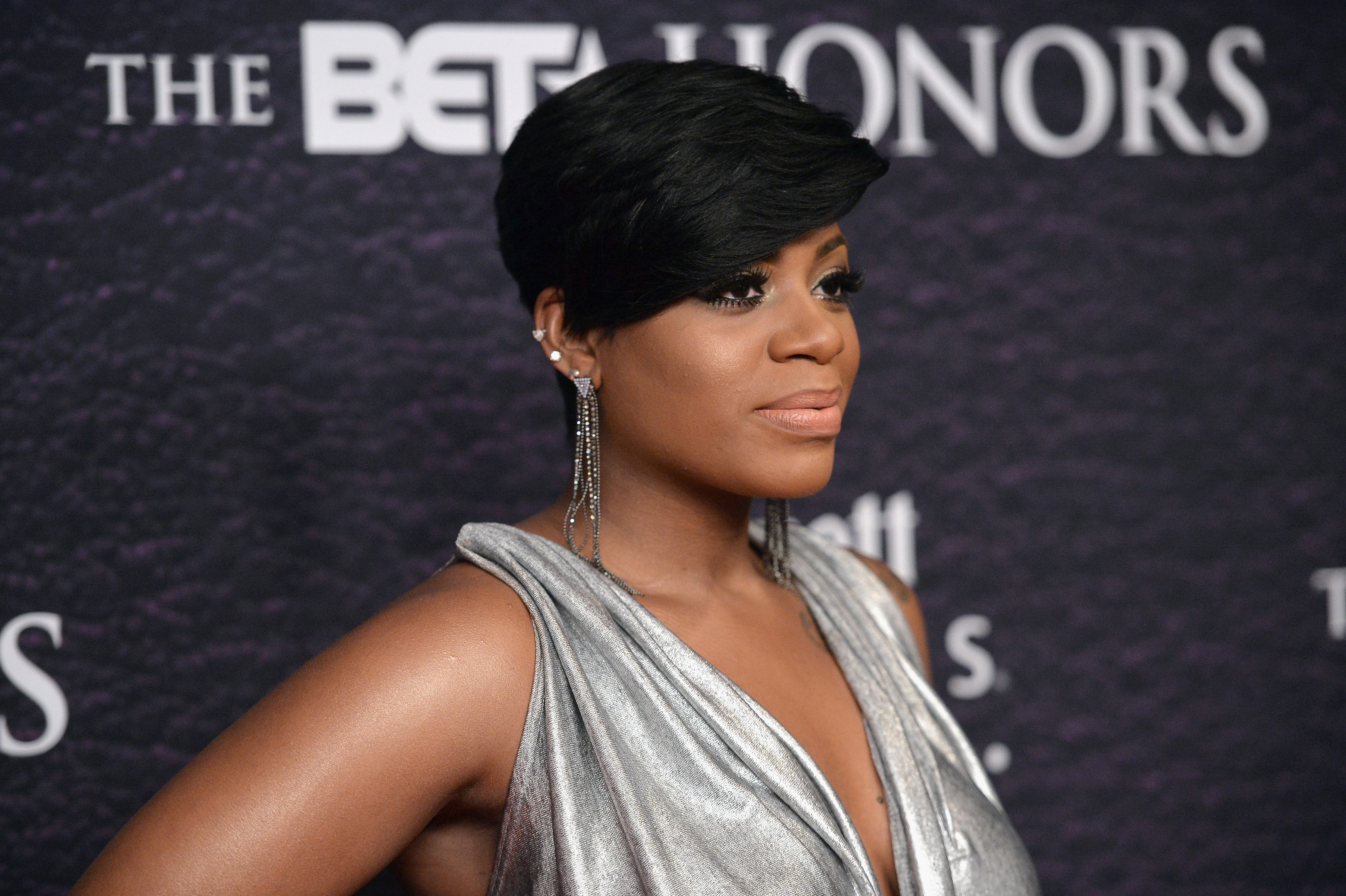 These posts gain thousands of likes from the legion of fans online, and Zion has been steadfast in displaying her sassy, classy, and sometimes chic threads.
A few hours ago, Fantasia's mini-me shared snaps on her Instagram stories where she donned a fabulous black dress with a nicely cut low neckline and sheer sleeves made of chiffon fabric.
The 19-year-old took a mirror selfie showing a unique physique doing justice to the extraordinary dress. Other posts were car selfies that flaunted her neatly packed hair puffs, nose piercing, contoured look, and matted fox red lips. 
WHO IS ZION QUARI?
Apart from being a young adult with high fashion taste, Zion is a caring sister with great family values, even though her two siblings are from two different fathers. In May, she showed her love when Fantasia was pregnant with her third child, Keziah London.
Zion posted two photos; in the first, she posed in front of a gorgeously decorated backdrop adorned in a purple outfit. In the second, she could be seen wrapping her arms around Fantasia who was dressed in Pink. She wrote:
"Ready for my little sis!"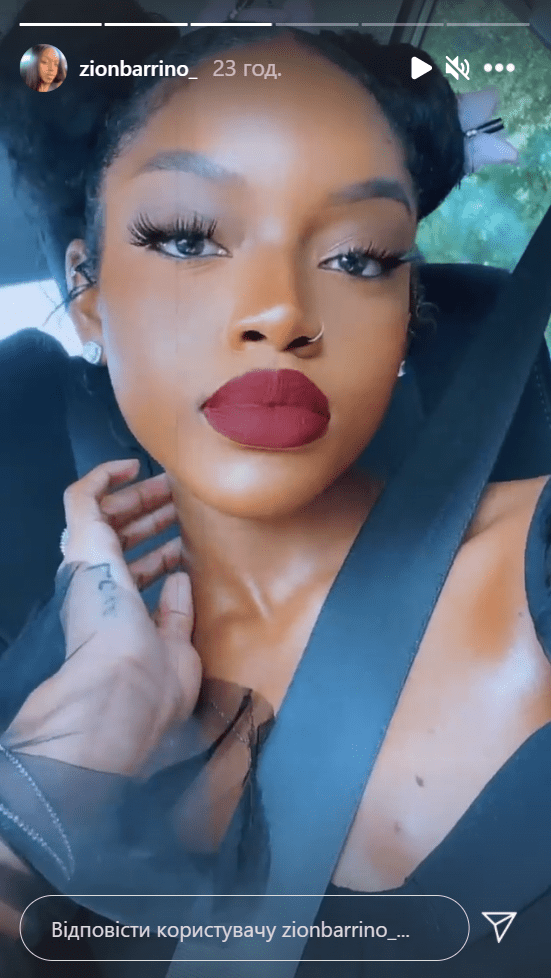 The photo flaunted big sister's anticipation to have another girl in the house and her bond with Fantasia. Keziah is not the only one being protected by Zion. The singer's second-born, Dallas Xavier, also gets to spend quality time with his sister.
Zion who can pass for her mommy's doppelganger shares a close bond with her. When she turned 18, the mother of three showered her firstborn with praises, celebrating the ascension to adulthood and establishing that Zion holds a special place in her heart.
However, unlike her mom, Zion lives a very private life in North Carolina. Not much is known about the teen who is quite discreet about her life and what she shares online.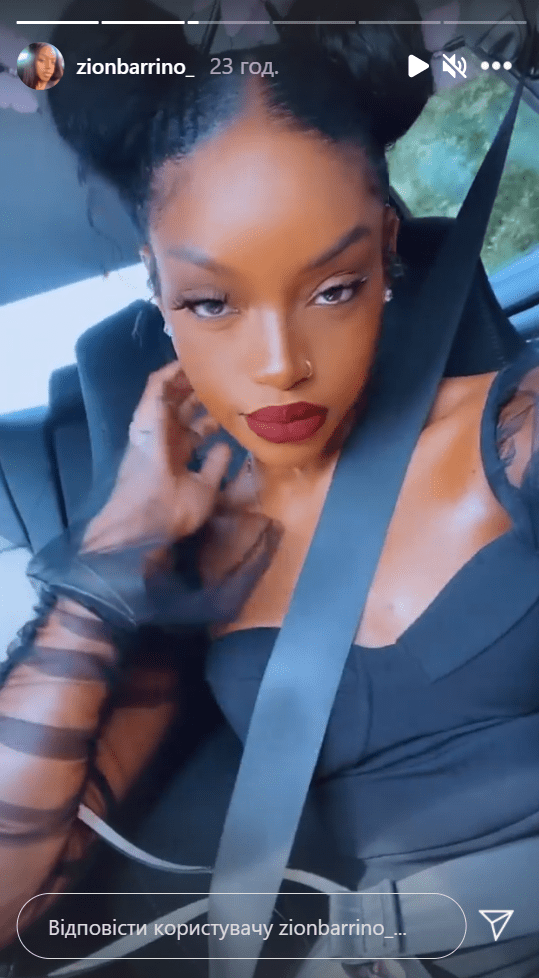 JOURNEY TO MOTHERHOOD & FAME
Fantasia Barrino may have it all together, a happy family, a thriving career, and a loving husband, but all that started a few years ago, after she had experienced some troubled times.
The singer began singing in a family group in church at a young age and later quit school at age 14 after falling victim to rape by a crush.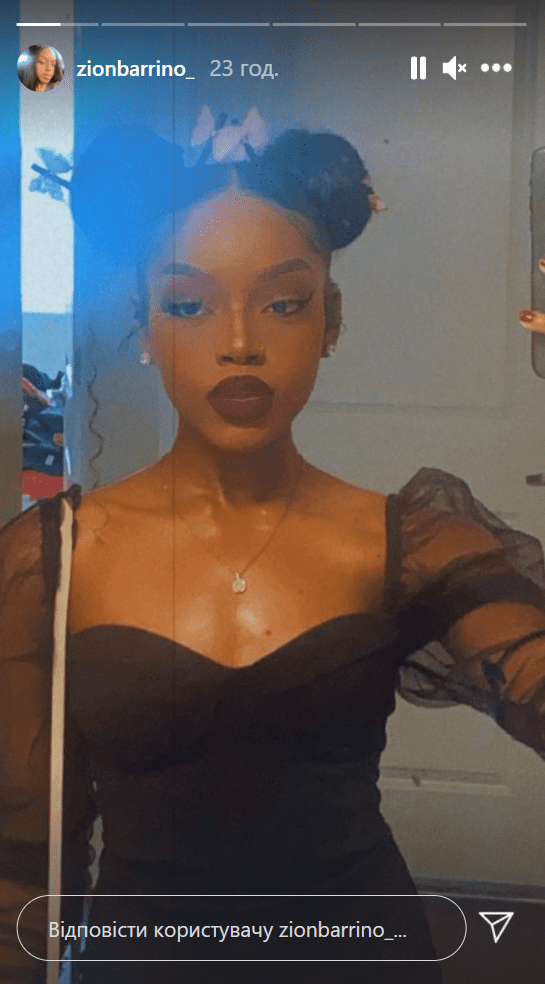 Three years later, she became pregnant for her ex-boyfriend Brandel J. Shouse. The pair welcomed a child, but the new mom was left to manage things on her own.
Fantasia lived on food stamps with her daughter for some time before applying for a spot in the "American Idol" singing competition.
Thankfully, with her skill, determination, and massive support from the audience, the teenage mom emerged as the third winner of the show.
Things changed and became better for her and Zion. While speaking to Oprah, Fantasia admitted that everybody gave up on her after her pregnancy and even got scared before winning the show. She added:
"I didn't think they were going to give it to me... When I was announced as the winner...it was as if the chains of bondage had finally been removed from my life."
LIFE AFTER FAME
Although a financial burden was lifted off her shoulders after she won the show, the singer still had some demons to fight. She suffered depression, fell in love with a married man, who fathered her second child, made the headlines over the controversy, and her career suffered a decline.
Fantasia also faced a custody battle with her former boyfriend Shouse, who filed for visitation and child support despite his absence from their daughter's life.
Fantasia had nearly given up hope on love and life when she met Kendall Taylor, a praying and smart man; things would later change for the better. They became a couple almost immediately after meeting and welcomed their first child, Keziah, three years after trying to conceive.
Baby Keziah came a little too early, still, the family was excited at her arrival. Both mother and daughter stayed at the hospital for some weeks, with Keziah in the NICU, before returning home last month. After everything, Fantasia's story has a happy ending!