Tyler Perry's Ex Gelila Bekele Steams Up the Summer in Skimpy Orange Swimsuit Showing Off Assets in New Pics
Tyler Perry's ex-girlfriend Gelila Bekele showed off her gorgeous, summer-ready figure in an orange swimsuit in new pictures she shared on her Instagram Story. 
Gelila Bekele is a name that rings a bell when you talk about famous producer Tyler Perry. This is because Bekele and Perry dated each other for a long time. 
Despite dating for so long and sharing many things, including a son, the former lovebirds did not end up getting married following their shocking breakup last year.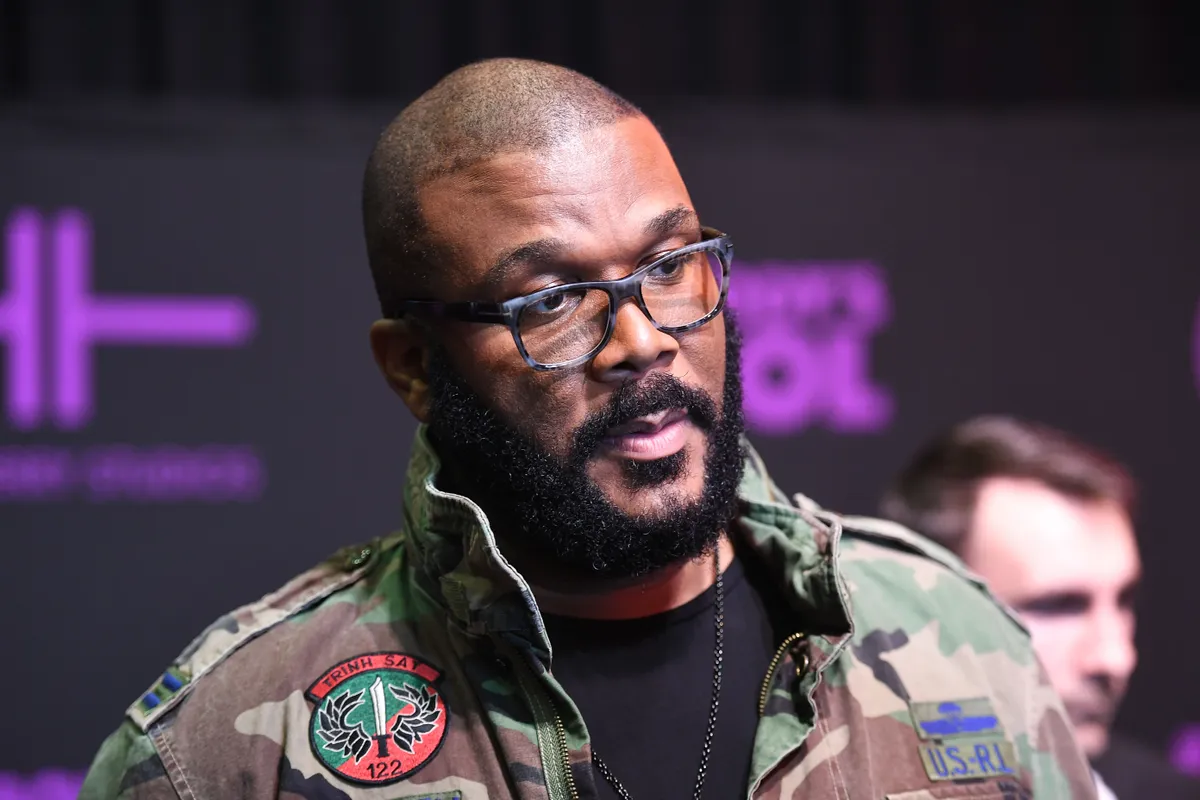 Fans found out about the couple's split in December last year after Perry shared a mirror selfie on his Instagram page and described himself as single at 51. 
Following his post, a source confirmed to People that the former couple had split some time ago but remained close friends. The source further said that their focus is on being the best parents for their son, Aman Tyler, who they welcomed in December 2014. 
Perry and Bekele have moved on since their split and have no ill feelings towards each other. Bekele, a model, regularly updates her Instagram page with pictures of herself. 
She did so once again in recent posts on her Instagram Story. Bekele shared multiple pictures that showed her displaying her sexy, petite figure, showing she is ready to get down this summer. 
Watching Aman learn and discover new things brings him the most joy in his life. 
One of the pictures she shared showed her flaunting her curly hair as the camera zoomed in on her pretty face, showing her dark shades, glowing skin, and lovely makeup. She also wore two-neck chains. 
A second snap showed the beautiful model flaunting her figure in an orange two-piece swimsuit. In the photo, she posed in front of a tree, with her curly hair covering half of her face.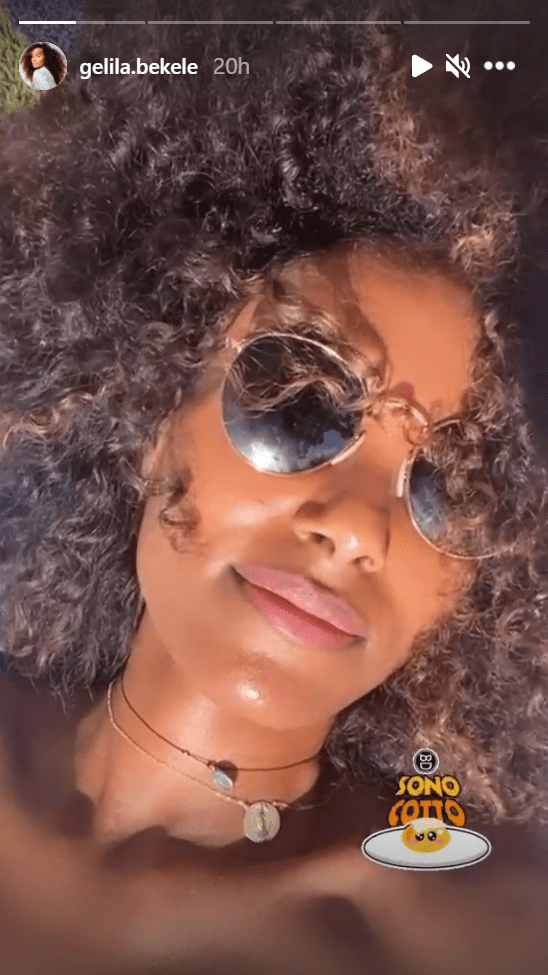 Another picture showed Bekele as she turned her back to the camera while jumping. She showed off her stunningly long legs and backside as she did. 
In another shot, she zoomed in on her upper body, showing off her cleavage and beautiful skin while her hair covered her face as the wind blew on her. 
Besides being a model, Bekele, who attended the University of California, is also a filmmaker. The Ethiopian-born star also shares pictures from her movie-making sessions on Instagram.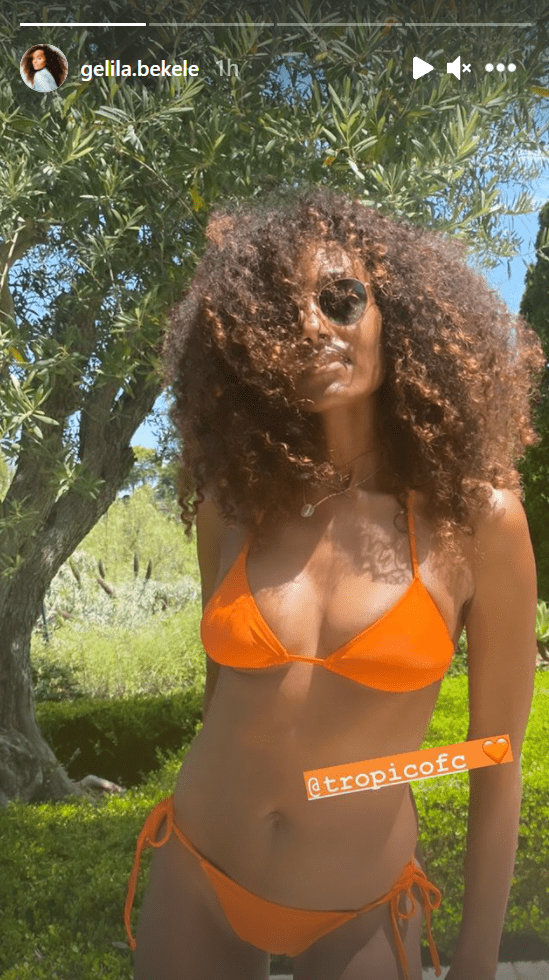 On February 7, she shared a picture that showed her behind the scenes of a movie shoot. She wore a black dress and stood behind a huge video camera. The post's caption read: 
"A single day is enough to make us a little larger or, another time, a little smaller."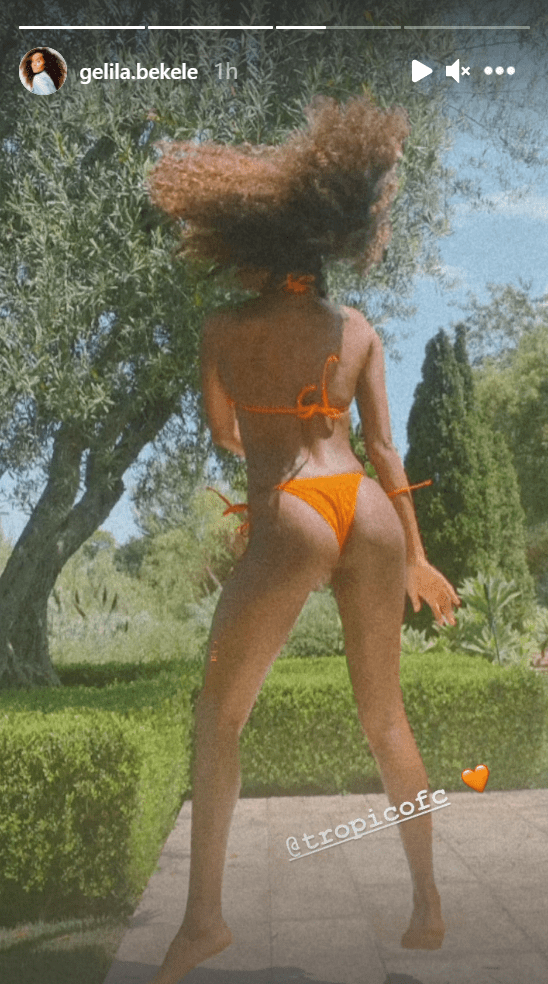 Bekele's recent pictures show she is living her best life despite her and Perry's split. The 34-year-old did not look like a woman with any worries as she dazzled in the snaps. 
Meanwhile, Perry has also been making great strides in his already exceptional career since his split from Bekele, who he started dating in 2007.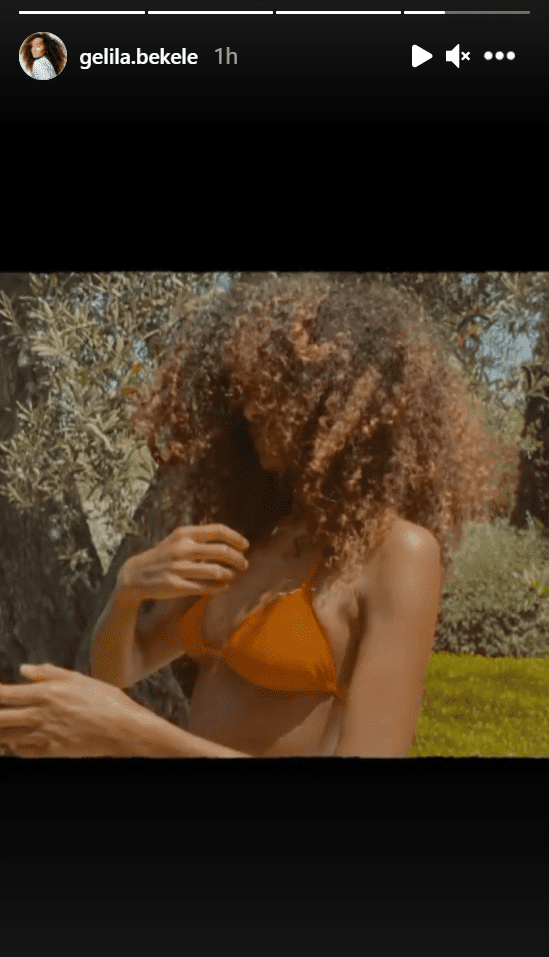 The billionaire producer is known for being private about his personal life. Hence, not much is known about his relationship history, though there are unconfirmed reports that he dated Tasha Smith and Tyra Banks before dating Bekele. 
While there is no news about any woman in his life at the moment, the 51-year-old movie mogul would surely be focused on raising the six-year-old Aman. 
Perry has previously opened up about parenting his son. In 2019, he told People that watching Aman learn and discover new things brings him the most joy in his life. Perry is very candid about his emotions as a father and has multiple fatherhood quotes.
In one of his quotes, he said it is his dream for Aman to be the best he can be and all he wants to be, no matter what it is. Aman has every opportunity to go on and do just that with his parents backing him.