Angela Simmons Leaves Little to Imagination Flaunting Her Curves in Tiny Blue Two-Piece while Walking the Runway
Shoe designer Angela Simmons turned heads once again after displaying her natural curves while rocking a tiny two-piece bikini. Take a look at how she confidently nailed her walk on the runway.
Angela Simmons, who entered the entertainment industry at a young age, has mastered the art of thriving under the spotlight. Her first break was on the reality show "Run's House" with her family led by her father, rap icon Rev Run.
She has also appeared in another reality series, "Growing Up Hip-Hop" and "Just Angela." On top of her reality TV appearances, she recently showed off her raw self at a recent fashion show.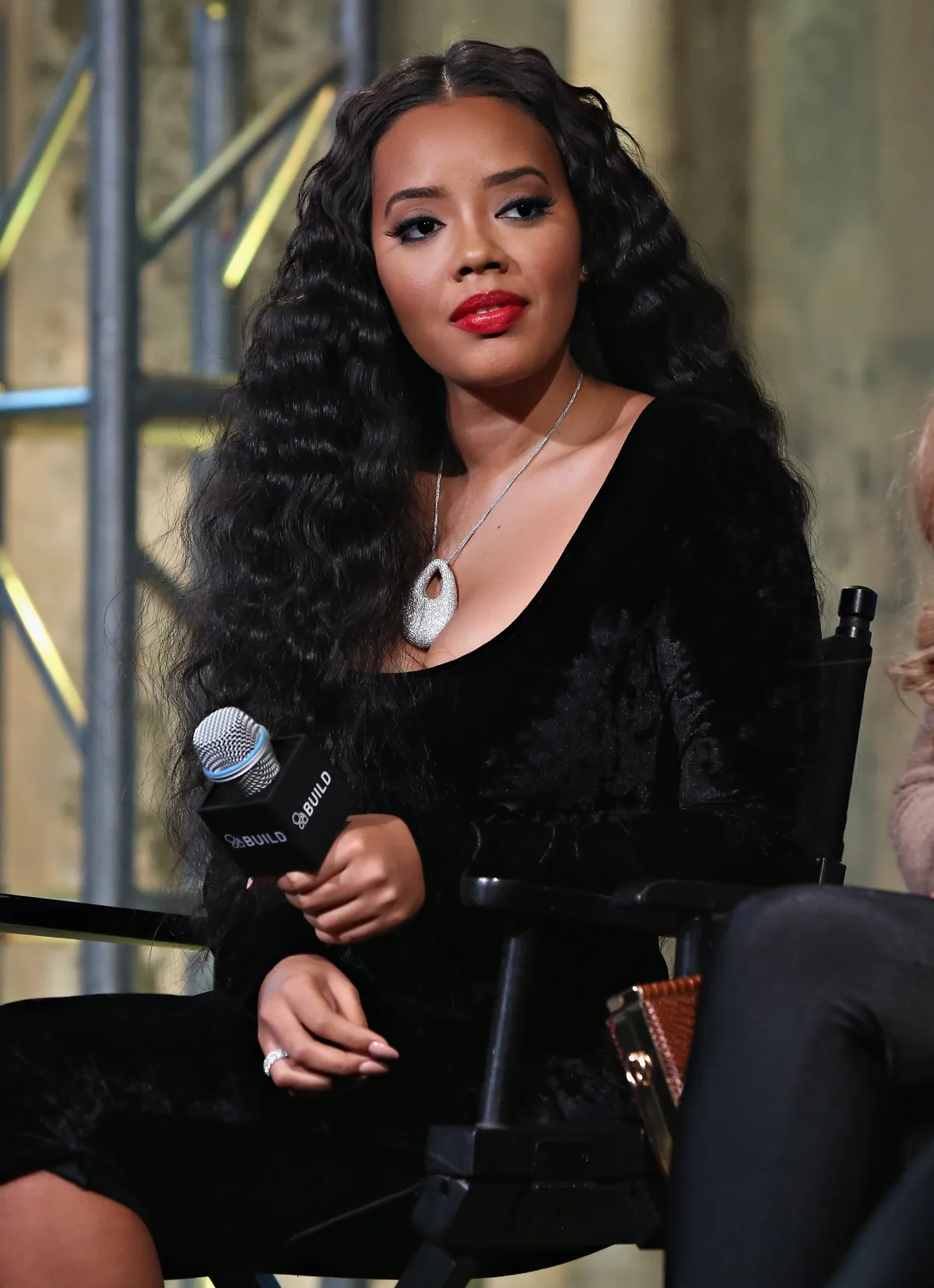 Simmons showed her Instagram fans a photo of herself walking on the runway while wearing a skimpy two-piece blue bikini and a flowy cover-up. The 33-year-old beauty wrote:
"About last night. 💎 #UnFilterRawPhoto #CurvyGal #XBNB."
She was one of the models for the Matte Collection at the Miami Fashion Week. Her swimwear highlighted her amazing curves as well as her ample bosom. 
The shoe designer's long and thick wavy locks cascaded down to the sides of her chest. Her breathtaking photo amassed more than 400,000 likes while thousands of fans reacted with awe in the comments section. 
Along with her killer curves, Angela sparkled in silver accessories and strappy high heels. "I love the realness of this body," an impressed fan noted. 
Blown away by Simmons' striking figure, other followers left heart and fire emojis in the comment section. The proud reality star also shared a video of her walk during the show.
In the video, Simmons sashayed down the runway as a singer serenaded the audience of the show-stopping event. Simmons' commanding presence left several fans speechless. 
With every step, the fierce fashionista effortlessly exuded grace and confidence. "Full figure Mama," Simmons proudly captioned her stunning clip.
A fan noted her glowing skin while another said she indeed heated the show with her charm. Some celebrities also raved about her look. "Yasss!!!" actress Monyetta Shaw exclaimed.
Simmons is not shy about showing some skin and curves. She previously left her fans drooling in another sensational outfit that flattered her voluptuous physique.
Now, Simmons is dating boxing athlete Daniel Jacobs, but there were rumors saying that they have broken up. 
Describing herself as a "modern-day housewife," she wore a denim bra and micro-shorts, which she completed with a pair of bright red heels, red lipstick, and a red ribbon headband.
In modern society, being lean and thin has become the norm. But Simmons aims to disrupt that kind of thinking and not let society judge affect the way she looks.
While some prefer to follow society's body standards, she does not feel pressured to look attractive. She reminded people that there is no such thing as perfection.
She has been promoting body positivity by wearing daring and colorful bikinis. Many fans have admired her for being fearless and for staying true to her size and skin.
Besides sharing her passionate thoughts about body image, Simmons expressed her hope about getting married in the future. She also wanted to have more children soon.
She was previously engaged to her late fiancé Sutton Tennyson, shot and killed in November 2018 in Atlanta, Georgia.  The former couple shares a four-year-old son named Sutton Jr.
Previously, she shared how looking for a partner is tricky because a real attitude shows over time. As for what she is searching for in a partner, she said she wants someone established in his career and is God-fearing.
Now, Simmons is dating boxing athlete Daniel Jacobs, but rumors were saying that they have broken up. The couple's real status remains unclear, as she is tight-lipped about it.