Riley Keough's Heart Was Stolen by Aussie Stuntman Ben Smith-Petersen – They've Been Married for 6 Years Already
Elvis Presley's granddaughter Riley Keough knew that her good-looking Australian stuntman husband was "the one" just two weeks into dating him. They've been married for six years already, and they look beautiful together.
Although "The Girlfriend Experience" actress Riley Keough prefers to keep the details of her life under wraps, she has shared some tidbits about her relationship with Ben Smith-Petersen.
Smith-Petersen is an Australian stuntman and actor with credits in "The Great Gatsby," "The Hunger Games: Catching Fire," and "The Hobbit: The Battle of the Five Armies."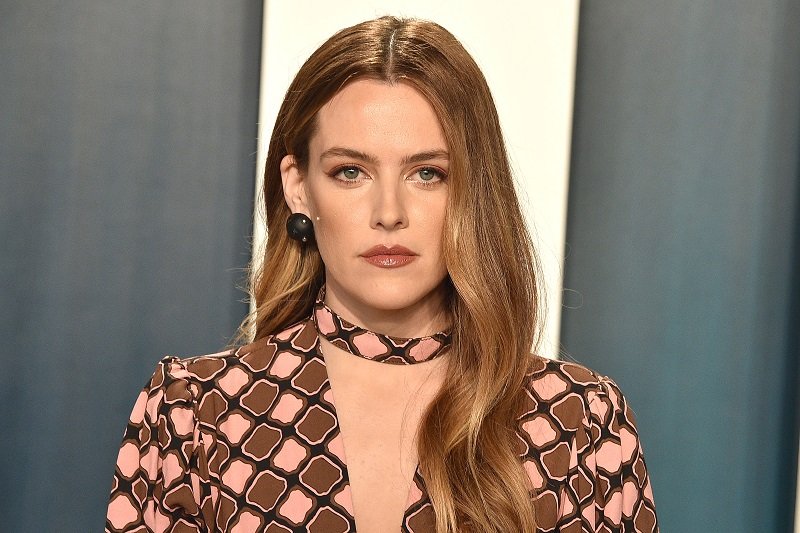 KEOUGH AND SMITH-PETERSEN'S ROMANCE
Although Smith-Petersen has worked in several big-budget films, "Mad Max: Fury Road" was arguably the most important project in his career as he met Keough working as a stuntman in that film. 
The actress, who portrayed one of Immortan Joe's wives in the movie, once explained that she briefly met Smith-Petersen in Namibia during the main filming process that lasted six months.
Nothing much happened between the two at that time, though. Fortunately, Smith-Petersen and Keough had to do some re-shoots in Australia and, since the crew was smaller, they had more time to get to know each other better.
Shortly after that, they began dating, and she knew there was something special about him very early on. Keough confessed that only two weeks into dating him, she realized she could see herself having kids with him.
The actress admitted to feeling like she knew she was meeting her husband. Apart from that, Keough added that she always felt comfortable with him and always wanted to be near him. She said: 
"Not to say we aren't infatuated with each other; we're obsessed with each other. But it was deeper than that. I always felt comfortable around him."
THEIR MARRIAGE
Smith-Petersen, a Brazilian jiu-jitsu black belt who was a stuntman in the first "Suicide Squad" and already shot some scenes for the upcoming standalone sequel, confirmed that he and Keough were engaged in August 2014. 
[They] actually got married weeks before walking down the aisle in California.
Only six months later, on February 4, 2015, the couple tied the knot in Napa Valley's vineyards in California. As expected, the event was filled with celebrities, including Kristen Stewart, Zoe Kravitz, and Cara Delevingne.
Keough, who was 25 years old when she said "I do," wore a beautiful Delphine Manivet wedding dress that featured double levels of soft French lace and also had long sleeves and vintage-style buttons. 
She confessed she was not "very flashy" and wanted a simple dress made of lace with long sleeves, and that's exactly what Delphine Manivet designed for her.
Both Smith-Petersen and Keough agreed that their wedding was one of the best days of their lives as the people they loved the most were all in the same place.
CELEBRATING THEIR SIXTH ANNIVERSARY
Keough commemorated her sixth wedding anniversary by posting a photo on social media. In the caption, she revealed she and Smith-Petersen actually got married weeks before walking down the aisle in California. 
The actress confessed she and Smith-Petersen spent some time in Nepal to help build a school, and when the people in town realized they were engaged, they throw them a Hindu wedding.
Smith-Petersen and Keough committed to spending "seven lifetimes" together, proving just how deeply they love each other. Unfortunately, Keough's life has not been a walk in the park.
On July 20, 2020, her brother Benjamin died by suicide at Lisa Marie Presley's Los Angeles home, leaving every member of his family with broken hearts. He was only 27 years old.
Earlier this year, Keough, who admitted she had preconceived notions about suicide, said she regretted not hugging her brother properly the last time they saw each other because she thought he had coronavirus. Rest in peace, Benjamin.
If you or someone you know is considering suicide, don't hesitate to get in touch with the National Suicide Prevention Lifeline at 1-800-273-TALK (8255), text "help" to the Crisis Text Line at 741-741, or go to suicidepreventionlifeline.org.