Rebel Wilson Puts Toned Legs on Display in Tiny Emerald Shorts after Dramatic Weightloss
Hollywood star Rebel Wilson looked lovely in a new photo posted on her social media page as she flaunted her toned limbs while posing for a mirror selfie. 
Rebel Wilson's elegant figure was on display on her Instagram story as she shared an eye-catching photo of her slim frame. The star showed off her smooth-looking legs.
Wilson's limbs were toned with no blemish. The star actress' show-off comes after a series of media displays that had to do with her weight-loss journey.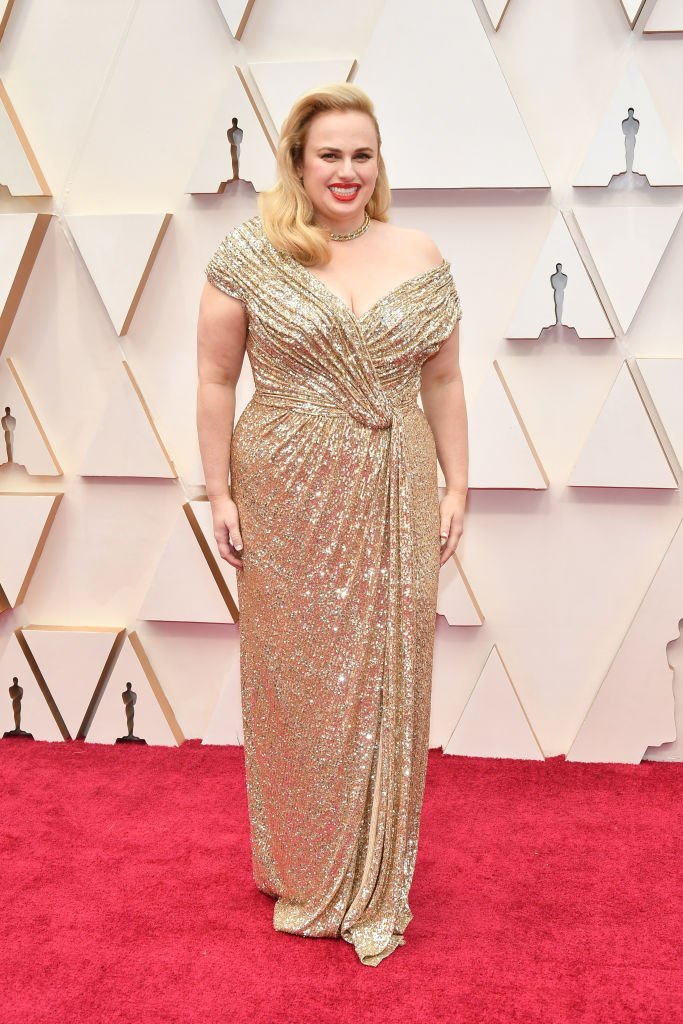 WILSON SHOWS TONED LIMBS 
She dressed up in an emerald green cheerleading outfit that included a pair of emerald bum shorts. The outfit displayed her legs which were tanned except for her inner thighs. 
The award-winning actress commented on her tan, noting that she was really happy about it. She held her blonde hair in a high ponytail with her focus on the full-length mirror, then showed her gazing directly at the camera. 
Wilson rocked a pair of white sneakers. In another of her posts, she shared a playback video of herself expending some energy like a pro cheerleader. The "Jojo Rabbit" star was filmed leaping in the air. 
POST-WEIGHT LOSS GLAM
Since fans became aware of Wilson's 60lbs weight loss, they have seen her display her fashion range through varying stylish looks. The "Bridesmaid" actress caught her followers' attention after sharing a summertime pic.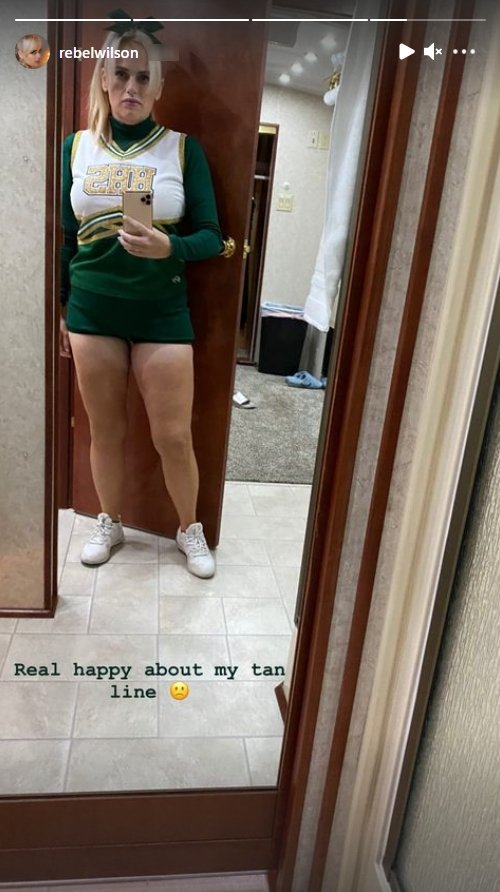 Wilson sunbathed in a tropical location as she rocked a turquoise playsuit and a white hat. She shades her eyes with a pair of cat-eye sunglasses. She posed, lightly biting the tassels that were attached to her coverup. 
It's been about show-offs for Wilson since she achieved her weight loss goal. In another of the beach hangouts, she donned a black one-piece with short sleeves and a zipper at the front.
In the photo shared, Wilson stood showing her trim figure while giving fans a glimpse of her ample cleavage. She sported her cat-eye sunshades and a blue wide-brimmed hat. She clad her feet in a pair of black Givenchy slides. 
Once speaking about her weight loss, Wilson noted that she was not particular about the numbers, as she was rather concerned about being healthy. Wilson stated that she loved being curvy, and she has maintained it. 
WILSON'S STYLE RANGE 
In another of the actress' show of style, she took to Instagram showing a video of her and a pal enjoying a fun moment. The 41-year-old rocked an oversized sweatshirt and a pair of yellow form-fitting biker shorts.
She and her pal filmed themselves sliding down a sky-high slide. Wilson held her blonde actresses in a high bun while rocking her favorite cat-eye sun shades. 
In a previous post, the TV star flaunted a chic look from the set of her new movie, "Senior Year." She donned a pink dress that lightly clung to her figure. In May, Wilson rocked another hot look.
Here, she opted for an all-black glam that included a top with a feathery neckline and a pair of yoga shorts. The star cinched her waist with a gold belt and rocked her cat-eye shades. 
HER WEIGHT LOSS JOURNEY 
While the pandemic caused a lot of shutdowns in 2020, Wilson saw the silver lining and named it her "year of health," and by November, she had dropped a considerable amount of weight.
The star recently shared that she not only experienced change with her weight but also noticed the societal change. She shared that people now offered to help her carry her groceries. 
Regardless, Wilson believes she looks good at all sizes and has always been confident. She added that trimming down only doubled the extent of her confidence. 
Wilson is not the only star who has gone through surprising transformations concerning weight loss. Music star Adele debuted a slim figure on social media on her birthday.
Other stars who have lost considerable weight include "The Pioneer Woman" star Ree Drummond, Melissa McCarthy, Jessica Simpson, and reality star Mama June.