John Amos' Only Daughter Shows Off a Lot of Silky Skin Posing in White Dresses in New Snaps
Veteran actor John Amos' daughter, Shannon Amos, wowed fans as she showed off her silky skin in photos shared to her Instagram stories.
Actor John Amos's only daughter Shannon Amos took to Instagram to show off her enviable glow in two distinct shots. The New Jersey-born producer looked stunning in short white dresses that put her silky skin on display.
The first snap showed the producer, clad in a white gown while sitting on a woven chair fit for royalty, with a charming smile playing on her lips. The dress sported lacy details extending from her shoulders, down to her abdomen, with her skin slightly visible underneath.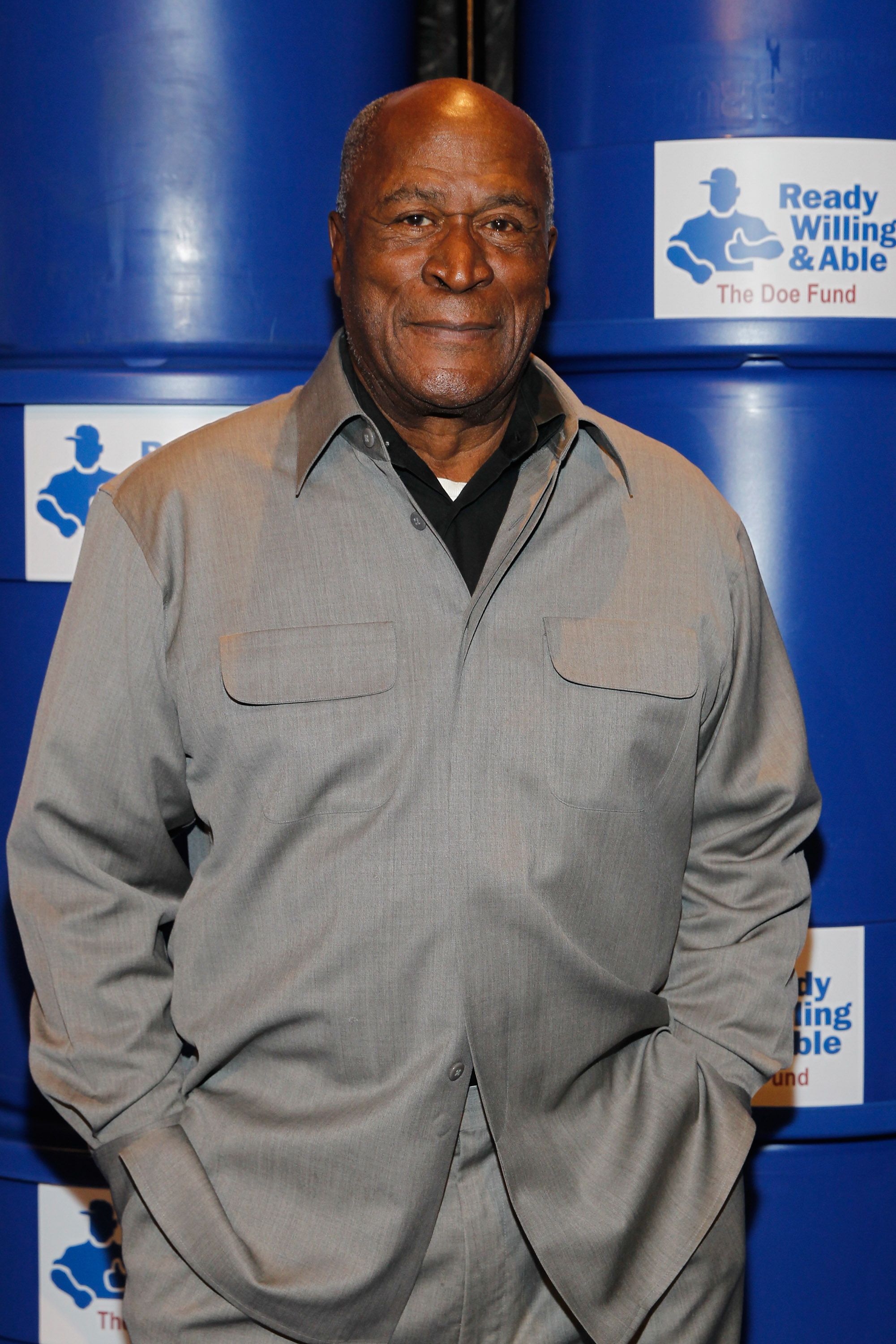 Shannon accessorized the outfit with a set of gold bracelets dangling on her wrists, a pair of gold hoops, and a massive neon green band on her finger. Despite the attention-grabbing accessories, the star's endless mass of glowing skin, which she flaunted proudly, easily stood out.
In the second post, the talented filmmaker sat barefooted, at the bottom of wooden stairs, with her eyes closed and face creased slightly as if caught in a laughing spree.
This time, Shannon looked casual in a halter-neck buttoned-down dress and a black-and-white headgear while flaunting her enviable skin glow.
WHO IS SHANNON AMOS?
Shannon Amos is the daughter of the legendary actor, John Amos and artist Noel Mickelson. Thanks to her father's Hollywood success, the icon grew up on the set of popular TV shows like "The Good Times," and "Coming To America," spurring her interests in the arts.
However, on her father's nudge, she embraced the business side of Hollywood and studied behind-the-scenes protocols. After her first year in college, Shannon met Director Ted Demme.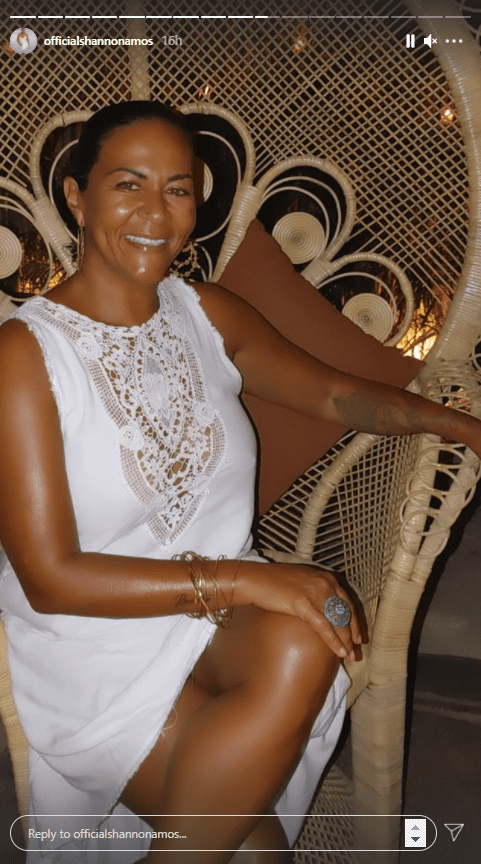 Ultimately, she gained the chance to work as his production assistant on the MTV show, "Yo! MTV Raps," kicking off her Hollywood career. Today, Shannon is the founder of the talent management and production company, Afterglow Multimedia, LLC.
The company produces digital and TV content while managing the career of several YouTubers. The entrepreneur has one daughter and resides in Los Angeles.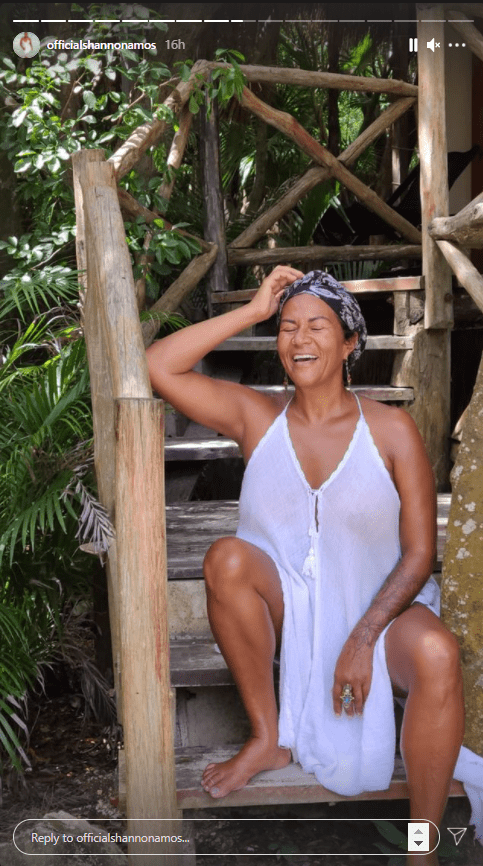 JOHN AMOS' HOLLYWOOD ESCAPADES
Although John Amos is best known for his role as James Evans Sr. in the 70s sitcom "Good Times," he has starred in other notable movies that fostered his rise to fame. Some of his credits include "Roots," "Coming To America," and the 2020 sequel, "Coming 2 America."
However, his days in "Good Times" posed some of his biggest challenges. John once opened up about the marginalization he faced on the show from the predominantly white crew and showrunners, which ultimately led to the termination of his contract.
Explaining why he was fired, the veteran actor disclosed that some of the attitudes the writers expected the cast to portray were not befitting for a Black family. Once he began airing his views and opposing some of their ideas, they became agitated.
John admitted he may have voiced out in an unprofessional manner, hence, triggering the wrath of his employees. By implication, his character was killed off, forcing him to throw in the towels.
His "Good Times" fame paved the way for the legend to nab other major gigs. Over four decades later, the Hollywood veteran made a surprise appearance on a Live in front of a studio audience classic episode of "Good Times," titled "The Politicians."
JOHN AMOS' VIEW ON RACISM IN HOLLYWOOD
Having played the first Black family man on television, no one knows more about racism in the movie industry than John . The father of two, who survived Hollywood for over five decades has been open about his numerous run-ins with racists.
As the industry evolved, the showrunners became more receptive to the African-American community, creating an atmosphere of tolerance on set. The move vastly reduced the incident of racial slurs and humiliating jokes during his stint on "Mary Tyler Moore Show."