Inside John Amos' Life after Firing from 'Good Times' Including His Second Divorce, Raising 2 Kids with His First Wife & Becoming a Grandfather
A lot has happened to "Good Times" actor John Amos since he departed from the show. Find out more about the iconic actor and happenings in his life since then.
American actor John Amos was born on December 27, 1939. He is most famous for portraying James Evans Sr. on the CBS television series "Good Times." 
John has been married twice and is a father of two children. Get inside the legendary actor's life and know details about the major events surrounding him.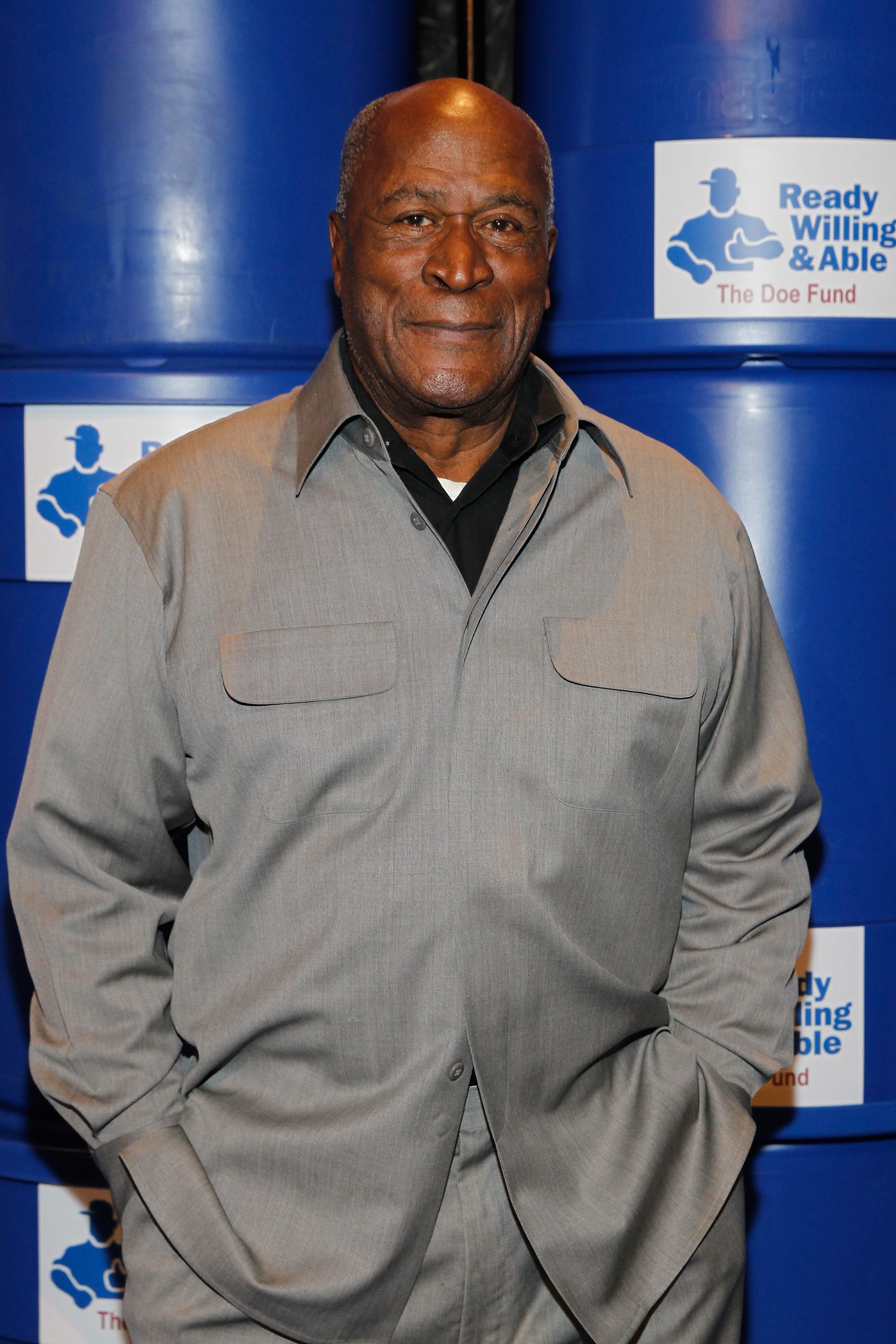 JOHN AMOS ON "GOOD TIMES" 
John was 34 when "Good Times" began production in 1973. He portrayed James Evans, a hard-working middle-aged dad of three children. His on-screen wife on the show was Esther Rolle. 
Rolle and John desired to give the Black-American family they represented a positive image with their casting. However, that desire was often slighted by lower comedy, for which John expressed his dissatisfaction. 
His clashes with the writers often marred John's time on the show. He believed the scripts were not authentic enough to portray the Black-American experience and felt he knew better about such families than the show's white writers. 
JOHN FIRED FROM "GOOD TIMES" 
"Good Times" writers got fed up with John constantly squaring up to them, and the show's producer Norman Lear had to fire him from the show in 1976.
John has narrated his sacking from the show in several interviews. In a chat with Vulture, he said being the first Black father of a complete family on television meant he shouldered a huge responsibility. 
K.C also celebrated his mom's love for horses in an Instagram post.
Hence, he was not going to portray something less than redeeming. However, he noticed that the writers were losing focus on his other two kids on the show, Bernadette Stanis, who portrayed Thelma, and Ralph Carter, who played Michael. 
John felt the show would have gotten a great deal of mileage out of Thelma and Michael's aspirations to become a Supreme Court justice and surgeon. 
Instead, the writers focused more on the obvious and comedic Jimmie Walker, which John was not proud of. He explained he was not jealous of Jimmie Walker but felt it was a disservice to Thelma and Michael and young people's image to say they did not matter. 
When asked if those feelings led to his being kicked out of the show, John said Lear categorized him as a "disruptive element" when he called him to inform him about his sacking.
He said Lear explained that the rest of the cast and the production company described him in those terms. Hence, they had to kill him off. 
JOHN AND LEAR, AFTER HIS SACKING
In a Vlad TV interview, John gave more insight into his firing from the cast and his relationship with Lear afterward. He said they did not talk for months but worked together again years later on three different pilots. 
John said Lear realized that he was right about some things but was not the most diplomatic guy to voice his grievances. Nevertheless, both men established a great working relationship. 
There was proof of both men's restored relationship when John made a surprise appearance on a "Good Times" live special during "Live in Front of a Studio Audience."
John described his surprise appearance as a beautiful and tearful moment because all the old wounds had been healed. He said he was glad and credited Lear for changing the face of television.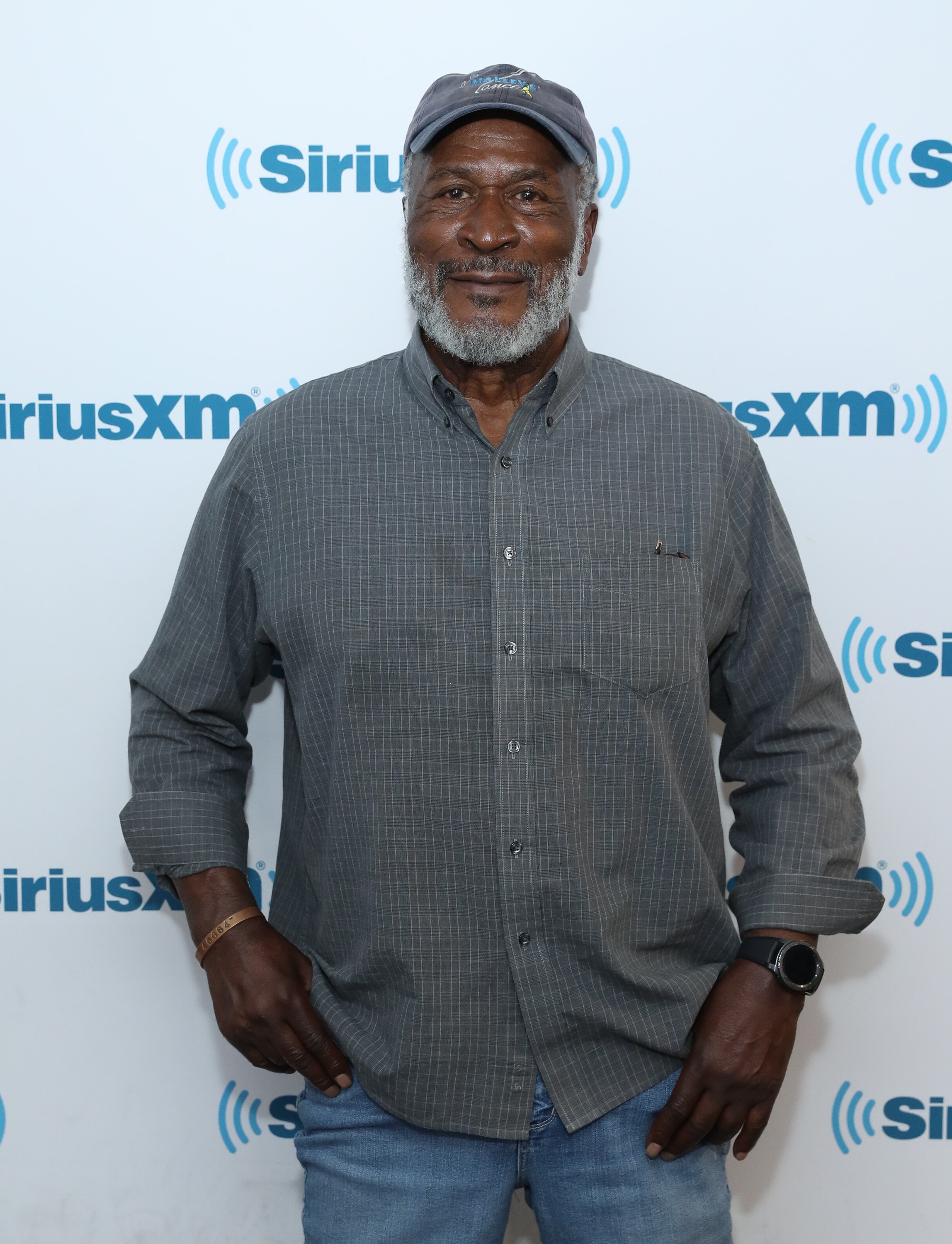 JOHN'S HOLLYWOOD LEGACY
John has been active in Hollywood for five decades and has credits in multiple films and television series. One can describe him as a walking Hollywood encyclopedia. 
Some of his most iconic film and television roles include portraying the adult Kunta Kinte in the iconic miniseries "Roots," "Coming to America" (1988), and the famous and award-winning "The Mary Tyler Moore Show."
The iconic actor has held many recent roles and reprised his role as Cleo McDowell in the "Coming to America" sequel, "Coming 2 America," released in March 2021. 
While reflecting on his long and amazing career and the impact his roles had on his life, he said every working experience he had as a young man and later in his life served him in good stead as an actor because they all gave him hands-on experience. 
As proof of his excellence as an actor, John was inducted into the New Jersey Hall of Fame in 2020, an honor he well and truly deserved.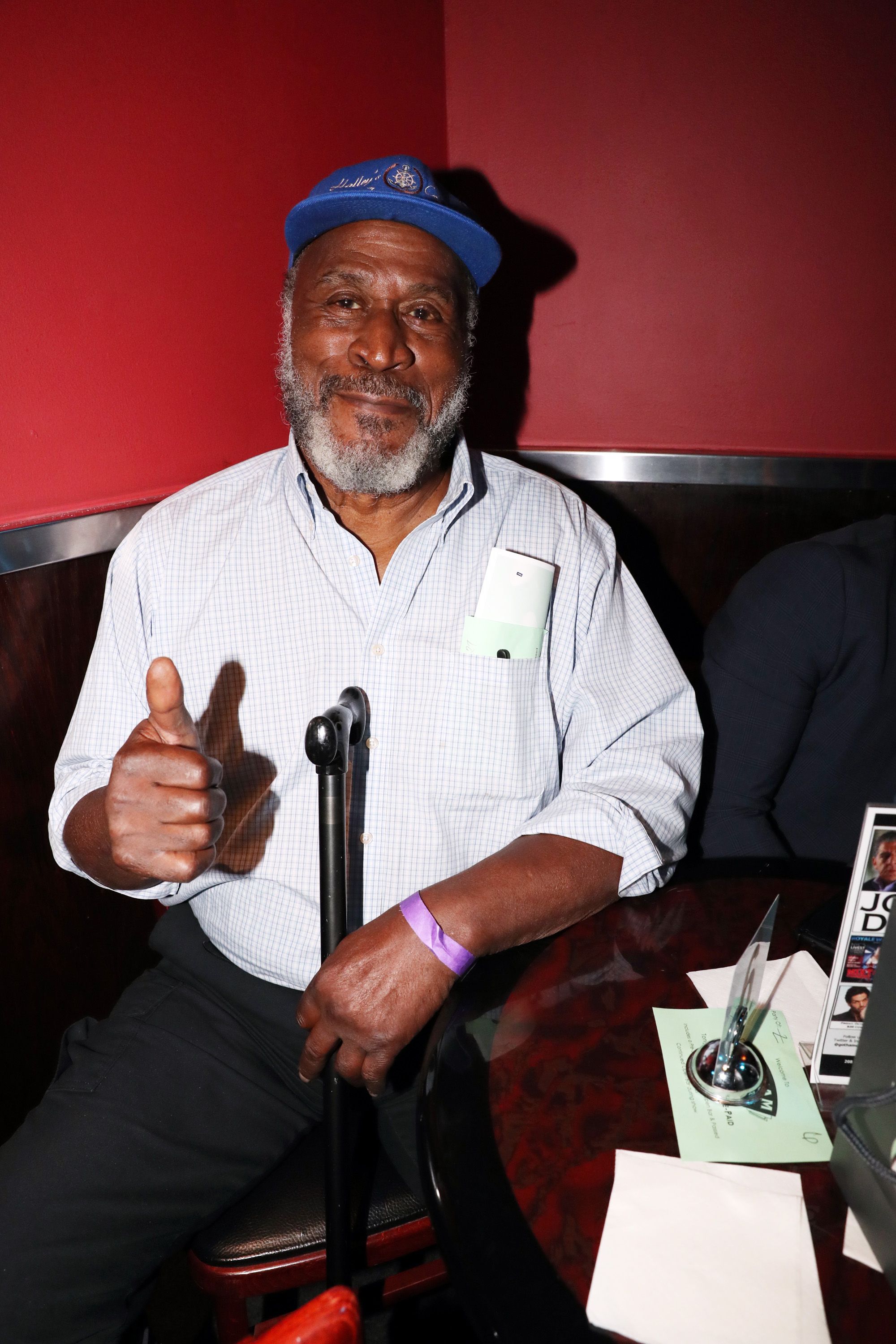 JOHN'S MARRIAGES
John has been married twice in his lifetime. His first marriage was to equestrian Noel Mickelson. Theirs was an interracial marriage that lasted from 1965 to 1975. 
John and Mickelson share two children, son K.C. Amos and daughter Shannon Amos. K.C. is a director, writer, and producer, the same occupations his sister holds. 
John's second marriage was to actress and producer Lillian Lehman, who is known for "Body of Evidence," "Defending Your Life," and "Spectres." 
John tied the knot with Lehman in 1978, but their marriage ended in divorce 19 months later. At the time of their divorce, neither of them commented on the reason for their split. However, it was not because of a third party, and they did not have any children together. 
JOHN'S RELATIONSHIP WITH HIS KIDS
John has a great relationship with his kids. The actor and his kids have portrayed their bond via several posts on their social media. In an article, K.C. took the time to honor his father on Father's Day and described John as his hero.
He also said John taught him to discover his passion, develop it, and give it back in a way that will be meaningful to others. On February 18, K.C. shared a heartwarming video showing him as his dad as they mimed a song. He captioned the video: 
"Spinning wheel started spinning and we forgot to only pantomimes."
On May 25, John also shared a TikTok video K.C. shot that showed him relaxing at the beach during one of his trips to Jamaica. He captioned the video: 
"5 trips to #🇯🇲 & each visit to the island just gets better."
Shannon is also fond of her father. On May 11, John shared a throwback picture of himself and his mom, Annabelle Amos. In the post's caption, he thanked Shannon for sending him the photo. 
On Father's Day, she shared several pictures of him and wished him a Happy Father's Day. She also expressed love towards him. One of the pictures Shannon shared showed John posing with her daughter and his granddaughter, Quiera Williams. 
Queira shares a striking resemblance with her mom. It was brought to the fore on November 30, 2020, when Shannon shared several images of herself and her daughter as she celebrated the latter's 29th birthday. She also posted a heartwarming tribute to her. 
John's kids are also fond of their mother. On June 16, 2020, Shannon shared her parents' wedding picture and described how they fell in love while attending Colorado State University. 
However, at the time John and his ex-wife started dating, interracial marriage was illegal. Still, they continued and had Shannon a year before being recognized as a legal couple following the famous Supreme Court "Loving vs. The State of Virginia" ruling. 
K.C also celebrated his mom's love for horses in an Instagram post he made in January 2017. He shared a picture of her holding her horse named Oneday, known for his endurance. 
JOHN ON SOCIAL MEDIA
John regularly updates his Instagram page with pictures and videos showing his moments with his sons, family members, and friends. For example, he shared a photo of him and his friends posing all smiles in front of his gigantic book-themed 80th birthday cake last year. 
On May 5, he also shared a picture that showed him posing with the cast of "The Last O.G." In the post's caption, he urged fans to watch the show and said he enjoyed working with the cast. 
John loves to have fun and do what he loves best, whether with his children, granddaughter, family members, or colleagues. He is one of the greatest actors in American history and surely deserves the best.