Woman Slams School's Ridiculously Strict List of Lunchbox Rules for Her Little Son
30-year-old Jennifer Louise Ireton is left with her hands in her hair when it comes to packing her son's school lunch because of the strict rules that dictate what she can and can't pack.
Jennifer Louise Ireton's biggest concern about her 4-year-old son is what she is going to pack for his school lunch. With his school's strict guidelines, she doesn't have much wiggle room when it comes to what he will eat at school. 
When 4-year-old Robin started primary school, Ireton was sent a long list of do's and don'ts for her son's lunch, leaving her to spend more time and money putting together the demanding meals.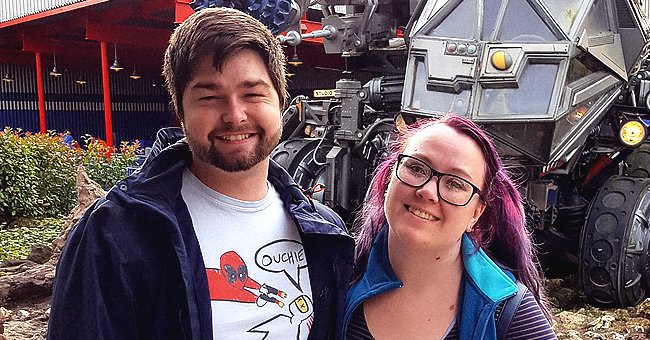 TO FACEBOOK
Feeling belittled by the school's demands, the mother of two took to Facebook to share the list and ask if any other parents had seen something similar and how they felt about it. 
The student explained that the school didn't want them advertising a character that was an underachiever and a troublemaker.
The list includes foods that should be included in the children's meals and how often they should be included as well as items that are not allowed and will not be tolerated as part of the children's diet at school.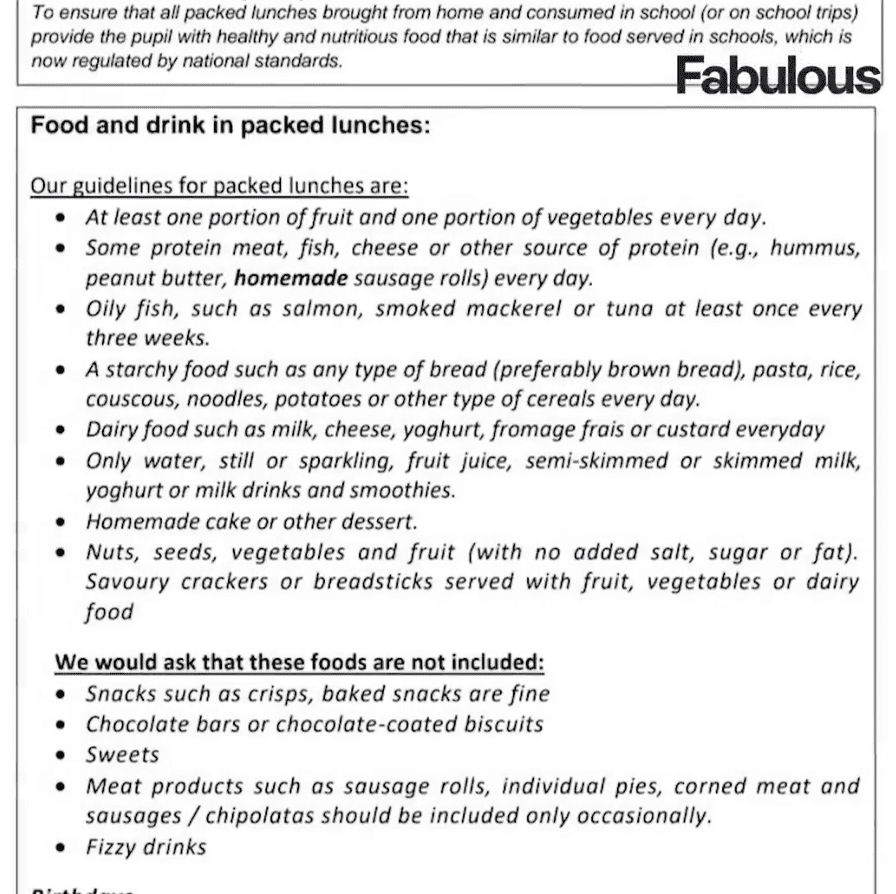 STRICT GUIDELINES
With the school dictating that Robin had to have homemade cakes or desserts in his lunch and that snacks such as chips were a no-go, Ireton wasn't too comfortable with all the demands. She shared: 
"It seems unnecessary to tell parents exactly what they should be putting in their lunch boxes - we all try and feed our kids healthy stuff. It's very dictated."
The mom also revealed that her son's lunch is a source of anxiety for her as she realizes that if she packs something that doesn't meet the requirements, it will be taken away from him. 
PLANNING AHEAD 
On top of the stress of planning the necessary foods for Robin, the demanding list is also costly and the extra money spent puts extra pressure on the parents. Ireton shared: 
 "We're spending £5 a day on his school lunch which really does add up. We have to get a variety of different ingredients and it's difficult to plan everyday."
While health is evidently a priority for the school, they don't seem too worried about food allergies. Ireton revealed that Robin has a nut allergy but that these concerns aren't addressed in the school's food policy.  
STRANGE RULES
Ireton isn't the only one left confused by schools' strange rules. A Reddit post asking people what the dumbest rules they had at school went viral, with more than 10,000 comments reeling in. 
While some shared that physical contact between students was banned, others said they could not wear any winter apparel indoors. Others also revealed that there were certain words that were not allowed to be spoken at school. 
In a different article, students also came forward with strange rules from their school days, with one saying that the students were not permitted to wear any clothing with Bart Simpson on. 
The student explained that the school didn't want them advertising a character that was an underachiever and a troublemaker because that is not what they stood for.