Meet Erykah Badu's Three Baby Daddys & Check Out Her Thoughts about Each of Them
Soul singer Erykah Badu has three kids from three different men. Despite the peculiarities of their births, the mother of three has a fantastic relationship with her baby daddies. Check out her words about each of them.
Erykah Badu is an incredible soul singer with a personal story that is as intriguing as her music. She is the doting mom to three kids from three different men who are significant parts of her life.
Unlike the typical baby mama, baby daddy drama prevalent in the industry, the entertainer re-wrote her scripts through maturity, respect, and love for her kids.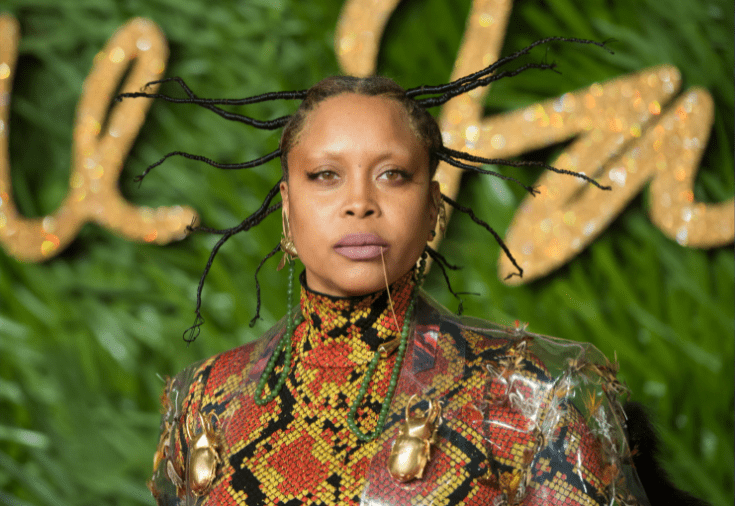 She bonds with their fathers, who often commune at her home for the holidays, enjoying a swell time with the family. See more facts about the peculiar relationship with her baby daddies!
BADU'S FIRST BABY DADDY
Badu's first baby daddy Andre 3000, is an actor and composer born in Atlanta, Georgia. He dated the singer for four years before ending the relationship. The former lovers went their separate ways two years after the birth of their first and only child Seven Sirius Benjamin.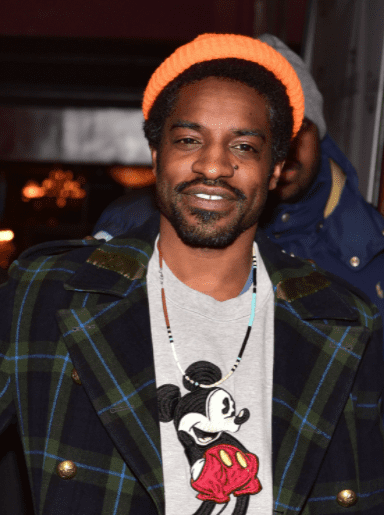 Despite the separation, the pair remained close and have an amicable relationship to date. Andre 3000 confessed that contrary to people's opinions, he and Badu are buddies who seek and give advice to each other.
This solid bond helps the former lovebirds connect seamlessly when co-parenting their son, Seven, who is doing impressively well in academics.
In 2016, the young man was admitted into four colleges; a feat that was proudly announced by his mother online. The mother of three explained that her son intends to major in arts, music, and psychology.
André 3000 x Erykah Badu's son Seven Sirius Benjamin chillen' with dad. pic.twitter.com/hdksguY2KU

— DatPiff (@DatPiff) April 21, 2016
BADU'S SECOND BABY DADDY
After Badu's relationship with Andre ended, she dated a few other rappers before meeting her second baby daddy, D.O.C, West Coast's iconic emcee.
He was a former member of the hip-hop group "Fila Fresh Crew." He is currently a solo artist who has worked with numerous big names in the entertainment industry.
During his relationship with Badu, the pair welcomed a daughter named Puma Sabti Curry. They enjoyed some years as lovers but parted ways some years later.
However, after more than one decade apart, both ex-lovers are committed to making their daughter happy, and they still have a friendly relationship.
BADU'S THIRD BABY DADDY
Jay Electronica is an American rapper, a native of New Orleans, Louisiana, an official member of Jay-Z's "Roc Nation," and the third baby daddy with whom the singer shares her third child and youngest daughter, Mars Merkaba Thedford.
The former couple was together for five years before calling it quits. They however maintained a healthy relationship as friends.
WHAT SHE THINKS OF HER EXES
Badu has never bad-mouthed any of her kids' dads. Instead, she often praises them over the unique relationship and bond they share. 
Andre 3000 is one of her closest pals; the entertainer mentioned that they are like siblings and that he supports her constantly by giving advice and appearing in family functions. Their bond is stronger over the years, and they have learned that they are alike.
While speaking about D.O.C, the mother of three confessed that he is a nurturer and cares for the kids. Jay Electronica is also an amazing father who protects the entire family, including the kids and the two baby daddies.
BADU ON PARENTHOOD
The mother of three is not one to shy away from flaunting or revealing details about her kids on social media. Instead, she confidently explains her responsibilities as a mother and their choices.
The singer mentioned that her first son inherited his father's genes, while her second, a gymnast, is chemically and atomically wired like mommy. Still, Badu has been vocal about her plans to support her children, irrespective of their career paths.
Despite a busy career as an entertainer, she was very present in their upbringing; by teaching them core values like discipline, educating them on her vegan lifestyle, and homeschooling them.
She has also rained her kids to be smart and at age 3, Seven was accustomed to the different planets. However, Badu's son is not the only academic genius in the family. 
Through the singer's influence, her daughters learn other languages such as Spanish, Mandarin, and French. She explained that language is crucial and that she wants the girls to be masters of the skill.