Meghan Markle's Friend Priyanka Chopra Seemingly Ignored William & Kate at Wimbledon
Duchess Meghan's friend Priyanka Chopra attended Wimbledon, where the royal's brother-in-law and his wife were also in attendance. The former allegedly ignored the latter at the event.
Priyanka Chopra, 38, attended Saturday's Women's Singles Final, where she allegedly showed loyalty to her friend Duchess Meghan. She is just one of the famous friends Meghan and her husband, Prince Harry, 36, share.
Meghan has friends in Toronto, Canada, and Los Angeles, California, because of her previous work as an actress. Some other friends include Serena Williams, Oprah Winfrey, Katharine McPhee, and more.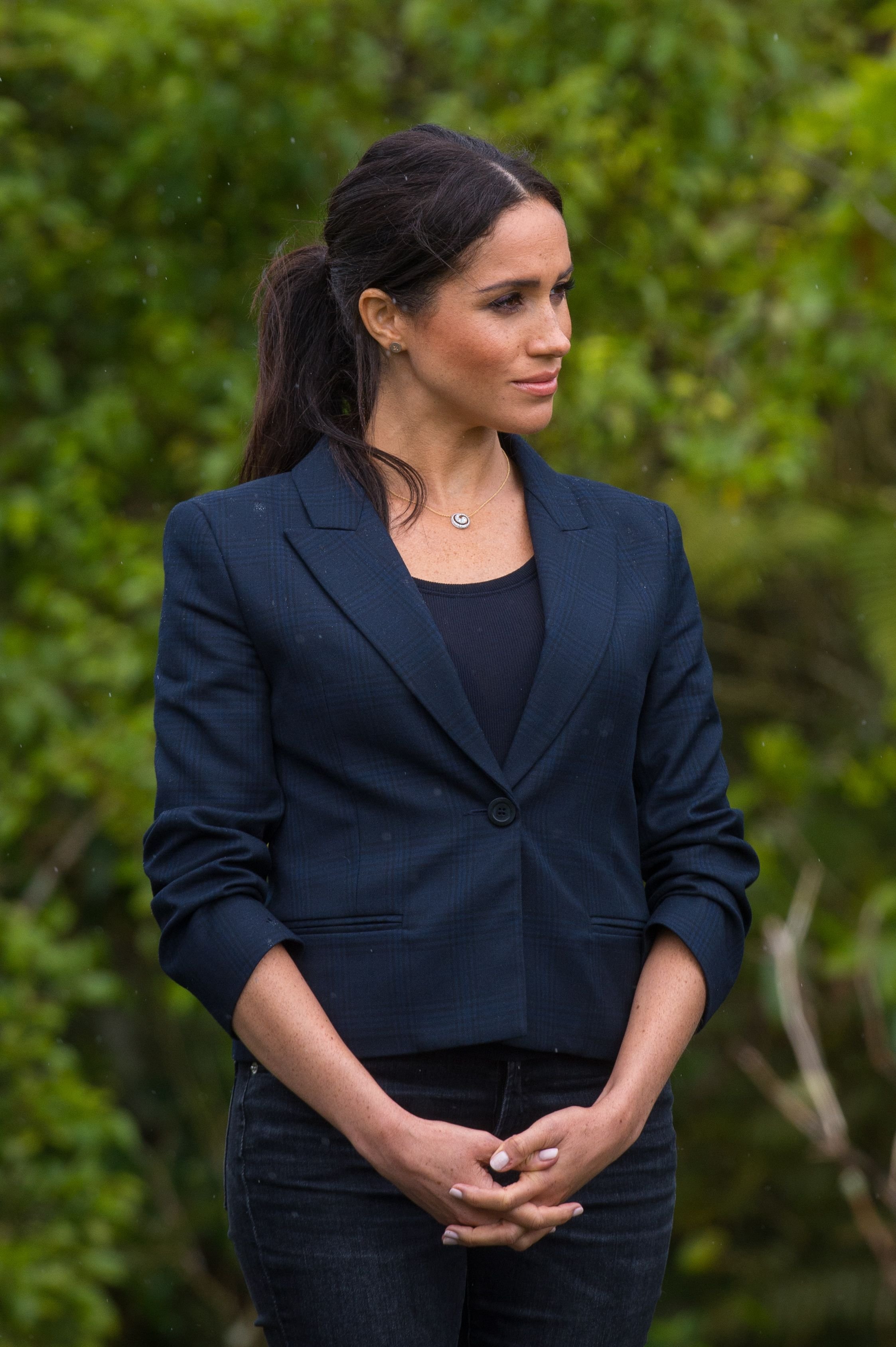 Going back to the weekend's match, a new clip by the Daily Mail showed Chopra seemingly "ignoring" Prince William and his wife Duchess Kate, both 39, when they settled into the Royal Box.
In the footage, Chopra was seen fiddling with her scarf as the Duke and Duchess of Cambridge settled in their seats. The actress didn't applaud along with everyone else at the match when the royals arrived.
Photos also showed how the "Quantico" star looked away from the royal couple while standing on the Centre Court balcony. Royal watchers suggested that it was a snub since Meghan made remarks about Kate.
During her CBS tell-all interview that included her husband, the former actress made allegations against Kate. She said her sister-in-law made her cry during a discussion about flower girl dresses ahead of her wedding.
.@priyankachopra looked classy & charming in a printed white midi dress as she attended #Wimbledon Women's Singles finals! 🤩 pic.twitter.com/kKBKIqH1Bq

— BombayTimes (@bombaytimes) July 11, 2021
Previously it was reported that the incident happened the other way round. It is, however, possible that Chopra didn't see the Cambridges when they entered, or maybe she wasn't aware of the etiquette to applaud.
A royal expert claimed that Kate had "risen above" the drama and that she "can't wait" to meet Harry and Meghan's newborn daughter, Lilibet Diana. The little girl was born on June 4, 2021.
#PriyankaChopra and #NatashaPoonawalla seem to have had a great time at Wimbledon this weekend! pic.twitter.com/lzatKB1JPJ

— Filmfare (@filmfare) July 12, 2021
Since last year, Chopra and Meghan have been living in the same neighborhood of Montecito, Santa Barbara. The pair have been friends for years, and the actress even attended Meghan's 2018 wedding to Harry.
Cohen added to the rumors before the actress responded.
They met at a party in 2015, where they clicked right away. In a February 2021 interview, Chopra described her friend as an icon, sweet, nice, and someone who wants to change the world for the better.
In attendance for the women's singles final are Duchess and Duke of Cambridge Kate Middleton and Prince William, Priyanka Chopra Jonas, Billie Jean King, Martina Navratilova, Tom Cruise#Wimbledon LIVE: https://t.co/xm0Qys6H4h pic.twitter.com/xJLZXIA5iC

— Firstpost Sports (@FirstpostSports) July 10, 2021
Rumors of a rift between the friends came up after the Duchess of Sussex failed to attend Chopra's December 2018 wedding in India to Nick Jonas. At the time, Meghan was pregnant with her first child, Archie, now-2.
However, the rumors were unfounded as Chopra and Jonas were among the first to visit the new parents at Frogmore Cottage, Windsor. The rumors started when the actress appeared on a television show.
.@PriyankaChopra arrives at The Championships, @Wimbledon wearing a Ralph Lauren Pre-Fall Collection silk blouse and pant, styled with #TheRicky #RLCollection #Wimbledon pic.twitter.com/vIpHVXM3WF

— Ralph Lauren (@RalphLauren) July 11, 2021
While being interviewed on "Watch What Happens Live! with Andy Cohen," a caller asked Chopra if she was upset that Meghan skipped her wedding. Cohen added to the rumors before the actress responded.
He said he'd heard the actress didn't go to the royal's baby shower because Chopra was angry at her. The star shut down the rumors and explained she didn't attend due to meetings about a book she was writing.
Err so Priyanka Chopra didn't stand up or clap for William and Kate at Wimbledon. Remind me, what have they done to deserve a round of applause?

— Aparna H (@FuschiaScribe) July 14, 2021
"The Matrix 4" actress has always spoken highly about her royal friend. In a 2019 interview with Elle UK, the Bollywood actress praised Meghan and acknowledged her "important" and worldwide voice.
The "Baywatch" star said her friend had always been meant for bigger things in life. She felt it was amazing that the Duchess of Sussex had found her calling and had the platform to pursue it and bring it to fruition.