Daily Joke: Dentist Gives His Patient Viagra Instead of Anesthesia
Visiting the dentist can be a real struggle, and preparing yourself for the tooth extraction tends to be even scarier. Many people are afraid of seeing the dentist because they cannot handle the pain of being operated on. 
The man in this joke faced a similar scenario and couldn't help feeling scared when the dentist pulled out the novocaine freezing needle to inject him. He couldn't contain his fear any longer and screamed: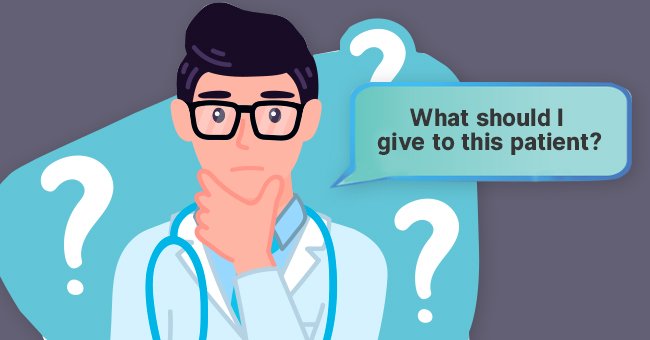 "No way! No needles! I hate needles!"
When the dentist saw the man's reaction, he started hooking up the laughing gas. Once again, the man objected and cried with fear:
"I can't do the gas thing - the thought of having the gas mask on is suffocating to me!" 
Upon seeing the man's scared response, the dentist proceeded to ask him if he had any issues with taking a pill.  
"No," replied the man. "I am fine with pills."  
So the dentist left for some time and then came back and said: "Here is a Viagra tablet." 
"Wow - I didn't know Viagra worked as a pain pill!" replied the patient.
The dentist looked at the man and said: "It doesn't. But it will give you something to hold onto when I pull out your tooth." 
ANOTHER JOKE ABOUT A DENTIST 
Here's another joke about a man who went to the dentist and inquired about the cost of tooth extraction. "$85 for an extraction, sir," replied the dentist. 
"Ouch! Don't you have anything cheaper?" remarked the man out of agitation. 
"But that's the normal charge for an extraction, sir," said the dentist. 
"What about if you didn't use any anesthetic?" asked the man, hoping for a lower cost. 
"Well...it's highly unusual, sir, but if that's what you want, I suppose I can do it for $65."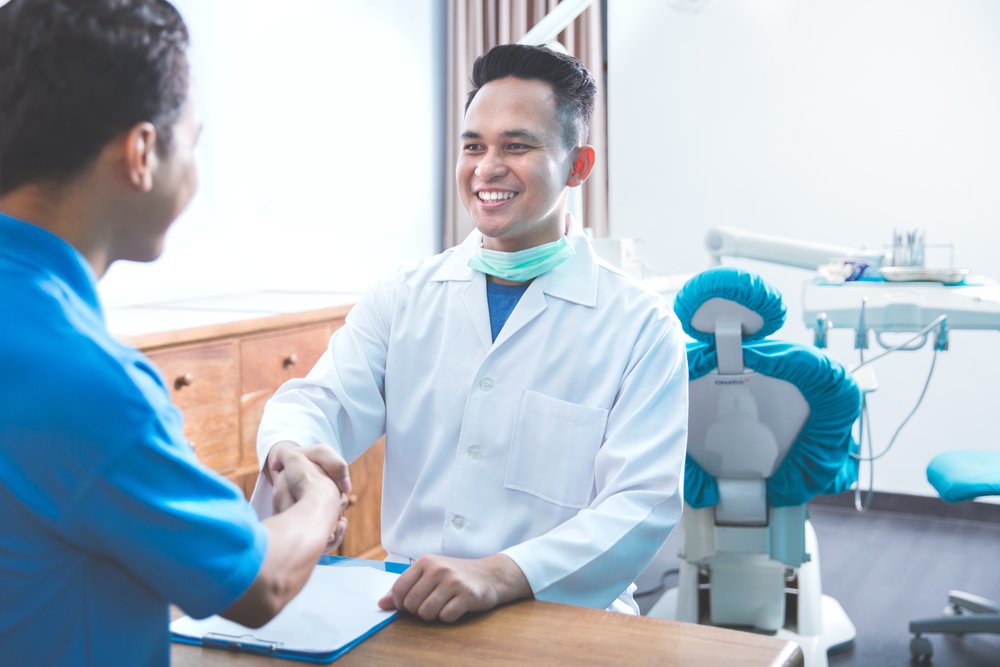 "What about if you used one of your dental trainees and still without anesthetic?" inquired the man. 
"Well, it's possible, but they are only training, and I can't guarantee their level of professionalism. It'll be a lot more painful, but I suppose, in that case, we can bring the price down to say $40," replied the dentist. 
"Ouch! That's still a bit much. How about if you make it a training session and have your student do the extraction and the other students watching and learning?" said the man. 
The dentist thought for a moment and replied, "Well....okay, it'll be good for the students, I suppose. I'll charge you only $5 in that case, but it will be a traumatic experience." 
"Now you're talking, young man! It's a deal," said the man. 
"Can you book the wee wife for next Wednesday?" 
Have you ever had a funny experience while being at the dentist's clinic?  If you enjoyed these jokes, you might like this one about a dentist who examines his patient.
Have a joke or a funny story of your own to share? Please send it to info@amomama.com with the subject: Subscriber Joke.
Sources: Reddit.com, Upjoke.com
ⓘ The information in this article is not intended or implied to be a substitute for professional medical advice, diagnosis or treatment. All content, including text, and images contained on, or available through this NEWS.AMOMAMA.COM is for general information purposes only. NEWS.AMOMAMA.COM does not take responsibility for any action taken as a result of reading this article. Before undertaking any course of treatment please consult with your healthcare provider.