Telegraph: Kate Middleton's Charity Projects Started with Secret Visits Years Ago – See Details
The Duchess of Cambridge Kate Middleton is quite famous for her various charity works over the years. However, before she championed many known causes, there was a time she did charity under the wraps.
Through the years, royal fans have watched the Duchess of Cambridge, Kate Middleton, work round the clock as she goes about her royal duty. At the center of all her numerous activities and causes is her charity work.
The Duchess is no stranger to working with charities and the positive effect it has on society. However, prior to Middleton going national with her various projects, she started her philanthropic journey by keeping a low profile.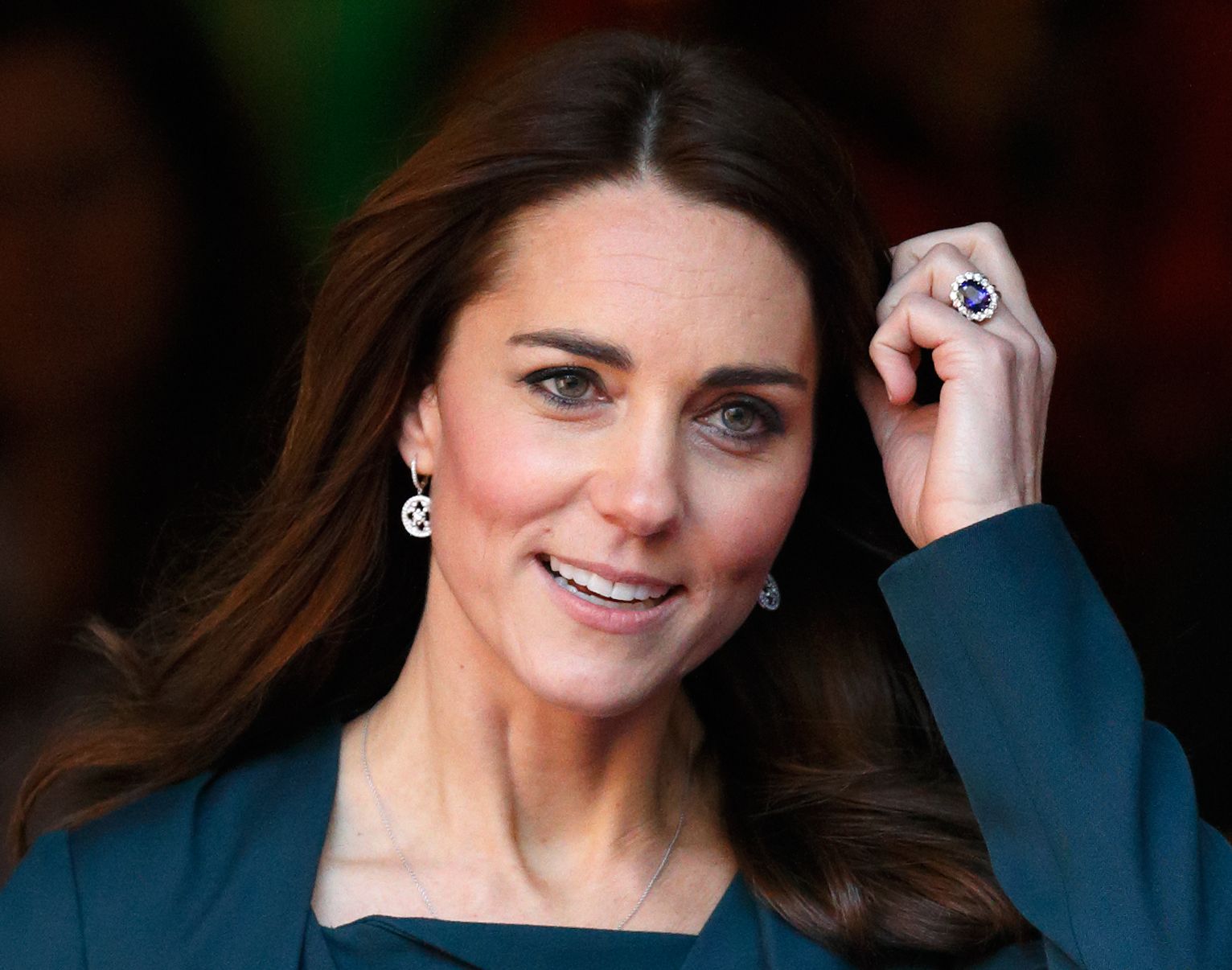 A ROYAL PHILANTHROPIST
Fresh into the royal household, Middleton began to get accustomed to the royal duties that came with her status. She also knew she wanted to channel her energy into something highly productive.
At the time, the 39-year-old had announced her patronage of action on addiction. This project was centered on working with people struggling with drug and alcohol addiction. 
She started with "Hope House," a rehabilitation center focused on women who were battling addiction. Middleton, who was 29 years old at the time, kept it under the wraps, secretly visiting the center and going about her duties.
The Duchess of Cambridge has been said to be interested in children's early years because she became a mother.
Her former secretary, Rebecca Priestley, noted that she recalled going up to Anglesey where Middleton and her spouse Prince William resided as newlyweds. She had gone to have a conversation with the duchess about her life as a royal. 
Priestley reported that Middleton followed her instinct about supporting charities focused on addiction. The Duchess wanted to know if a support system was available for addiction patients because she understood that it could play a very important role on a broader scale.
FOCUSED ON CHILDREN'S WELFARE
The mother-of-three has launched her Royal Foundation Center for Early Childhood initiative. As of June this year, she met up with experts at the London School of Economics and then hosted parents at Kensington Palace. 
Middleton did not mind the weather as she stepped out in a lavender knee-length dress with a 'queen Anne' neckline and a pair of nude stiletto heels. She rocked her Clarke Lapis Lazuli necklace and the Halcyon days bangle.
The senior royal left her beautiful honey-brown waves down her shoulders. She also confidently held on to a vibrantly colored umbrella to avoid getting wet from the rain. 
Middleton addressed parents, making it known that her goal was to help create "a happier, healthier, and more nurturing society." During the meeting, Middleton also discussed the importance of early childhood development.
THE DUCHESS ON CHILDREN'S MENTAL HEALTH
The Duchess of Cambridge has been said to be interested in children's early years ever since she became a mother. She has, however, denounced the claims, making it known that not only parents contribute to the formative years of kids.
Middleton is also quite passionate about children's mental health. Since 2013, she has been the Royal Patron of "Place2Be," a children's cognitive health charity project.
The mental health program includes the provision of counseling and the show of emotional support for teachers and children. In 2015, Middleton helped launch the first-ever Children's Mental Health Week. 
MIDDLETON'S MOMENTS WITH KIDS
During Middleton and Prince William's tour of Scotland back in May, the couple met with some kids who were eager to see them. While she moved up close to them, one child asked her if she was a princess. 
Thank you to everyone who came out and met us in Orkney pic.twitter.com/zZ6ITWBT1t

— The Duke and Duchess of Cambridge (@KensingtonRoyal) May 26, 2021
She answered that she was not a princess, as she shared her title. The duchess added that a lot of people called her Catherine. At that point, another child chimed in, mentioning that Middleton was a Princess. 
Middleton moved to the little girl and asked her if she was a princess, to which she answered that she was not. The star mom proceeded to admire the little girl letting her know she looked like a princess in her dainty outfit.