Police Officer Immediately Rushes to Help after Poor Deer Gets Stuck in a Soccer Net
A police officer came to the rescue of an animal that was trapped in a soccer net. For his exceptional efforts, this "deer whisperer" received many messages of praise and thanks. 
The Foxborough Police Department in Massachusetts reported to a peculiar call for assistance this month. When a deer was stuck in a soccer net, one commendable officer rushed to the scene.
The deer had been spotted at the Ahern Middle School, and in a message posted to Facebook, they explained the heartwarming events as they transpired.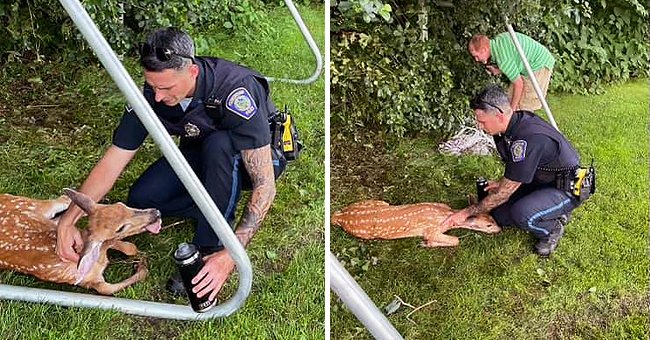 THE KIND COP
Officer Ryan McGrath was the kind cop that could be seen assisting the deer that resembled Bambi. In the photographs, he is crouched down, offering the animal water and affection. He also quickly removed the net from the struggling animal. 
The police station commented that it was "all in a day's work," but the online community was quick to recognize the special actions of Officer McGrath, who went above and beyond the call of duty.
PRAISE AND THANKS
The police station also added that the deer was injured. The poor animal needed a helping hand, and that is exactly what McGrath offered. Netizens were moved by his caring nature and voiced their messages of thanks.
One user called the officer a "deer whisperer," while another expressed: "You are always going the extra mile for our community. We appreciate all that you do!"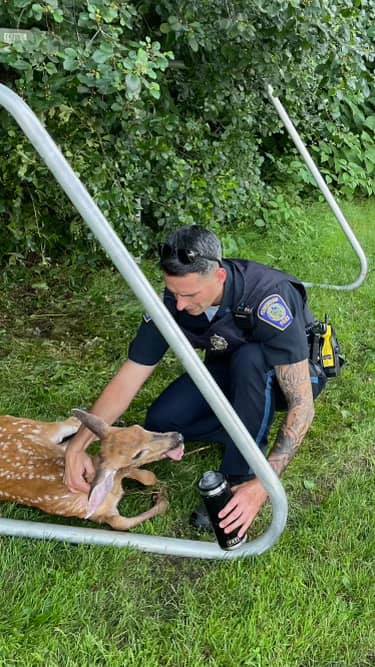 MESSAGES OF CONCERN 
While the commentary was predominantly positive, a few users raised a red flag to the officer's actions. These users were concerned about the deer's condition.
One individual stated: 
"If it was bleeding and probably dehydrated it needed medical help and it' mother is probably gone by now out of fear of humans so the fawn has no protection! Should have been transported to a rehabber."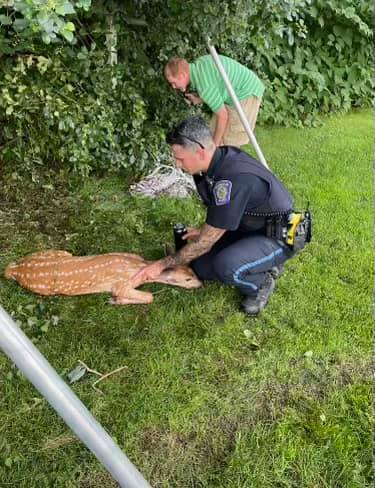 POLICE SAVING THE DAY
According to the post made by the police, thanks to the rescue efforts by Officer McGrath, this deer managed to make its way back into the woods. Hopefully, it was reunited with its mother. 
This month, police in Milford, Connecticut, also saved the day. An officer pulled an allegedly suicidal person from Mondo Pond. Officer Kevin Hilliard and his furry canine partner, Tyson, salvaged a potentially fatal situation.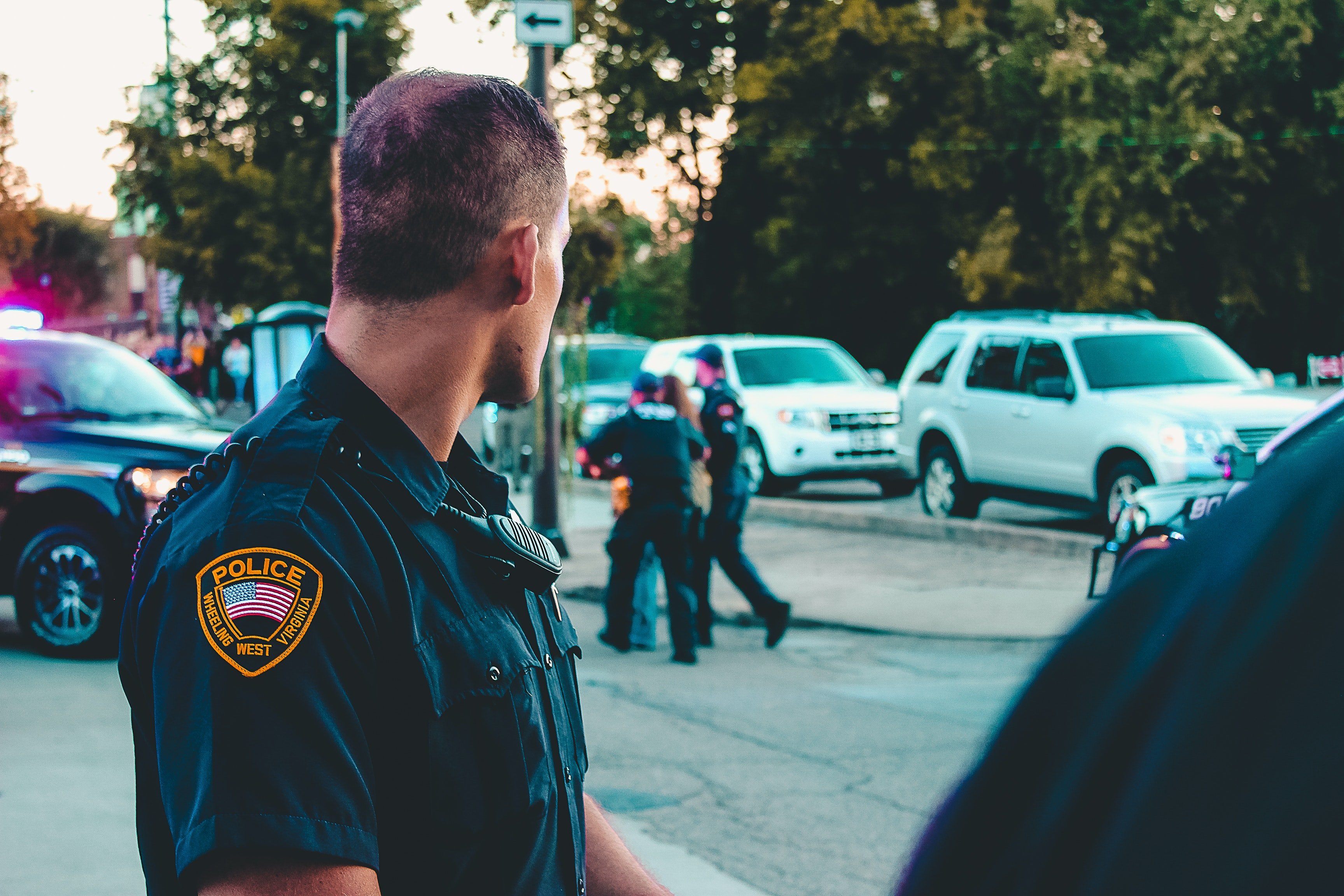 ANOTHER POLICE RESCUE STORY 
Their quick action made the difference, and no injuries were reported thanks to them. Yet another piece of good news came in this month, thanks to a Springfield, Illinois police officer. When a woman's car flooded, he intervened and pulled her from the vehicle.
Afterward, he shared a cup of tea with the distraught woman. Now, the officer is trying to arrange a fundraiser to assist her in fixing up the water-damaged car—he is proof that many officers in blue do go the extra mile!