Here Is the Reason Why Jennifer Lopez Became Homeless As a Teen
Although Jennifer Lopez is currently one of the most successful and wealthy artists in the music and film industry, she was homeless and spent nights sleeping on the sofa of a dance studio.
Born in July 1969 in the Bronx, New York, Jennifer Lopez is one of the most iconic entertainers of the last couple of decades. She has taken home many AMAs, Billboard Latin Music Awards, and other accolades. 
Unfortunately, her road to greatness was not a walk in the park. While Lopez's relationship with her mother, Guadalupe, is adorable nowadays, she was part of why Lopez was homeless for months.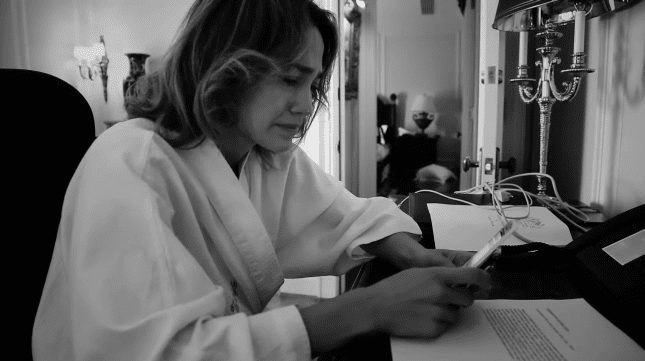 LEAVING HER PARENT'S HOME
Lopez has been passionate about dancing since she was young, so it was only natural for her to be interested in that growing up. However, her mother was not supportive. 
After spending only two semesters in college, Lopez told Guadalupe and her dad, David, that she wouldn't return to school because she dreamed that she was supposed to be in show business.
Lopez wanted to try dance full-time, and David not only was okay with her dropping out of college but also encouraged her to "go with" dancing. Guadalupe's reaction was the exact opposite.
She and Lopez got into a "huge fight" because she didn't want her daughter to drop out. At some point, Guadalupe told Lopez that if she left school, she could no longer live in her house.
Lopez and Guadalupe's relationship fell apart after that argument, especially because the pop icon took a leap of faith and left her parents' home to pursue her dream. 
BEING HOMELESS
At the time, Lopez was 18 years old and had nowhere to go – except for a dance studio. The owners let her sleep on the sofa, and although she was homeless for months, she was sure it was what she needed to do. About the whole experience, Lopez said: 
"Now that I think back on it, and thinking about being 18, or one of my kids being 18 and doing that, I would've had a heart attack."
Fortunately, Lopez booked a dancing gig in Europe only a few months after leaving her parents' house. When she returned to the States, she got a job as a Fly Girl dancer on "In Living Color" and moved to Los Angeles. 
Guadalupe and Lopez eventually made amends.
She then began working as an actress in films like "Money Train," "My Family," and "Jack" before shooting to stardom as Selena Quintanilla in the 1997 eponymous biopic. The rest is history.
JENNIFER LOPEZ TODAY
Abandoning her "normal" life to pursue her dreams could have ruined her future, but it actually made it much better. In 2020, Forbes reported that Lopez's net worth was $150 million. 
She allegedly made $55 million with her 2019 world tour alone. Apart from that, she has released eight successful studio albums and has earned millions from endorsements with fashion brands like Versace.
Guadalupe and Lopez eventually made amends, and they currently have a fantastic relationship. The "Hustlers" star once admitted she got her work ethic from David, who worked night shifts, and Guadalupe, a Tupperware lady who also worked at a school. 
Watching her parents work so hard made Lopez feel she couldn't let them down, so she had a "natural discipline" early on. Now, Lopez is much more than just a dancer.
In January 2021, she launched her skincare line, JLo Beauty. She also worked as a judge on the talent show competition "World of Dance" and is expected to appear in a few movies, including "Marry Me" and "Shotgun Wedding." 
As per her love life, she and former professional baseball player Alex Rodriguez broke off their engagement after being together for four years. Nowadays, she is dating another Hollywood A-lister, Ben Affleck. What a life!