Fans Say Eddie Murphy's Green-Eyed Granddaughter Looks Like His Ex Nicole Murphy's Twin in New Photo
Eddie Murphy's ex-wife Nicole Murphy recently shared an adorable photo of her granddaughter named Evie. Many fans marveled at how similar she looked to the little girl.
On July 18, Nicole Murphy, who was married to acclaimed actor Eddie Murphy from 1993 to 2006, took to her Instagram page and posted a picture of her beloved granddaughter Evie. In the caption, she wrote:
"Cuteness overload."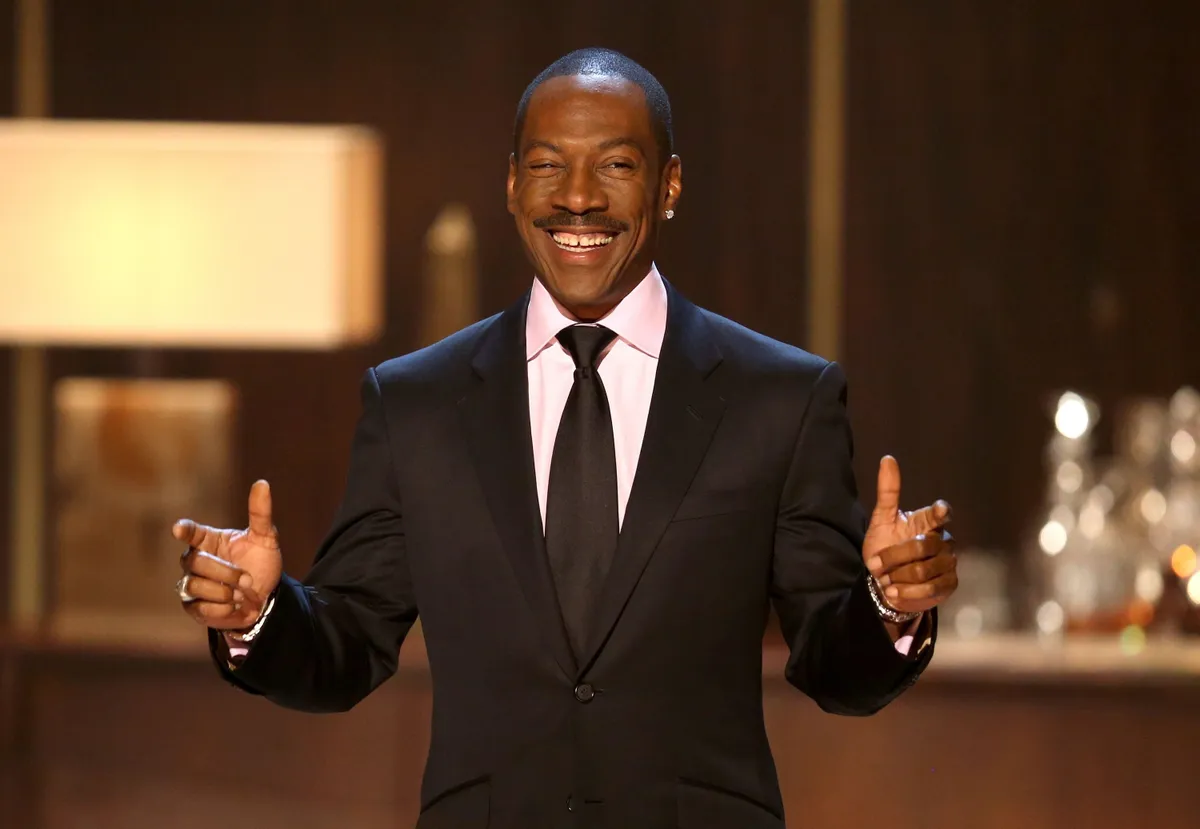 'ANGEL ON EARTH'
In the photo that already garnered more than 23,000 likes, Evie is not looking at the camera. The green-eyed toddler's outfit looks terrific on her. In the comments section, many said she is her grandmother's twin.
One person wrote that Evie, like her grandmother and mother, has a stunning appearance. Another added, "Your twin Nik! [sic]." Someone else commented, describing Evie as an angel on earth.
FIRST GRANDCHILD
Eddie, who became famous via the comedy sketch show "Saturday Night Live," welcomed his first grandchild when his son Miles Mitchell Murphy and his girlfriend Carly Olivia welcomed their daughter Evie in July 2019.
Evie's birth comes not too long after Eddie welcomed his 10th child, Max Charles Murphy, with his fiancée Paige Butcher. The boy's middle name honors Eddie's late brother, Charlie Murphy.
The doting father proudly said that he does not have one bad seed.
CLOSE IN AGE
The age differential between his granddaughter Evie and son Max is something Eddie knows well. In an interview on "Live with Kelly and Ryan," it was also something he can laugh about.
"I have my first grandchild. So I think she's five months — a five-month-old grandchild and a 10-month-old son," Eddie said. "Guess that makes me a heck of a fella. My son is my granddaughter's uncle."
Eddie likes the sound of the affectionate term "Pa-Pa" that his granddaughter would call him. Asked by Kelly if he would prefer something like "Big Papa," he politely and in a humorous tone declined.
Eddie famously posed with all ten of his children for a holiday photo. As he has mentioned in the past, his blended family with Paige, ex Nicole, and his kids from his prior relationships are pretty good friends.

In addition to Miles and Max, Eddie, an accomplished musician with three studio albums to his credit, is the proud father of his other children, Eric, Bria, Christian, Shayne, Zola, Bella Angel, and Izzy.
Besides two children with Paige, Eddie has five children with Nicole and a son from his previous relationship with Tamara Hood. With Paulette McNeely, Eddie has another son, and with Mel B, he has one daughter. 

HE LOVES FATHERHOOD
Though he is busier than ever raising his ten children, Eddie feels blessed to be their father. In an interview in March 2021, the star expressed his gratitude for his good fortune and said he loved being a father.
Eddie said during a rare interview about his family that his children have excellent character, they're knowledgeable, and they're trying their best to do well in life. He also said they're respectful and well-behaved.
The doting father proudly said that he does not have one bad seed. Although Eddie is still active in show business, he's more focused on raising his young children at this point in his life. 
As of now, Eddie said that the idea of doing three movies every year is over. Throughout his life, the Golden Globe Award winner has realized that if someone puts their children first, there is no sense of failure.
While making career decisions, Eddie keeps his children at the top of his mind as well. The star explained that he always considered what was best for his children whenever he was faced with a crossroads.