Eddie Murphy's Son Miles Proves He Is a Great Dad by Spending Time with His Daughter in Pics
Eddie Murphy's son Miles shows how much of a loving father he is when it comes to his daughter, as seen in pictures posted by his partner. 
Being a great dad is more than just being there biologically. It entails spending time and resources while building a loving relationship with one's child. 
Eddie Murphy's son Miles has shown that just like his father, he can be a great dad to his daughter Evie whom he welcomed last year. His partner Carly took to Instagram on Father's Day to share how much of a loving and doting dad he was to their little girl.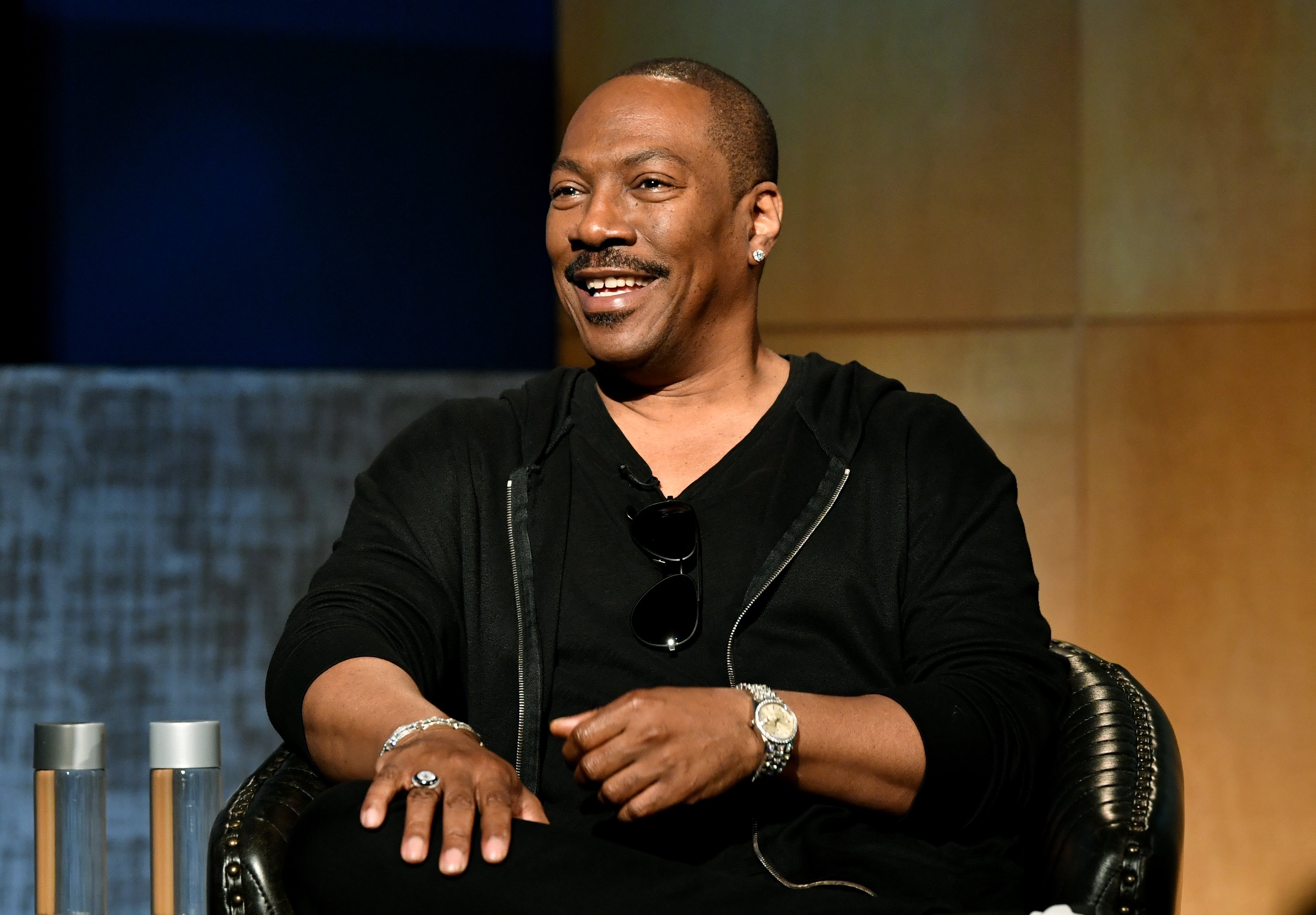 Carly shared various images and videos on her Instagram account showing Miles and Evie at different stages of the tot's life as they spent time together. The post had the caption: 
"Happy Father's Day Babe! Evie is sooooo blessed to have you as her daddy. Forever thanking God for you. We love you so much❤️."
Some of the images showed Miles and Evie twinning with their outfits and sharing such huge grins, which showed their striking resemblance.
There was also a video of Miles holding Evie's hands as she learned to walk. The two looked to be having a great time as Evie continually smiled and looked up at her dad. 
Eddie revealed he was excited and could not wait to spend time with his granddaughter.
The post had over a thousand likes and a couple of comments from followers of Carly. Some of the comments talked about how beautiful it was to see Miles as a happy dad. 
Some of the fans who commented said it was great that he was spending time with his daughter as this was what was needed when it came to being a father. 
Some comments pointed out the resemblance between the two and expressed that they had the same smile, while others said Evie looked like a mix of her father and mother. 
Evie is the first grandchild of legendary actor and comedian Eddie Murphy. Surprisingly, she was welcomed to the family almost five months after Eddie's last son Max Charles was born. 
Speaking on being a grandfather, Eddie revealed he was excited and could not wait to spend time with his granddaughter. He also said he wanted to be called Pa-Pa as opposed to being called Grandpa.
Eddie is the father of ten adorable children whom he shares with different women. He was once married to Nicole Murphy, and together they have five children. He also has a child with Mel B and two from other women. His fiancée, Paige, also has two children with him. 
One interesting thing about Eddie and his children is that despite how large of a family they are, he is close to all of his kids, and they enjoy spending time with each other from time to time.