Daily Joke: Man at an Ice Sculpture Exhibit Wondered Why It Was So Quiet and Boring
A man went for an ice sculpture showcase that hundreds of people attended. At the event, people went around to view the beautiful artworks on display. 
However, they stayed quiet while exploring the artworks and only whispered to each other if they needed to say anything. The man was baffled at this behavior and wondered why people refused to talk.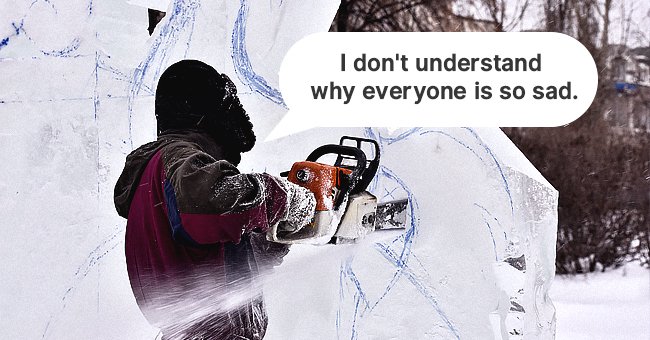 Being a talkative and social person, he was uncomfortable with the general setting and decided to change the event's mood. Hence, he went around to different groups of people at the event in a bid to stir up conversations among them. 
However, the harder he tried, the more people paid him no attention. Instead, they ignored him or shoved him away. The man became frustrated and grabbed the nearest ice sculpture his hands could reach and smashed it on the ground. 
However, his actions did not affect the sculpture. It remained whole. The man did not stop at that. He started stomping on the sculpture, hoping it would crack. Still, there was no impact.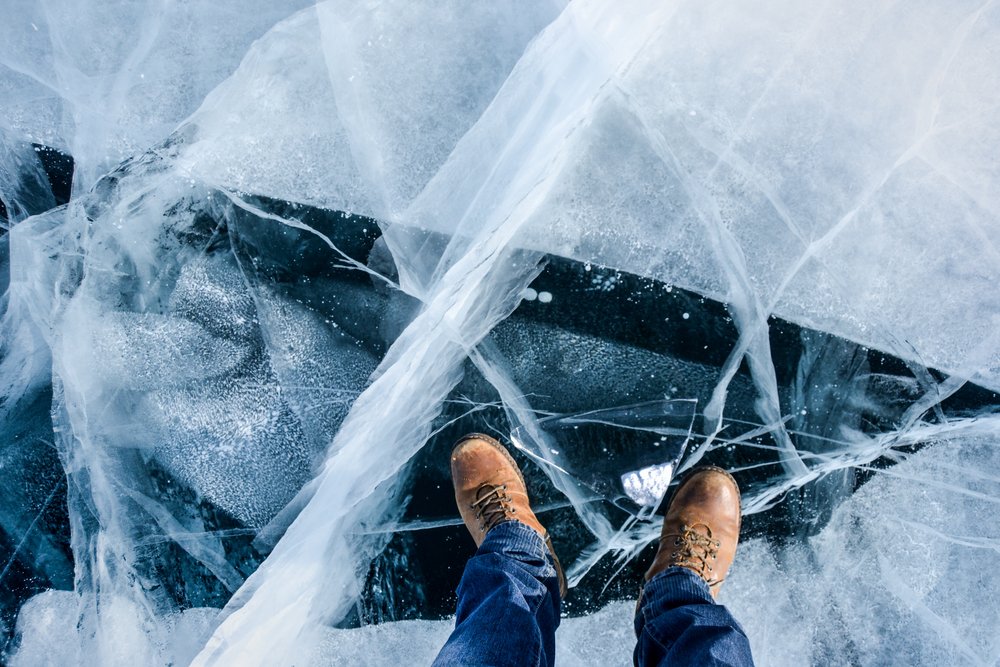 The man was more furious and started throwing everything he could find at the sculpture. He also punched, kicked, did other things to it. Yet, the sculpture stayed the same. 
People around him were horrified at his actions. One of the attendees, an old lady, called out to him. She asked him what he was doing and added that the sculpture belonged to her. The man was embarrassed and replied: 
"Oh, I was just trying to break the ice." 
ANOTHER ICE JOKE
Sven and Oli had been fishing partners for decades and had fished from a particular lake in that period. Hence, they knew there were no more fish in it. However, they still went fishing as it was the only way for them to get away from their wives. 
After fishing for a while, they encountered a young kid who cut a hole in the ice under a tree. Both men gave each other a knowing look and said there had not been a fish at the lake for so long. 
However, to their surprise, the kid pulled out several fish in succession. Sven and Oli could not believe their eyes. They wondered how there was a lot of fish in the lake. 
After deliberating among each other, Sven went to meet the kid and asked him how he was able to catch so many fish. "Kmmmmm mmmm mmmmm mmmm," the kid replied. 
Sven could not make up what the kid was saying and told him so. However, the kid replied the same thing. Sven said he did not want to be rude and asked the boy to repeat himself as he could not understand his words. 
The kid pulled out another fish. He put his hand to his mouth and spat out its contents. Finally, the kid replied: "Keep your worms warm." 
Enjoyed the jokes? Read this one about an old man who walked up to a frozen lake and couldn't catch a fish.
Sources: Upjoke