'The Jeffersons' Star Zara Cully's Grandniece Shares a Striking Resemblance to Her Famous Relative
The Jeffersons' star Zara Cully has a grandniece who shares a great resemblance with her and who never stops singing her praises. Make her acquaintance. 
Zara Cully was an actress, perhaps most famous for her role on "The Jeffersons," but while she was a celebrity to many, there were a few who had the opportunity to call her family. 
Zara Cully has a grandniece named Yvette Porter Moore, who has spoken extensively about her on her personal blog and social media pages.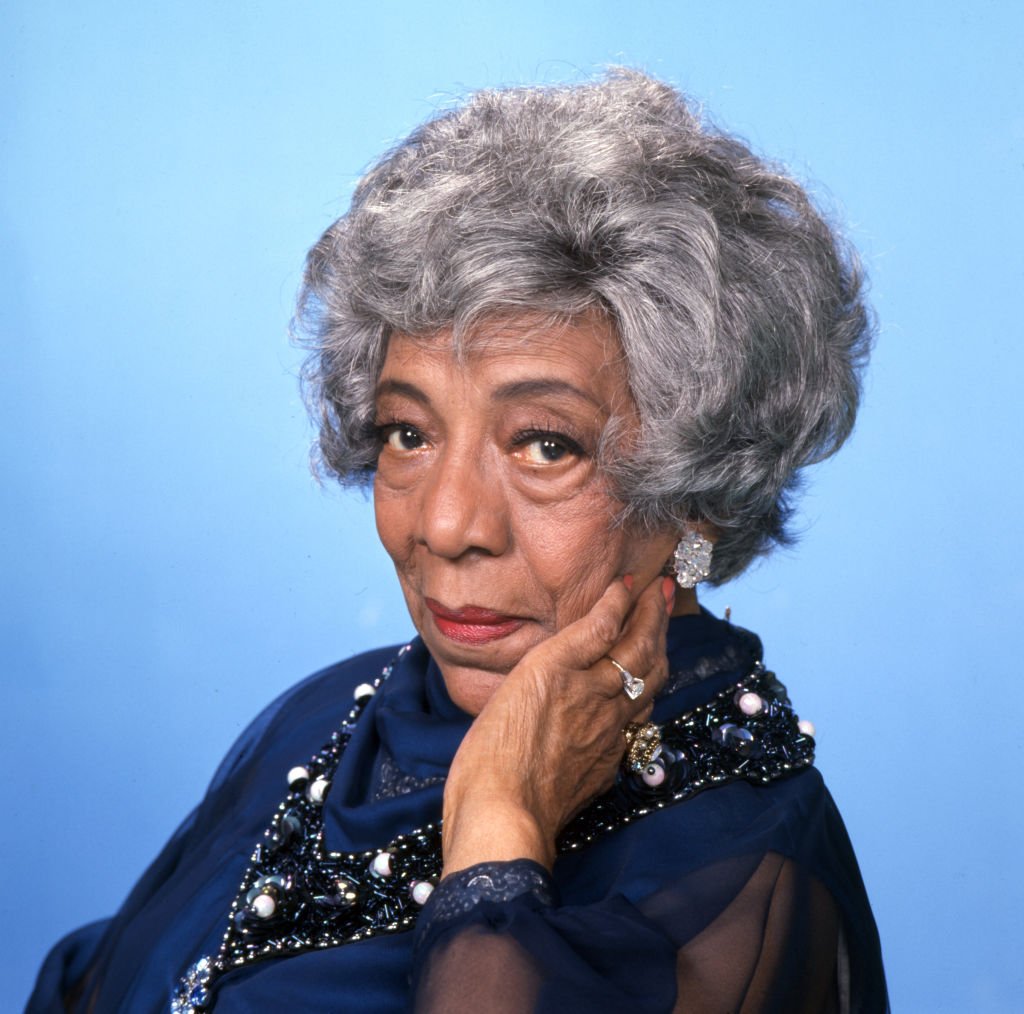 In 2016, the beautiful woman, who also shares a striking resemblance with the late actress, took to her Facebook feed with a tribute dedicated to her late grand aunt on the event of her birthday. 
Yvette shared a picture of a young Zara who looked similar to herself. A scroll through her Facebook profile will reveal pictures of herself that showcase the resemblance she shares with her late aunt. 
HER ORIGIN
According to Yvette's blog, Zara was her grandmother, Agnes Cully Peters' oldest sister. On February 26, 1892, she was born in Worcester, Massachusetts, to Nora Ann Gilliam and Ambrose E. Cully. 
They were originally from New Bern, Craven County, North Carolina but migrated in 1890 to Worcester, MA. Zara's mother reportedly gave birth to a lot of children, including her. 
Some speculate that they could number as much as 21, but Yvette stated in her blog that she has been able to document only 12 as some met their end through miscarriage, as they were born, or while they were still in their formative years. 
HER JOURNEY TO STARDOM 
Growing up, Zara had the uncanny ability to recite things she had only glimpsed once before — a photographic memory that made it easy for her to recite several poems off the bat like she was reading from a book. 
Zara taught acting for a decade and a half in a studio she owned and at the Edward's Waters College but was unsettled by her experiences with southern racism. It chafed at her and brought her into conflict with many people, but luckily, her status as a woman protected her.
Yvette once discussed the dynamics of her relationship with Zara in a post she shared via her blog.
She found fame when she landed her role as Miss Sanford's sharp-tongued, always cranky mother-in-law on the famous drama "The Jeffersons."
Her performance was a near-perfect one; according to one of her fellow castmates, Marla Gibbs, she had the gift of delivery, knowing exactly when to make a statement. 
Zara married James M. Brown, Sr aka Daddy J, and they welcomed four children, one of whom died in childbirth. Their children were: James M., Jr, Mary Gale (Polly), and Emerson, and they are all deceased. Zara passed away from cancer on February 28, 1978. Yvette had just been ten years old. 
THEIR LIMITED RELATIONSHIP 
Zara was a boarder at the same New York apartment with her sister Agnes Cully Peters between 1935-1940. She moved to Los Angeles in the late 1950s alongside Yvette's mom, grandmother Agnes, and her brother-in-law "Unkie" Brown.
Yvette once discussed the dynamics of her relationship with Zara in a post she shared via her blog. As a child, she recalled how excited her mother would get whenever Zara would call them on the phone. 
Her mother would allow her to speak to her aunt, who was ever curious about how she was doing in school. Then, after making sure she was enjoying her extra-extracurricular activities, Zara would let her know she loves her and then let her go. 
When Zara passed, Yvette attended her funeral. She was amazed by the number of people who turned out for the bittersweet event. In addition, she had the opportunity to meet cast members from the "The Jeffersons." 
Her favorite was Paul Benedict, who kept her and her cousins from getting caught up in the somber atmosphere by keeping them running around laughing. Yvette remembers the late actress as a wonderful woman who was very kind to her family.