Undrafted Baseball Player Walks Into Dad's Office and Surprises Him with Life-Changing News
Baseball player Robert Anthony Cruz shared a video surprising his mechanic dad after being recruited by the Washington Nationals. The video has since gone viral on TikTok.
Parents often share in their child's success and failures, so when Robert Anthony Cruz walked into his dad's office to give great news, his father was moved to tears.
Cruz, a Biola University student, was playing video games at home when he received a surprise call. He had not been talking to scouts for over a week, making him think no one considered him to be drafted.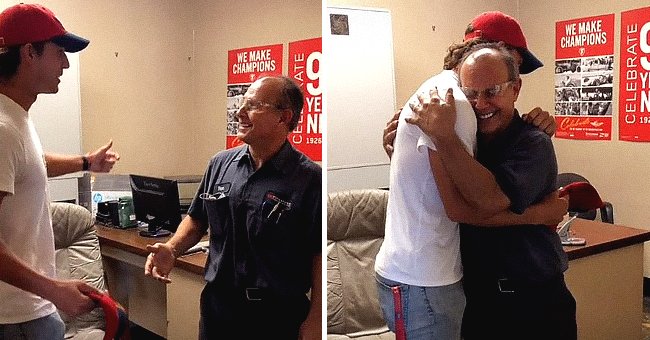 SURPRISING HIS FATHER
However, the Washington Nationals signed the athlete as a free agent, and after receiving the call, he drove straight to his father to share the good news. Cruz posted the man's reaction on TikTok, which quickly went viral. He wrote:
"Surprising my dad at his work with the news that I just got signed by the Washington Nationals. My name wasn't called in the draft, but I got a surprise free agent contract."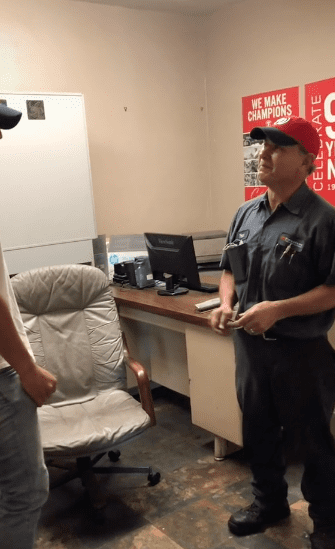 In the short clip, Cruz went to his father, who works as a mechanic at a local car shop, and handed him a Nationals hat. The doting dad hugged his son and was speechless as tears ran down his face.
CHASING HIS DREAMS
His new teammate, Juan Jose Soto Pacheco, saw the post, congratulated him, and welcomed him to the Nationals in the comments section. Cruz will reportedly train with the rookie-level team in Florida for the next couple of weeks to chase his dreams.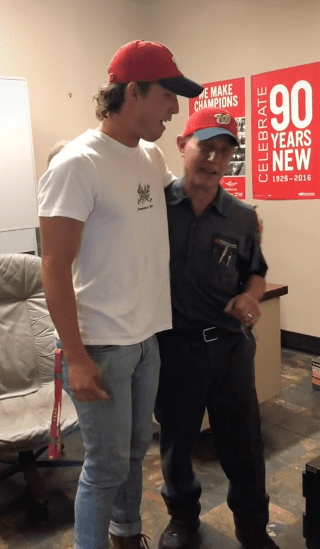 Another Patriots star recently made headlines in March for heroically helping a woman from an attempted sexual assault. 
According to the baseball player, surprising his father and celebrating before he left was special. Cruz's father is the most hard-working man he knows, and it seems a lot of motivation and inspiration comes from their special bond.
JONES SURPRISES HIS FATHER
Many in the sports industry look up to their fathers and father figures to work towards their dreams. One of those athletes is football player Jonathan Jones, who believes his dad deserves the world and nothing less.
In April, Jones decided to surprise his father with a 1972 Oldsmobile Cutlass Convertible 442 for his birthday. Knowing that his dad was a fan of vintage cars, the gift would mean everything.
The Patriots cornerback captured the special moment on video and shared it with his hundred thousand followers on Instagram, mentioning that his father has done so much for Jones and deserves the car.
"Bout to surprise him with his favorite car," Jones said in the social media post. "Hope he's ready. If he don't cry, we gonna [sic] take it back. That's the deal," he quipped.
Another Patriots star, along with Tempe resident Murry Rogers, recently made headlines in March for heroically helping a woman from an attempted sexual assault. 
The duo saved a 71-year-old woman from being attacked by Kevin Caballero, who pushed the victim to the floor and attempted to attack her sexually. Herron did not think he would experience something he only saw in the movies, but luckily, he was in the right place, at the right time.