Regina King, 50, Exudes Elegance Wearing a Strapless Black Ball Gown at the Cannes AmfAR Gala
The Cannes AmfAR Gala has officially passed, and several celebrities looked stunning at the event. Actress Regina King especially turned heads in her stunning look for the star-studded gala. 
Oscar-winning actress Regina King is undoubtedly one of the most talented actresses to grace our screens today. Her roles in films and TV series such as "If Beale Street Could Talk" and "Watchmen" prove her case well. 
However, Ms. King is more than just an acclaimed actress in many people's eyes. She is also one of the most stylish fashionistas to grace the red carpet come awards season and special star-studded events.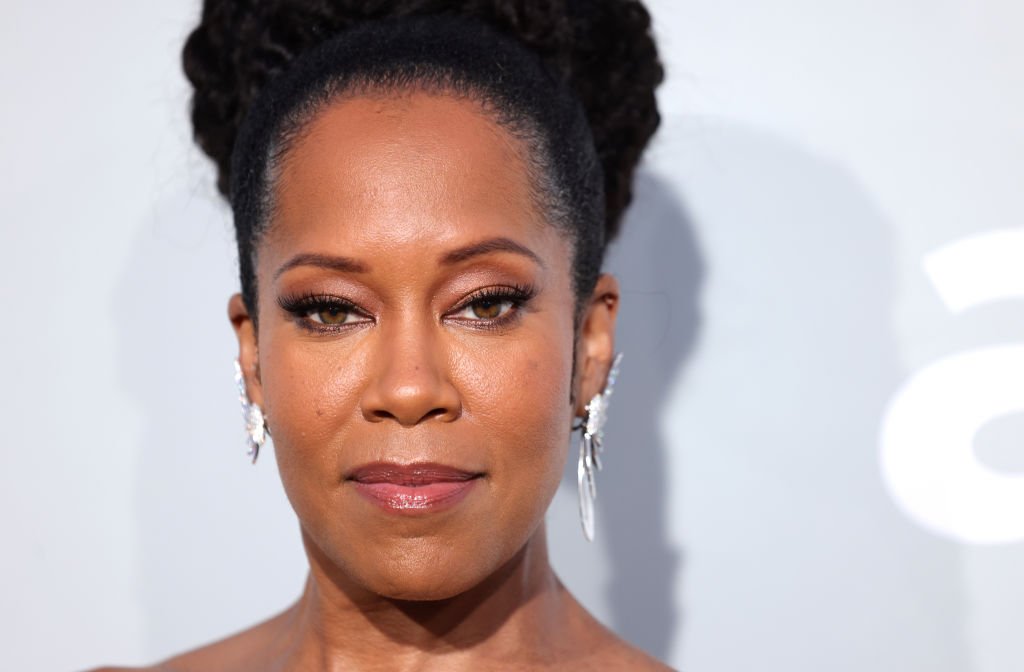 King puts her exquisite fashion chops on display whenever she steps out in public, as seen in her recent Instagram posts. The 50-year-old actress shared a look at the elegant ensemble she wore to the Cannes AmfAR gala. 
The "Watchmen" star looked like a million dollars in her black ball gown and intricate updo hairstyle fit for a queen. King adorned the sophisticated ensemble with silver statement jewelry and an elegant matching shawl. 
Her radiant makeup look was so flawless that the star complimented the youthful glam on one of her post's captions. Several of her famous friends joined in by showering the star with heart-eyed emojis in her comments. 
Although King always turns heads when stepping on the red carpet, her haute couture Schiaparelli gown was simply breathtaking. The voluminous beaded garment was the perfect pick for the event in question. 
The Cannes AmfAR gala is an event that benefits AIDS research programs in the pursuit of a cure for HIV/AIDS. This year, the gala was hosted by Sharon Stone, featured a performance by Alicia Keys, and raised $11 million. 
While King's dramatic haute couture ball gown was nothing less than spectacular, she has had equally impactful looks throughout the year. The Oscar-nominated director never misses an opportunity to amaze. 
For example, King looked fantastic in an Atelier Versace off-the-shoulder black mini dress at the Moth Ball in June. The mini dress is a look we were ecstatic to see after marveling at King's toned legs in the gown she wore to the NAACP Image Awards in March. 
King also regularly wears vibrant pops of color when out on the red carpet, keeping all eyes on her. The bold-colored garments are also a great accessory for King's youthful glow that even young women envy. 
Thankfully, King recently shared the secret to attaining her ageless complexion even at 50-years-old. The actress revealed that keeping one's skin well moisturized at all times can guarantee youthful skin in the future. 
King's supple skin may be age-defying, but some of her professional accomplishments also prove that age is nothing but a number. The actress recently directed her first feature-length film after years in the industry. 
King's directorial debut for the film "One Night In Miami" has been highly celebrated by her peers. She received nominations from the Golden Globes, Critics Choice Awards, Directors Guild of America, and even the Oscars. 
"One Night In Miami" proved to succeed in the awards circuit, even taking home a few wins. The positive reception of the movie must have been heartwarming for King, who expressed how challenging directing was:
"Every day was challenging, every single day minute. I got very little sleep."
Since King's hard work paid off by receiving multiple awards nominations, her talent as a director has become more prominent. The actress credits her time directing TV show episodes for her achievements on the film. 
Hopefully, more screenwriters will trust King with their visions on many more projects. Her fans can't wait to see the fashion looks she will pull off for the awards ceremony circuit once she gets more directorial work released.