Ben Affleck Is Unrecognizable with Icy Blond Hairstyle & Matching Goatee in 'The Last Duel' Directed by Ridley Scott
What a year 2021 has been for Ben Affleck. Apart from all the news about his dating life, his barely recognizable look in "The Last Duel" trailer left fans shocked and confused.
Academy Award-winning actor Ben Affleck's life and career have attracted a lot of attention this year. In May, for example, he went viral on social media thanks to influencer Nivine Jay.
While the exact time when this happened is unclear, Jay and Affleck were trying to find love through the exclusive dating app Raya, and they were a "match."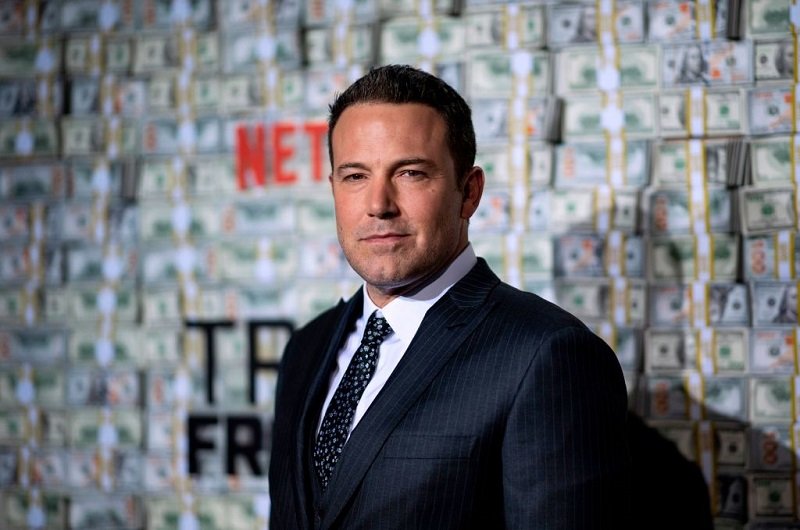 "IT'S ME!"
However, Jay thought her "match" was a catfish – a fake account trying to make others believe it was actually Ben Affleck – so she unmatched him.
On May 3, 2021, Jay posted a video on TikTok looking upset. She wrote that she was remembering that situation but also included what Affleck sent her on Instagram. It was a short clip of Affleck, who ended his relationship with Ana de Armas this January, saying:
"Nivine, why did you unmatch me? It's me."
DATING JENNIFER LOPEZ
While Jay and Affleck's misunderstanding certainly raised many eyebrows, his and Jennifer Lopez's alleged reconciliation has stolen the spotlight during the last few months. 
Affleck and Lopez have a long history as they were in a very public relationship in the early 2000s. They met on the set of the 2002 movie "Gigli" but worked together again in her "Jenny from the Block" music video.
Later that year, they got engaged and were supposed to tie the knot in September 2003. Unfortunately, the "excessive media attention" was supposedly too much for them to bear, so they called off the wedding a few days before the ceremony was scheduled.
Their relationship wasn't the same after that, and they broke up in January 2004. Lopez once described it as her "first real heartbreak," but in many ways, it was pretty similar to what happened with her and Alex Rodriguez as they also parted ways before saying "I do."
Jennifer Lopez & Ben Affleck ❤️ #Bennifer is back 👏 pic.twitter.com/Zq7JyocLHb

— PrettyLittleThing (@OfficialPLT) June 16, 2021
Shortly after Rodriguez and Lopez announced their separation, the "Dinero" singer was spotted in Los Angeles with Affleck. They supposedly boarded a private jet and ended up in the Yellowstone Club, where he owns a chalet. 
Since then, they have been photographed together many times, including at Lopez's sister's 50th birthday party at Nobu, Malibu. So far, neither Lopez nor Affleck has confirmed their romance.
"I'm looking a little bit like [Draco] Malfoy."
LOOKING UNRECOGNIZABLE
Affleck's career has also attracted some attention this year, especially after the trailer of "The Last Duel" – starring Affleck, Matt Damon, Adam Driver, and Jodie Comer – was released in mid-July 2021. 
In the two-and-a-half-minute video, Affleck appeared rocking platinum blonde hair and a matching goatee that made his fans wonder if that was really him.
Since Affleck filmed the movie in early 2020, set photos have been all over the internet for over a year. In March 2020, he shared how he really felt about the unusual hairstyle: 
"I'm looking a little bit like if [Draco] Malfoy [from the "Harry Potter" franchise] grew up and had a tough life and grew a goatee."
Goatee or not, Affleck is not the only actor who looked completely different for a role. Christian Bale, for example, gained several pounds and shaved his beard to portray Dick Cheney in "Vice."
Rapper and actor 50 Cent's skinny look also surprised pretty much everyone in "All Things Fall Apart" as he played a football player who fell ill from a genetic disease.
Tilda Swinton also looked unrecognizable while portraying Dr. Josef Klemperer – a man – in "Suspiria." Apart from "The Last Duel," Affleck is also expected to appear in "Ghost Army," "Apostle Paul," and a few other projects. We can't wait.