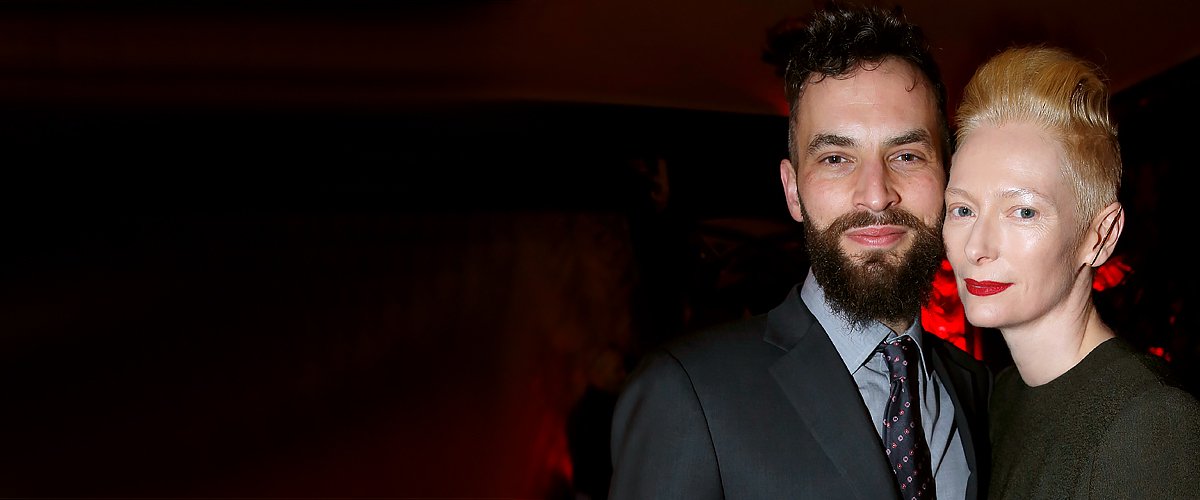 Getty Images
Get to Know Sandro Kopp, Tilda Swinton's Much Younger Partner Who Once Lived with Her Ex John Byrne
"Michael Clayton" star Tilda Swinton has been in a relationship with Sandro Kopp, a visual artist more than 15 years younger than her, for nearly two decades.
Born in 1978 in Heidelberg, Germany, Kopp grew up in Germany but eventually, after graduating Abitur majoring in Fine Arts and English, he moved to New Zealand.
He stayed there for six years before relocating to the Highlands of Scotland, where he has been working primarily on portraits painted from video calls. His Instagram account is filled with his paintings.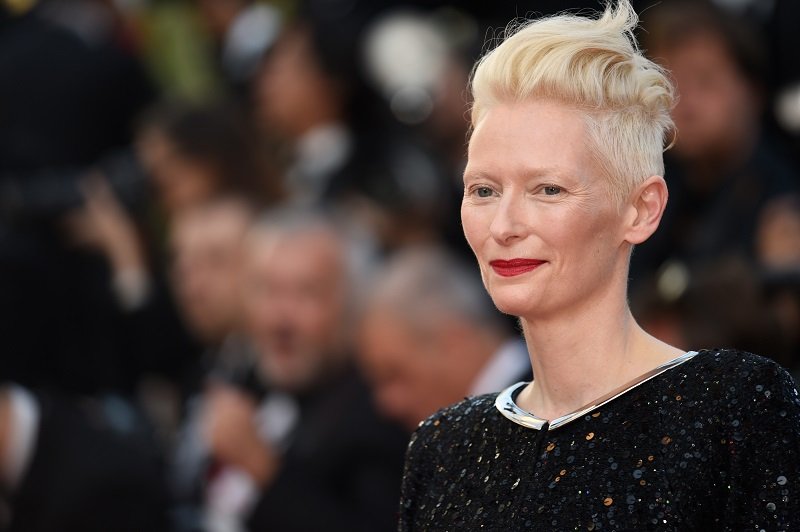 Tilda Swinton on May 23, 2017 in Cannes, France | Photo: Getty Images
SANDRO KOPP'S PARTNER, TILDA SWINTON
Although Kopp's career has been quite impressive (his work has been present in exhibitions throughout Europe and the States since 2007), his relationship with actress Tilda Swinton has attracted attention the most.
Swinton, who has Scottish aristocratic family background, was born in London in 1960, but considers herself Scottish. She attended the West Heath Girls School and was friends with Princess Diana.
After graduating from Cambridge University with a degree in Social and Political Science in 1983, she noticed she was more interested in acting, so she began performing with the Royal Shakespeare Company in London.
Her film debut came in 1986 in "Caravaggio." However, she shot to fame in 2000 when she appeared in "The Beach" opposite Leonardo DiCaprio. Then, in 2007, Swinton took home an Oscar for Supporting Actress in "Michael Clayton."
Tilda Swinton and Sandro Kopp on January 20, 2017 in Paris, France | Photo: Getty Images
In recent years, Swinton has worked in some highly-popular movies, including "The Curious Case of Benjamin Button," "The Grand Budapest Hotel," and a couple of films of the Marvel Cinematic Universe.
Kopp, who was focused on painting portraits for his "Take Time" project, has had Swinton as a model throughout their relationship. He once admitted he had done so many paintings of her that he'd run out of titles.
THEIR UNIQUE LOVE STORY
Sandro Kopp and Tilda Swinton's relationship is, according to some people, out of the ordinary. The couple met in 2004, and as the Daily Mail reported, he used to be romantically involved with Emma Williamson.
Williamson and Kopp had been together for four years before he was cast as a nameless centaur in "The Chronicles of Narnia," where Swinton was the White Witch.
We're all really good friends. It's a very happy situation.
From the film's set, Kopp broke up with Williamson via email. When Williamson asked for a reason, he simply said he had fallen in love with another woman – with Swinton.
Kopp was not the only man in Swinton's life, though. For years, Sandro Kopp and John Byrne, a playwright and the father of Swinton's twins Honor and Xavier, were both romantically involved with the actress.
LIVING IN THE SAME HOUSE
What's truly remarkable is that, for a long time, Byrne lived with Kopp and Swinton in the same house in Scotland. The actress even said that they were a very happy family.
Some people thought that things would have gotten complicated in 2009 as it was reported that Byrne had been dating lighting director Jeanine Davis for two years already.
However, Byrne once said that the situation was "relaxed and amicable" and that Swinton was "more than happy" about it. He even pointed out that Davis had met Tilda Swinton, her children, and Sandro Kopp.
John Byrne at the Edinburgh International Book Festival in the UK on August 18, 2011 | Photo: Getty Images
While the playwright no longer lives with the couple, he allegedly keeps visiting them frequently. Swinton has always stated that she didn't consider their relationship as unconventional. She went as far as to say that it was quite boring. She added:
"We're all really good friends. It's a very happy situation. Life doesn't have to be complicated. You just have to have compassion with yourself."
In January 2021, Sandro Kopp's partner made headlines after revealing that she always felt she was queer but was just looking for her "queer circus." She, fortunately, found it, and now "it's [her] world."
As per Tilda Swinton's twins, she admitted in 2015 that they were happy and learning through art at Drumduan Upper School, co-founded by the actress and based on the Steiner education system – no tests and no grades.
Please fill in your e-mail so we can share with you our top stories!