Here's What Salma Hayek Called Herself While Discussing New Role in Marvel's 'Eternals'
During a recent interview, actress Salma Hayek opened up about starring on Marvel's "Eternals" and described herself as an old lady, six years shy of turning 60-years-old.
On Marvel Cinematic Universe's "Eternals," Salma Hayek, 54, will appear as Ajak. The movie, directed by "Nomadland's" Chloé Zhao, is about immortal aliens secretly living on earth.
Hayek took the role because she loved Zhao and was excited by acting in a Marvel franchise film. She got to speak to the director via Zoom and confessed that she was starstruck while conversing.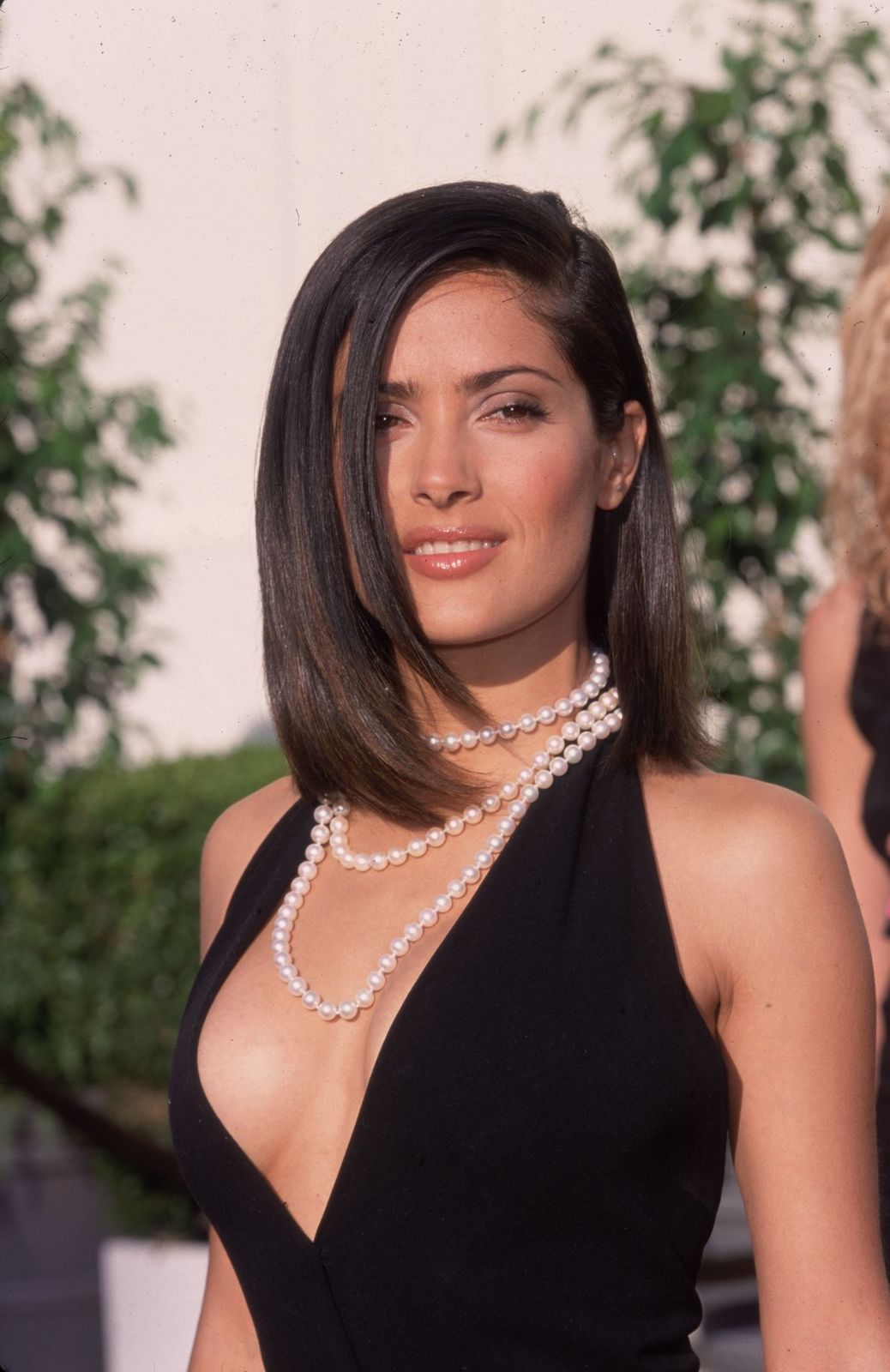 The "Bliss" star admitted that she knew nothing about her role in the Marvel movie before taking on Ajax. She also knew nothing of the "Eternals," which happens to be based on Marvel comics.
The only person who probably knew about the comics was her Mexican female friend. However, she couldn't ask her nerdy friend about the comics because she was sworn to secrecy.
Hayek was actually one of the first people hired to star in the film and had to keep it a secret for a long time. However, when she spoke to Zhao, she blatantly asked her what the "Eternals" were.
She also asked questions about the character she would be playing as she didn't have the script. The script was explained to the actress, and she signed the contract without seeing it.
The star was content with the movie even though she didn't know what she was getting into because she loved the director. However, she was happy to play one of the lead roles in the movie.
Hayek confessed that she was quite short in height and that her character would be too. She admitted to being bullied for her height her whole life, but how it didn't matter anymore as she would be a superhero.
The actress noted how important her role was because of her ability to represent little brown girls and boys onscreen. She also felt she was representing all the "short, middle-aged women of every color!"
This year she will also be starring on "The Hitman's Wife's Bodyguard" as the lead star. She will be leading along with Ryan Reynolds and Samuel L. Jackson and described it as "not bad for an old lady."
Even though she calls herself "old," the actress happily posts bikini photos on Instagram. Hayek recently informed "Entertainment Tonight" that she had no intention of stopping her posts.
Another actress who has joined the cast of "Eternals" is Angelina Jolie. She signed on to help Marvel Studios to change how superheroes are seen as she will be playing Thena.