See Salma Hayek's Hilarious Bernie Sanders Meme as She Enjoys a Snow Day with Her Adorable Pets
American actress Salma Hayek has joined the hilarious Bernie Sanders meme bandwagon. She photoshopped the 79-year-old into a photo of herself enjoying a relaxing time in the snow with her adorable pets. 
Since the presidential inauguration last week, former presidential candidate Bernie Sanders has been a constant discussion topic ever since a photo of him sitting with mittens on his hands became the next viral internet meme. 
Several people worldwide have photoshopped the photo of the 79-year-old into many hilarious movie scenes, historical moments, paintings, and many more, and it never seems to grow old.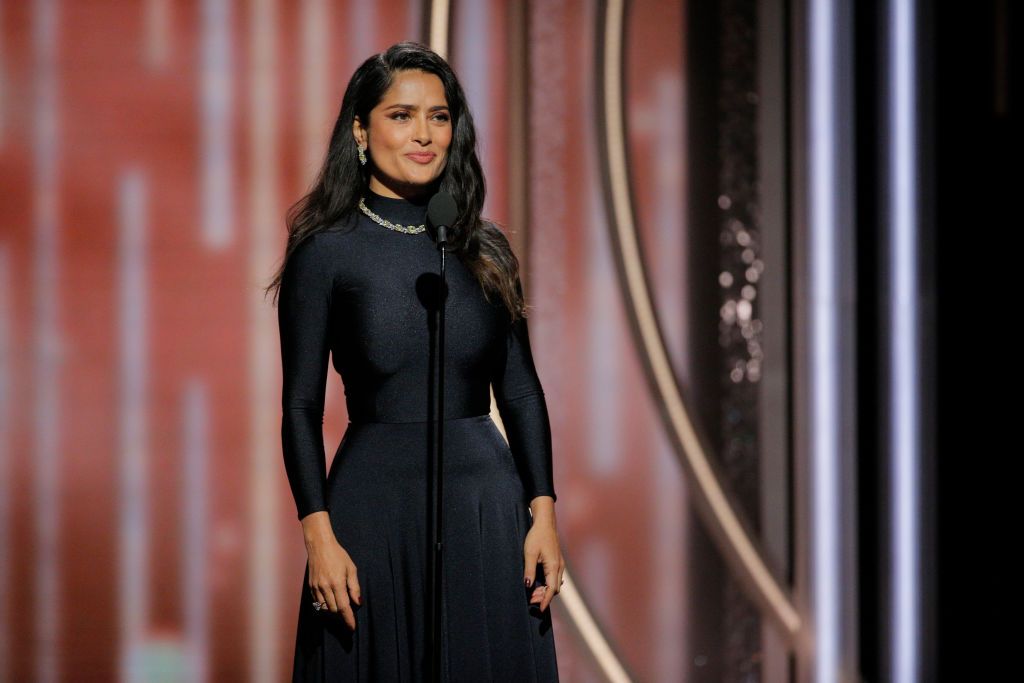 Some celebrities have also joined in the fun, and one example is the actress Salma Hayek. She recently took to her Instagram feed to post a photo of herself enjoying some time in the snow with her two pet dogs and an owl.
As she had a swell time with the adorable animals while fully clad in a woolly covering, it was hard to miss Sanders sitting behind her with his legs crossed in the signature pose captured from the inauguration. 
The actress revealed in the caption that it snowed in London, so she ran out to play with her pets. She, however, added that the Senator also decided to show up for the fun time. 
Another star who joined the bandwagon was no one other than the comical Ryan Reynolds. He shared a photo of his Marvel Comics character, Deadpool, sitting alongside Sanders with both their legs crossed as he read a paper. 
The star also once confessed that she had over thirty pet animals living with her and her billionaire husband...
Actress Busy Phillips also transposed the meme into the infamous 2017 Oscar award mix-up reaction photograph. The Bachelor Nation also featured him in a group shot, while reality star Chloe Sevigny did the same. 
Later, Jessie Tyler photoshopped Sanders into a scene from his old Broadway show "The 25th Annual Putnam County Spelling Bee," He was seen sitting behind the contestants, still with his legs crossed. 
With this, it is safe to say that Hayek arrived late to the party. However, as the saying goes, it is better late than never. The photo was posted just yesterday, and it already racked up thousands of likes. Surely, the joke was not dying out anytime soon. 
Seeing the 54-year-old's owl sitting comfortably on her shoulder in the hilarious but wholesome shot, she easily remembers when she adopted the cute animal almost two years ago. 
The star also once confessed that she had over thirty pet animals living with her and her billionaire husband, Francois-Henri Pinault. She explained that she had ten dogs, five parrots, alpacas, horses, cats, and many more. 
Hayek buttressed that the precious animals always found her, and even though she promised her husband no more pets, it was still an impossible feat. With a heart so wide, Hayek has no doubt proved that not all heroes wear capes.