Fan Say Serena Williams Has 'Million Dollar Legs' as She Turns Heads in Leather Skirt & Chic Heels
Serena Williams stepped out looking gorgeous in some chic fashion pieces as she flaunted her sense of style and had her fans gushing in droves.
Serena Williams is both an icon on the tennis court and in the fashion sphere. The star proved the latter in a new Instagram post she shared while giving serious fashion inspiration.
She showed off and showed out rocking a sensational look that included eye-catching fashion pieces and the right amount of classiness and sass.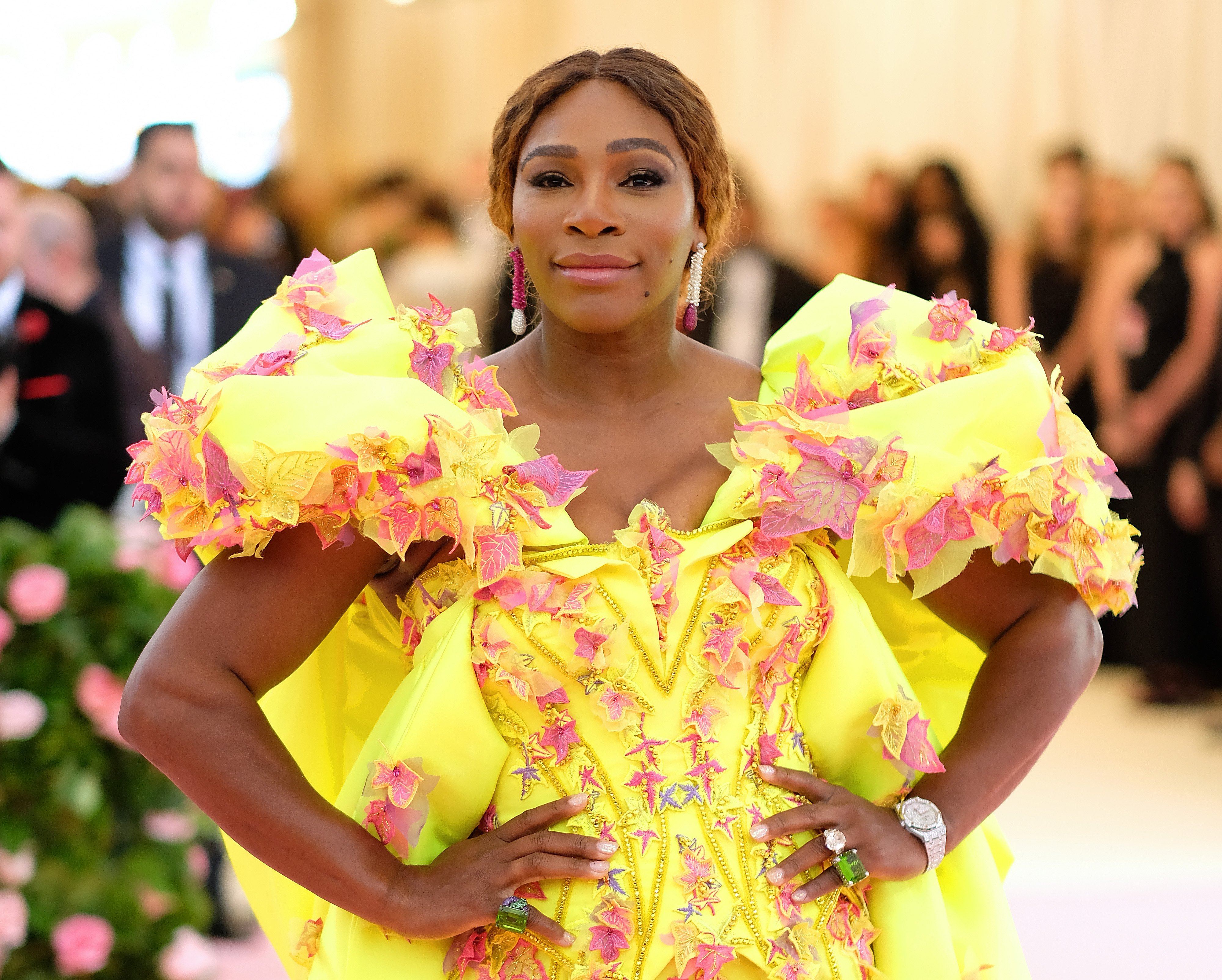 WILLIAMS DISPLAYED A VOGUE LOOK
The star stood in a sun-kissed view, and it is safe to say that she made the right choice. The sun sat on her skin satisfyingly, giving her brown skin a shiny tone.
The tennis legend's high-neck armless top matched the dewy tone of her skin. She tucked her form-fitting blouse into her black pleated skimpy leather shirt.
Serena's long and graceful limbs stretched with the strength of fitness while her feet were clad in studded cover heels. She styled her blonde tresses down her shoulders in waves.
The 23-time grand slam champ carried a Christian Dior sling purse, while the only visible jewelry on her were two gold bracelets clamped on both of her wrists. She completed her glam with glamorous makeup and a stellar pose. 
Many fans were starstruck as they moved to the comment session and showed their approval for her sense of style. One fan could not get past her legs, noting that they were "million-dollar legs."
WILLIAM'S LOOKBOOK
This is one of the many times Williams has brought fans' attention to her fashion prowess. During her Straut Weitzmann campaign, the entertainer presented another stunning look.
Here, Williams flashed her fit limbs in a pantless look. She donned a white blazer jacket over a one-piece swimsuit with cutouts around her belly area. She stood tall and phenomenal in a pair of white pumps. 

Williams styled her hair in a low ponytail with the tresses reaching down to her waist. The black and images were a show-off of the sports star's majestic figure as she flaunted several expert poses.
Fans were in her comment section, commending the work she put into presenting her inspiring look. One person shared that she exuded both class and sexiness. Another admirer gushed over her shoe choice, adding that Serena's legs were the highlight. 
SERENA EXITS WIMBLEDON
Last month, the star experienced a fallback during her first-round match at Wimbledon. She had injured her right leg during her game with Aliaksandra Sasnovich.
Before Williams exited the game, she had a 3-1 lead against Stanovich. Reports showed that Williams had slipped on the wet grass. When she attempted to continue the game, she hit the ground with a yelp. 
The star was taken away by her trainer for treatment. As she left the tennis court, the crowd emotionally cheered her. She did not give a press briefing, but she took to social media, where she addressed her fans. 
Williams was not the only one who slipped on the court grass at Wimbledon. Adrian Mannarino also slipped during his game with Novak Djokovic. Djokovic was also said to have slipped twice.
UPDATES ON WILLIAMS
In a recent update, Williams' agent, Jill Smoller, noted that she was working on getting back on track and playing in the US Open. Smoller relayed that the star athlete was "doing great."
Following her Wimbledon accident, Serena put up a positive outlook on her Instagram page. The star showed a mom-daughter indoor glam with her little daughter Olympia.
The duo posed in their all-pink outfit as they looked radiant. While Olympia's shirt red the words, "I got it from Mama," Williams' shirt was emblazoned with a bold "Mama."