#FreeBritney Movement: A Timeline Summarising Events Leading To The Current Court Case
The #FreeBritney movement has had everyone on their toes since her court statement in June. Although things seem to be reaching a boiling point now, everything that's unfolded has been years in the making. 
Britney Spears was put under a conservatorship in 2008 after having several public mental breakdowns the year prior. Since then, the pop icon hasn't had any legal control of her personal and financial assets or estate.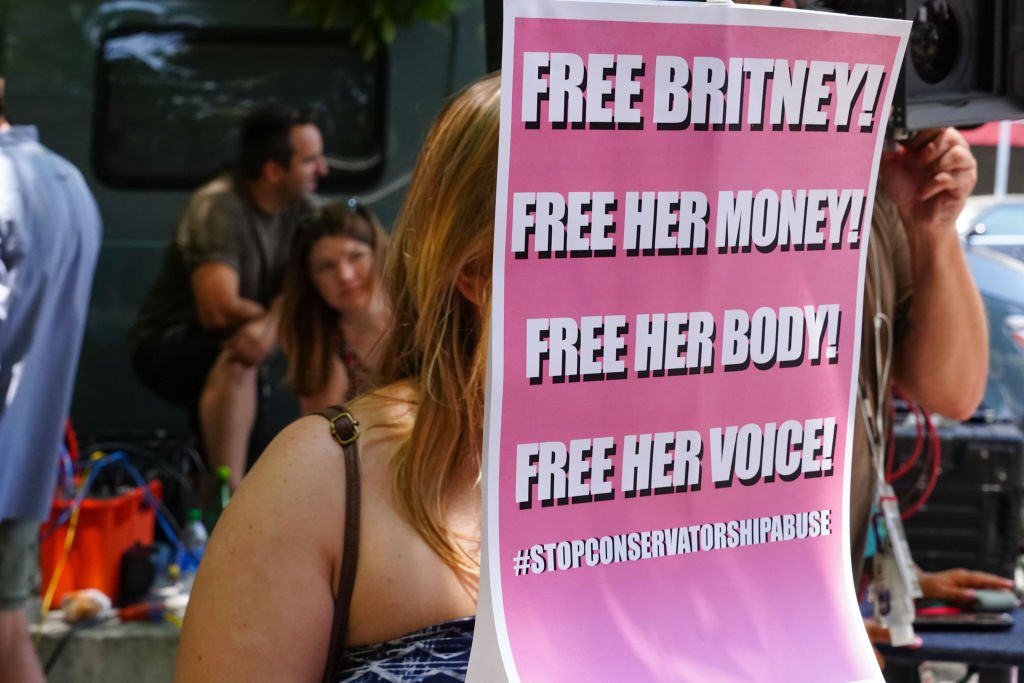 Although the agreement seemed to be working for Spears at the time, the star now claims it has been abusive. See the timeline summarizing the events leading up to the court case as it stands by reading further. 
The Beginning
Britney Spears had multiple public mental breakdowns in the late 2000s, including driving with her son on her lap. Consequently, Spears spent most of 2008 in and out of rehab and was committed to a psychiatric hospital twice. 
During this period, her father, Jamie, petitioned for an emergency temporary conservatorship, which he was granted. At the time, Jamie was granted oversight of Spears' health and estate and attorney Andrew Wallet. 
The Pushback
Conflicting perspectives of Spears' agreement began as soon as 2009, with a fan site kicking off the #FreeBritney campaign. Although the pushback was there, Spears' camp insisted it was best for the star. 
Over the years, alleged sources close to Spears have been speaking up for the conservatorship agreement. These sources claimed that the singer had more control of her life than what was being reported. 
Free Britney 
Although Spears did not speak up about her conservatorship for almost a decade, the world continued to speculate. Soon, celebrities such as Miley Cyrus started speaking up against Spears' agreement instead. 
By 2019, the #FreeBritney movement attracted the attention of millions. Spears' fans soon got confirmation for their fight after the New York Times obtained previously sealed court documents revealing Spears' concerns. 
Britney Speaks Up
The 2021 New York Times report showed fans that Spears had been sticking up for herself behind closed doors. Spears' grievances included her father's role in the conservatorship, feeling exploited, and the controlled shopping lists. 
In June, Spears formally requested that Jamie be replaced as a conservator after making several shocking claims against him. Although the judge denied Spears' request, she granted her the right to hire a lawyer who plans to help her press charges against Jamie.