Whoopi Goldberg's Granddaughter Jerzey Flaunts Flawless Skin in Strapless White Top & Matching Pants in Pics
Designer Jerzey Kennedy Dean is now grown up and looking more and more like her grandmother, veteran actress Whoopi Goldberg. Check out the movie icon's granddaughter looking chic in a strapless outfit.
Whoopi Goldberg is an award-winning actress and comedy superstar in the entertainment industry. The influential star has appeared in several movies, including the iconic film "Sister Act" and "Ghost."
The cinema legend has clearly passed on her exceptional genes to Jerzey Kennedy Dean, one of her three grandchildren. Kennedy recently displayed remarkable similarities with her famous 65-year-old grandmom.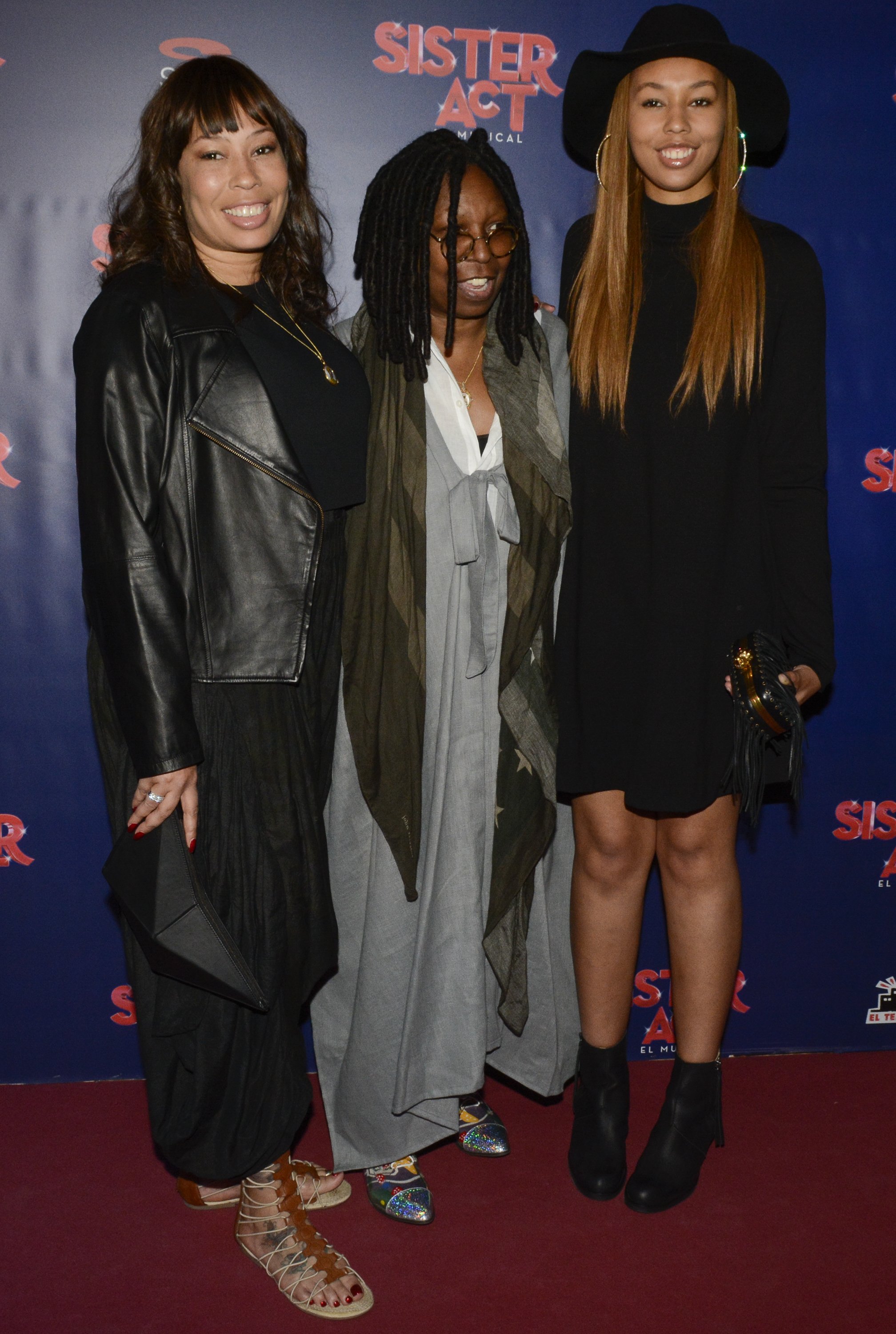 On Instagram, Jerzey posted three delightful photos of herself clad in a chic strapless white top and matching pants. The first post showed the young star posing by a white gate and lush plants. A fan gushed:
"You're so beautiful!"
The stylish diva raised her toned arms and used her entwined hands to protect her eyes from the sun's glare. In the next snap, she smiled with her eyes closed while fixing her top.  
Jersey seems to have a penchant for earth-toned colors such as white and green. In another similar post, she was pictured fixing her hair, while the next photo showed her looking down as she flipped her hair. 
After Amara welcomed her daughter in 2014, Whoopi gushed about being a great-grandmother at 58.
Several followers could not get enough of her look as she looked like a goddess in her white ensemble, which she paired with cool white sneakers. "omg soooo stunning," wrote one fan. 

The Jerzey Kennedy Designs founder looked fierce in her last post, wherein she squatted down with her pointed toes. The fantastic angle highlighted the stunning curves of her lower back and straight black hair. 
"Rarest Specimen," Jerzey captioned her gorgeous snaps. Besides showing a flattering angle of her body, the young star's glowing look showed a stunning resemblance to her famous grandma.
Jerzey is the daughter of Whoopi and ex-husband Alvin Martin's only child, Alex Martin, an actress and producer. Besides Jerzey, Alex also has two other adult children - daughter Amara Skye and son Mason. 
Jerzey's siblings are famous in their own right. Apart from being one of the most notable TV hosts in the industry, Amara is also an artist, model, and family woman. She has a daughter named Charli Rose with her husband, Chris. 
After Amara welcomed her daughter in April 2014, Whoopi gushed about being a great-grandmother at 58. She shared on Instagram a clip of herself feeding her great-granddaughter with a bottle of milk.
Meanwhile, Jerzey's youngest brother, Mason, is a new player in the hip-hop scene. The talented rapper and musician has released a new song in March 2020 titled "Focus." 
Whoopi is grateful and blessed to have a successful daughter and three gifted grandchildren in the family. She seems excited about her great-granddaughter's life in the future as well. 
Even though she is not successful in the love life department, the "Nobody's Fool" actress found endless love in her grandchildren and great-granddaughter. Their harmonious relationship makes her feel young, too. 
In 2018, "The View" co-host shared she has formed a close bond with Charli and has spent most of her time with her. She even dressed as Vampirina for Halloween, as it was the girl's favorite cartoon character.
Apart from channeling Charli's favorite animated character, Whoopi shared that the latter has a cute nickname for her. She said her great-granddaughter would call her "Oopi Goldberg."
The renowned television show host did not only get a fun moniker from the charming girl; her grandchildren have adorably called her "granny" even if they are adults now.