'Today' Host Jenna Bush Hager Reveals Heartbreaking Letter Daughter Mila, 8, Sent From Camp
Journalist and author Jenna Bush Hager is a mother of three who enjoys a thriving career as the host of the "Today Show." During an episode of the show, she shared a heartbreaking story. Read on to get full details.
It is a known secret that "Today" host Jenna Bush Hagar enjoys a closely-knit relationship with her husband, Henry Hager. The couple share three children: daughters Mila, 8, and Poppy, 5½, and their soon-to-be 2-years-old son, Hal.
The mother of three loves to talk about her family, especially the touching notes and letters that fly around in their home. Recently, Jenna, 39, shared a lovely story of a letter her eldest child wrote her.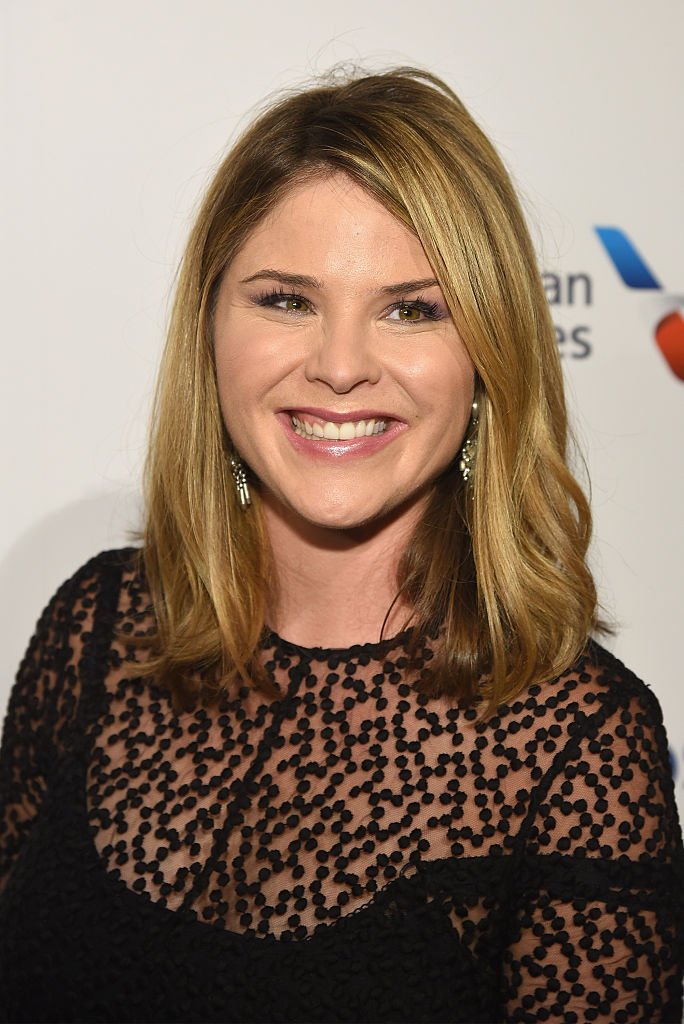 HEARTBREAKING LETTER FROM MILA
Jenna and Henry's eldest daughter Mila is off to summer camp, but from a letter she sent her mom, it seems she would rather be with her family than spend the time with other kids her age.
Jenna shared a touching letter from the 8-year-old Mila during Wednesday's episode of  "Today." She explained to co-host Hoda Kotb that the letter tore her heart into a million pieces.
Mila began her emotional letter by expressing how much she missed her mom and dad. She wrote saying, "I wish I could be with you." The 8-year-old then triggered her father's emotions by asking when he was going to pick her up.
Ending her letter, Mila reaffirmed her love for her parents, noting that she needed to stop crying. But, according to Jenna, they had barely finished reading the letter when her husband considered going to pick their daughter up.
Jenna, the daughter of former President George W. Bush and granddaughter to former President George H. W. Bush, calmed her husband and assured him their daughter would be okay.
Jenna is no stranger to receiving sweet letters from her kids. Last year, the mom of three shared a sweet note her girls had left her and revealed that she had also written a few letters to them too.
Dropping her girl off for summer camp was no easy feat for the show host and author. Last month, Jenna noted that she struggled with tears streaming down her face as she bid farewell to her girl for the next three weeks.
Also, a few months ago, Jenna paid a touching tribute to Mila on her 8th birthday, where she thanked her for the many sweet experiences being her mother has afforded her. 
 TRIBUTE TO GRANDPA
Jenna's love for family is no strange feeling since she grew up in the loving arms of her parents and under the watchful eyes of her grandparents. The former president died at age 94 in 2018, but Jenna still holds him close to her heart.
The show host and proud mom took the plunge in honor of her late grandfather. Jenna joined the Army's Golden Knights to skydive as a tribute to him since he had once joined the team to dive.
The late president had made the jump in 2014 to celebrate his 90th birthday. He also used the moment as a tribute to his years as a pilot during World War II, where he first jumped out of an airplane as a 19-year-old.
BEING A MOM, THE BEST JOB
Jenna has often called motherhood her most rewarding job. The show host and her long-time husband tied the knot in 2008, and it did not take long before they expanded their family.
In 2013 their first child Mila was born, and two years later, their second daughter joined the team. Then, after three years, the "Sister First" author announced she was expecting her third child, a son.
The news was a happy one for the family as Jenna's kids could not help but share it with anyone they found. Although Jenna was surprised to learn of her pregnancy, she was glad to be a mom again.